The 2021 Ford Mustang Mach-E was a big deal for The Blue Oval when it launched in late 2020, as it is the automaker's first mass-produced all-electric model. It's also the first of many to come, as the EV crossover has now been joined by the E-Transit and Ford F-150 Lightning, with many more battery-electric vehicles slated for the coming years. But while we've all seen the 2021 Ford Mustang Mach-E from virtually every angle by now, Ford Authority had the opportunity to take a peek at the crossover's undercarriage at the 2021 SEMA Show, and we snapped some photos so that our readers can, too.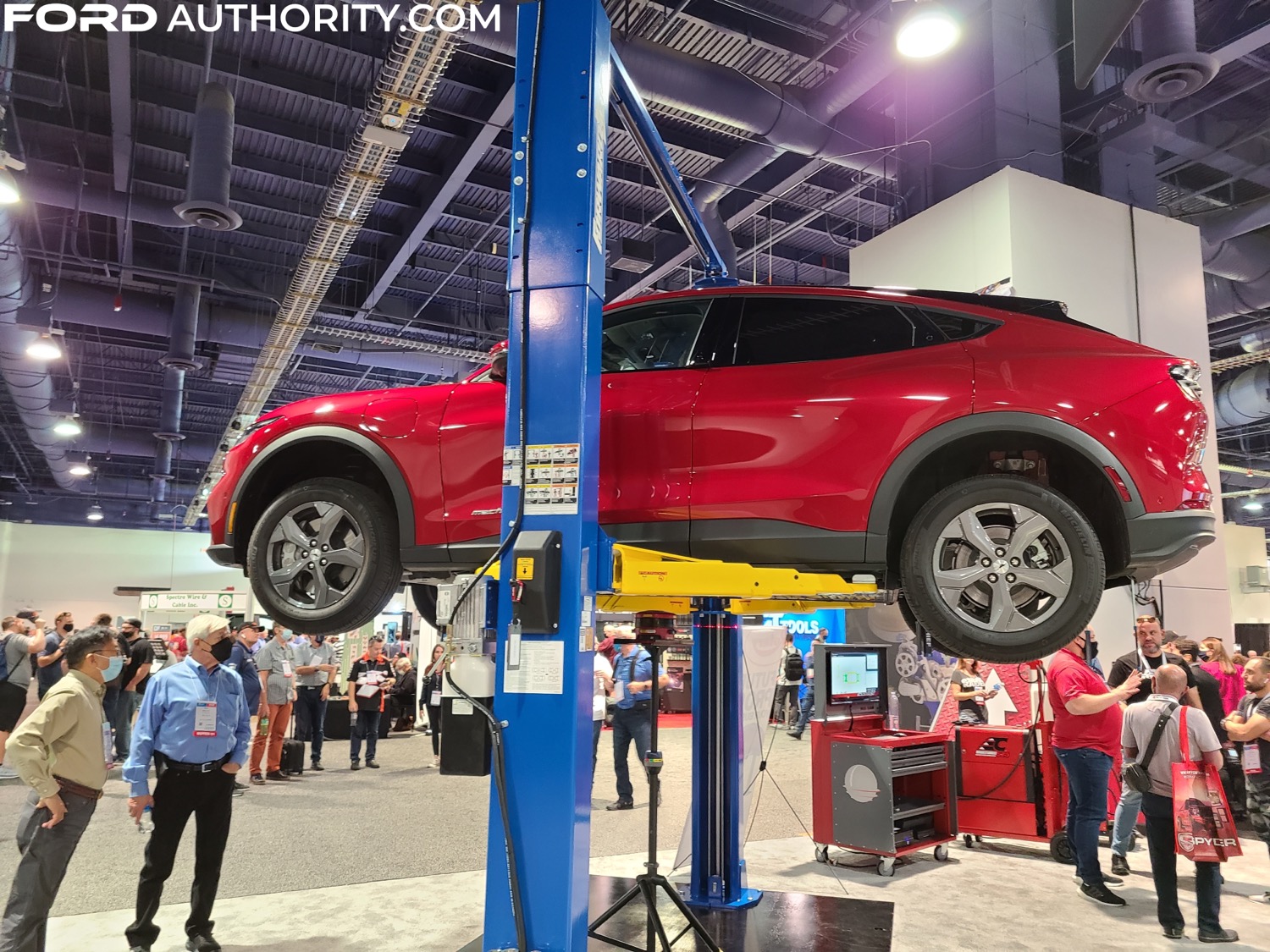 This particular Mach-E was resting on a lift to give show-goers a close up look at what makes it different than a regular, ICE-powered vehicle, which is obviously a lot. Instead of the typical gas-powered engine, transmission, driveshaft, and other components that we've become accustomed to, the Mach-E is fitted with a massive battery pack in the center and electric motors located at the front and rear of the vehicle, or just the rear in the case of a non-all-wheel drive model.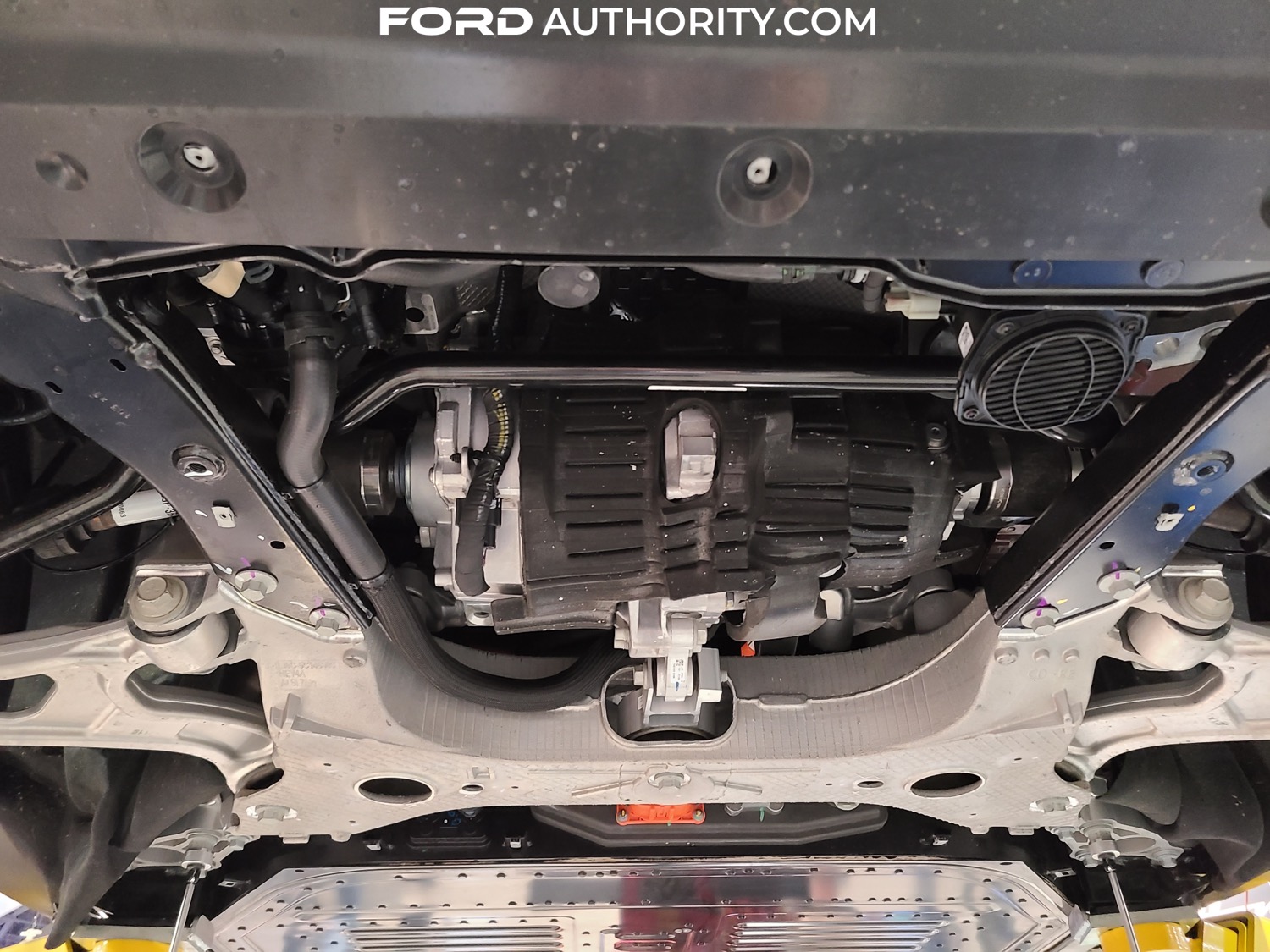 As one might expect, the Mach-E is fitted with a suspension, at least, which is one thing that it shares in common with an ICE vehicle. Otherwise, it's quite different underneath here in most every conceivable way.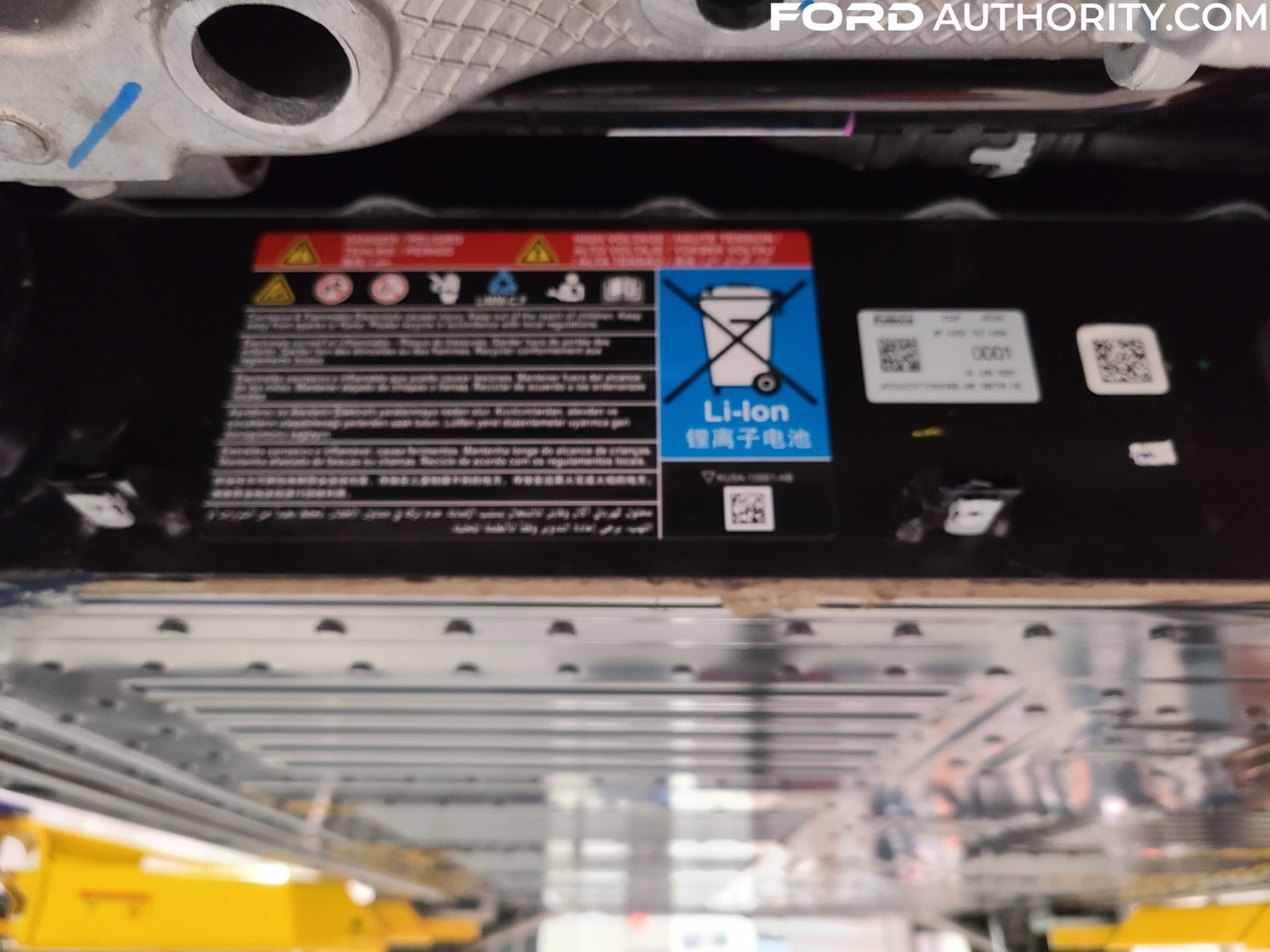 Thus far, the Mustang Mach-E has proven to be a hit with critics and shoppers alike. The EV crossover remains one of the fastest-selling vehicles on the market, both new and used, as many that have taken delivery are taking advantage of a sharply slanted supply-demand curve and selling them for a profit. Meanwhile, Ford stopped taking 2022 Mustang Mach-E orders in April as demand exceeded its production capacity, which it plans to expand to 200k units annually after doubling its battery supply.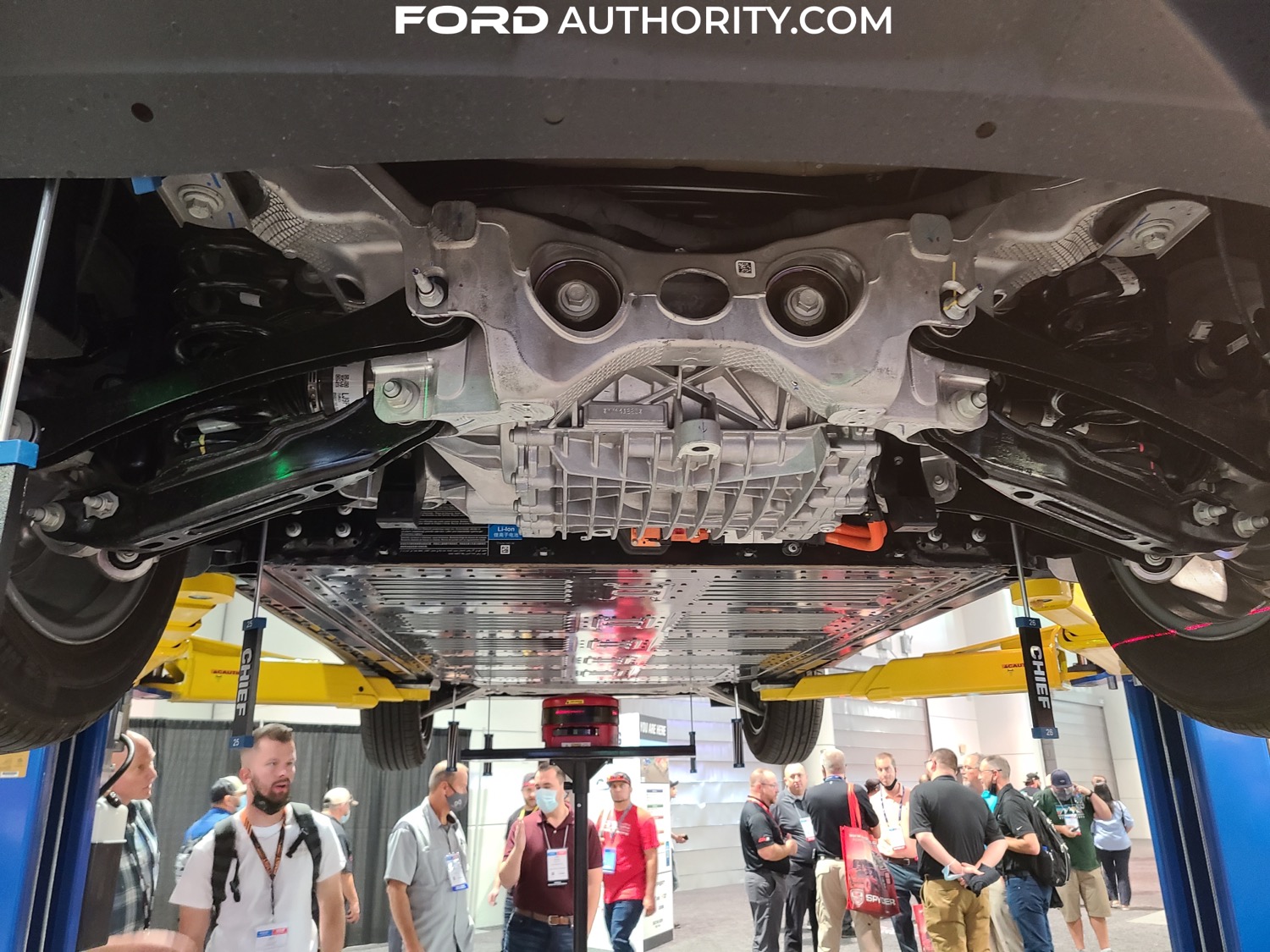 Recently, the Mach-E has earned the attention of multiple police departments and other government entities while also racking up awards including AAA's 2022 Best Overall Car and Consumer Reports' 2022 Top EV Pick. Regardless, Ford continues to tweak its EV crossover, most recently giving it iPhone EV routing capability with plans to completely redesign its display by 2023.
We'll have more on the Mach-E soon, so be sure and subscribe to Ford Authority for more Mustang Mach-E news and non-stop Ford news coverage.