The 2022 Ford Bronco Raptor is the automaker's beastly, range-topping Bronco model that features a host of suspension, body, powertrain and other performance upgrades to make it the most capable and powerful Bronco to date. As the king of the Bronco lineup, this go-anywhere, all-terrain SUV is intended for high-speed desert-storming as well as any other kind of off-roading, bringing top-notch capability and performance to the Bronco family.
Now, Ford Authority has exclusive footage showcasing the 2022 Ford Bronco Raptor and its glorious start-up and exhaust, marking the first time that we've heard the former.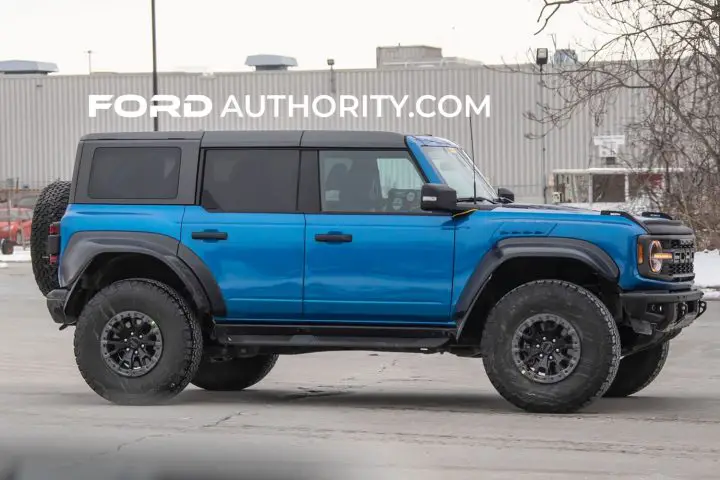 Now, we've already heard the Bronco Raptor's exhaust note while it was driving via a video published late last year. But this time, the video shows the Bronco Raptor starting up, up close and in person.
As a reminder, the Bronco Raptor features a true dual-exhaust system, which uses near-equal-length pipes for an improved exhaust note. In addition, the range-topping Bronco adds an active-valve technology, a first for the Bronco. The feature – which works via a set of valves within the exhaust system – allows drivers to alter the sound of their Bronco Raptor with four selectable exhaust modes – Normal, Sport, Quiet, and Baja.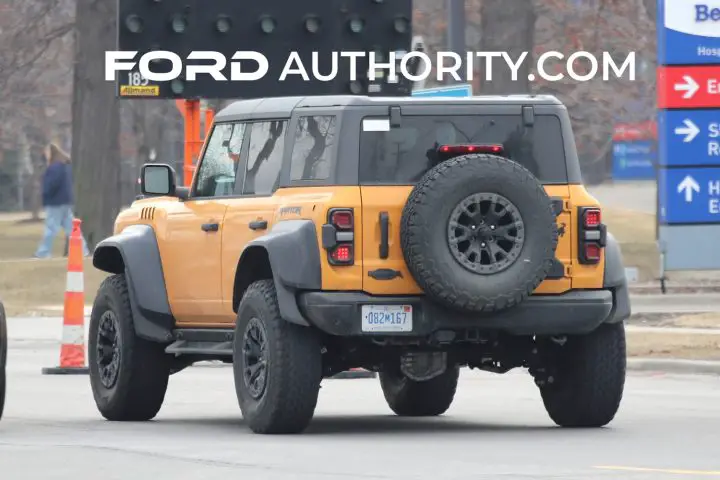 In this clip, the start-up and baseline exhaust note is on full display, as the driver starts up the engine before it drops down to idle for a few minutes, allowing us to fully hear the depth and breadth of the sound. The exhaust note itself has a burly undertone, edged with a deep rasp that we happen to be fans of.
The Bronco Raptor is powered by Ford's twin-turbo 3.0L EcoBoost V6 engine currently found in the Ford Explorer ST and Lincoln Aviator. Though ratings for the Bronco Raptor are to be determined, they are expected to be higher than those in the Explorer ST which is rated at 400 horsepower and 410 pound-feet of torque. As we await for the numbers, we should note that The Blue Oval has stated that the specific Raptor-level tuning will make the range-topper "the powerful street-legal Bronco ever".