2022 Ford F-150 Lightning production is officially underway at the Rouge Electric Vehicle Center, with the first customer deliveries set to take place this spring. The all-new, all-electric pickup is packed with innovative features, including one that should come in quite handy for those that actually intend to use the F-150 Lightning like a truck by hauling loads or towing trailers with it – a feature that Ford calls Intelligent Range.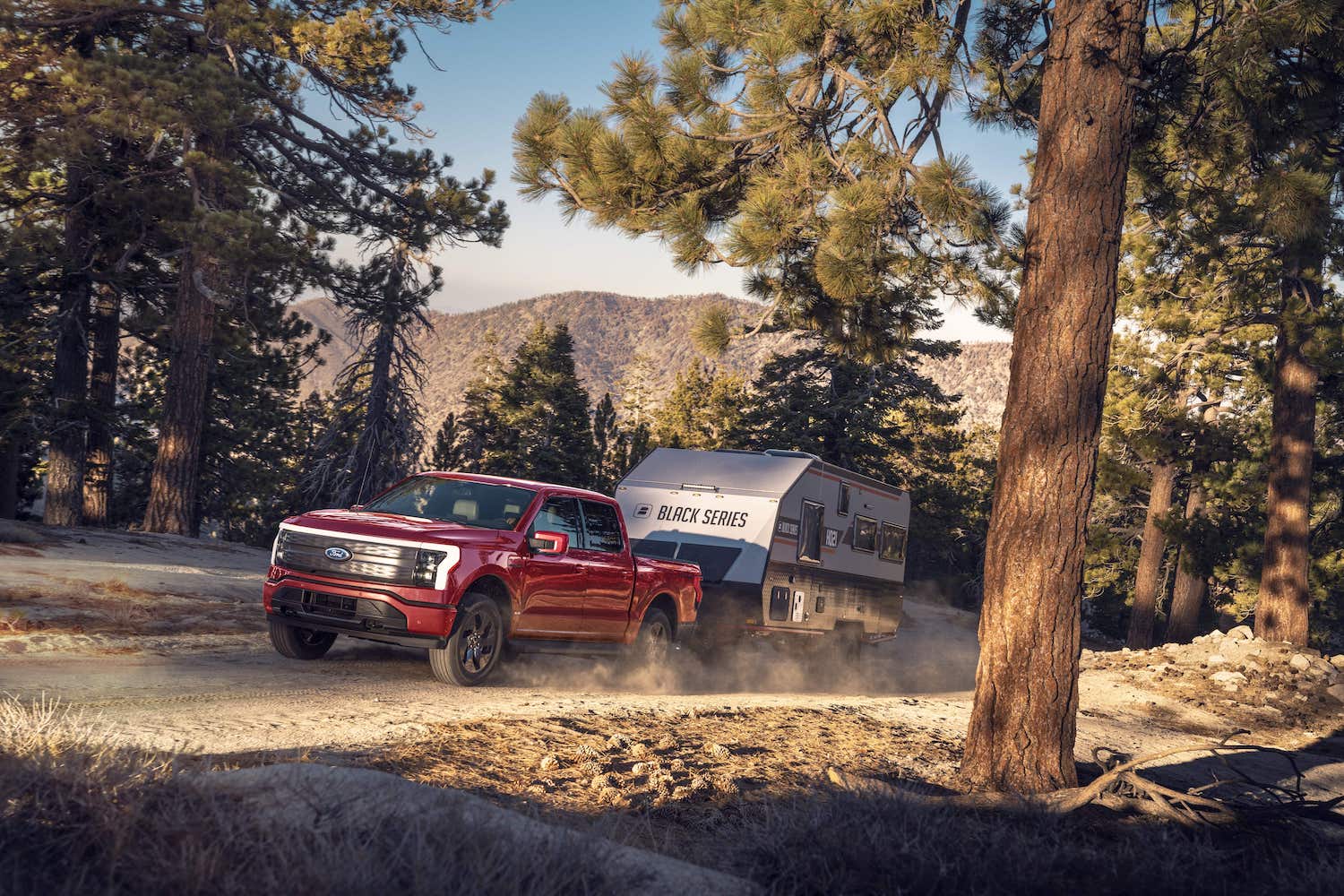 Already featured in the Ford Mustang Mach-E, Intelligent Range functions similarly in the 2022 Ford F-150 Lightning. In both applications, the feature collects key vehicle data – including the speed of traffic along a route, the ambient temperature, available battery energy, driver habits, climate control use, route topography, and data gathered from other Ford EVs operating under similar conditions – to determine how much energy the truck is using in real-time and provide more accurate range estimates.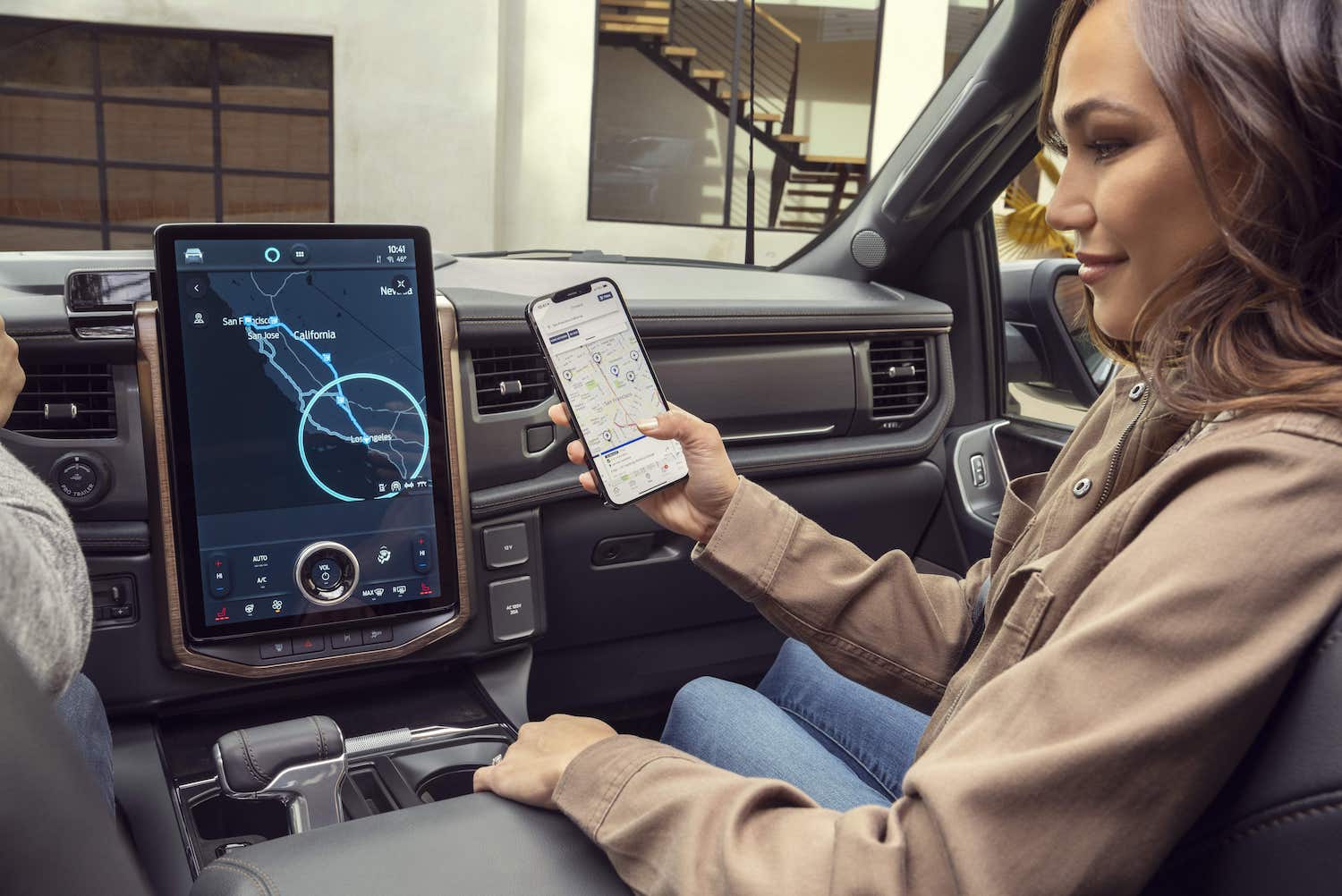 The F-150 Lightning's version of Intelligent Range goes a little further than the one present in the Mach-E by refining those same calculations while towing by using the truck's Onboard Scales feature, which works in unison to provide realistic range estimates that only get more accurate over time. Additionally, FordPass Power My Trip allows owners to map out their trips ahead of time and locate charge points along the way, if necessary.
"Whether you're towing with a gas-powered or electric truck, range degradation as a percentage is basically the same – determined primarily by overall cargo and trailer weight at low speeds and by the aerodynamic profile at higher speeds," said Linda Zhang, chief engineer, F-150 Lightning. "That's why we expanded the capabilities of Intelligent Range on the F-150 Lightning with the available Onboard Scales to also measure the load effects of trailers and cargo to further refine range calculations when towing."
After early rumors suggested that the F-150 Lightning's range figures were a bit underrated proved to be true, the EV pickup is now rated to travel up to 230 miles on a single charge when equipped with the standard range battery or 320 miles with the extended range battery. Additionally, the F-150 Lightning's finalized power and max payload capacities are also higher than expected, as Ford Authority reported earlier today.
We'll have more on the F-150 Lightning soon, so be sure and subscribe to Ford Authority for the latest Ford F-Series news, Ford F-150 news, F-150 Lightning news, and ongoing Ford news coverage.