The 2022 Ford Maverick is available in a variety of cool colors, but as is usually the case, its available palette isn't quite large enough to satisfy every taste. That has prompted some folks to, at the very least, vinyl wrap their Mavericks in different colors, which is much easier and cheaper than repainting an entire vehicle. Meanwhile, more than one 2022 Ford Maverick owner has painted the pickup's trim pieces body color for a more monochromatic look, too. Now, we're getting a look at yet another unique color on the new model – a lime green-like hue, courtesy of a user at the Maverick Truck Club forums.
That user spotted this very polarizing pickup driving down the highway, and managed to snap a couple of pictures of it to show off in the forums. Thus far, no one is really sure if the truck is sporting a vinyl wrap or a total repaint, but our bet would be on the former. It's also quite possible that this is a fleet vehicle of some sort, though it has no business name or other identifiers on it yet. However, is still wearing a paper tag, so it's quite new as well.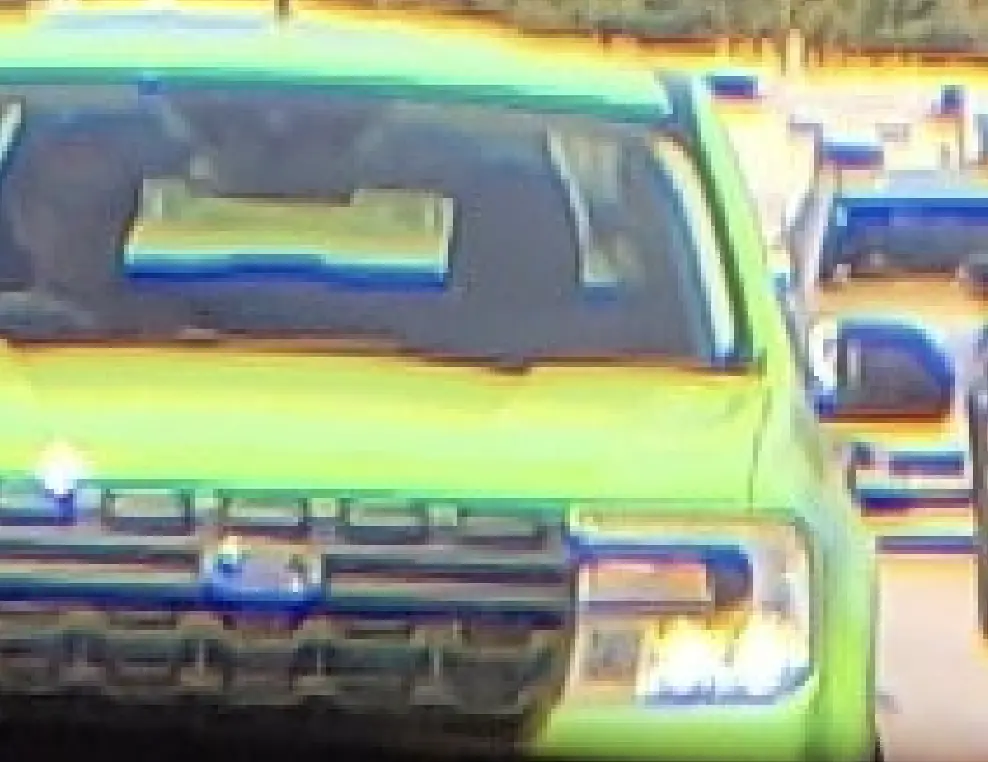 Given the fact that the 2022 Ford Maverick has already proven to be a hit with business owners, it's likely we'll see many more custom wrapped pickups in the coming months and years. Regardless, most everyone else prefers duller, less head-turning hues like white and gray, according to a recent study.
One thing Maverick owners do like, however, is to modify their brand new pickups. In recent months, we've seen some ingenious upgrades performed by those same folks, including the installation of a digital instrument cluster from the Ford Escape, as well as that same model's steering wheel, which can help enable cruise control in Maverick XL models that don't come equipped with that particular feature.
We'll have more on the Maverick soon, so be sure and subscribe to Ford Authority for more Ford Maverick news and continuous Ford news coverage.
Photos Credit: Johnny California