The 2022 Ford Maverick has proven to be an undeniable hit among a wide variety of demographics, largely due to the fact that it's an affordable and efficient vehicle, period, let alone one with the added utility provided by a pickup truck. As such, the Maverick has far exceeded Ford's expectations, becoming one of the fastest-selling vehicles on the market, even handily outselling the Ford Ranger while also racking up its fair share of awards. But aside from winning over owners of other pickups, the Maverick's biggest conquest is actually the Honda Civic as it attracts a large number of first-time truck buyers. In a recent comparison test pitting the 2022 Ford Maverick XLT Hybrid against a new Civic, Car and Driver figured out precisely why this is the case.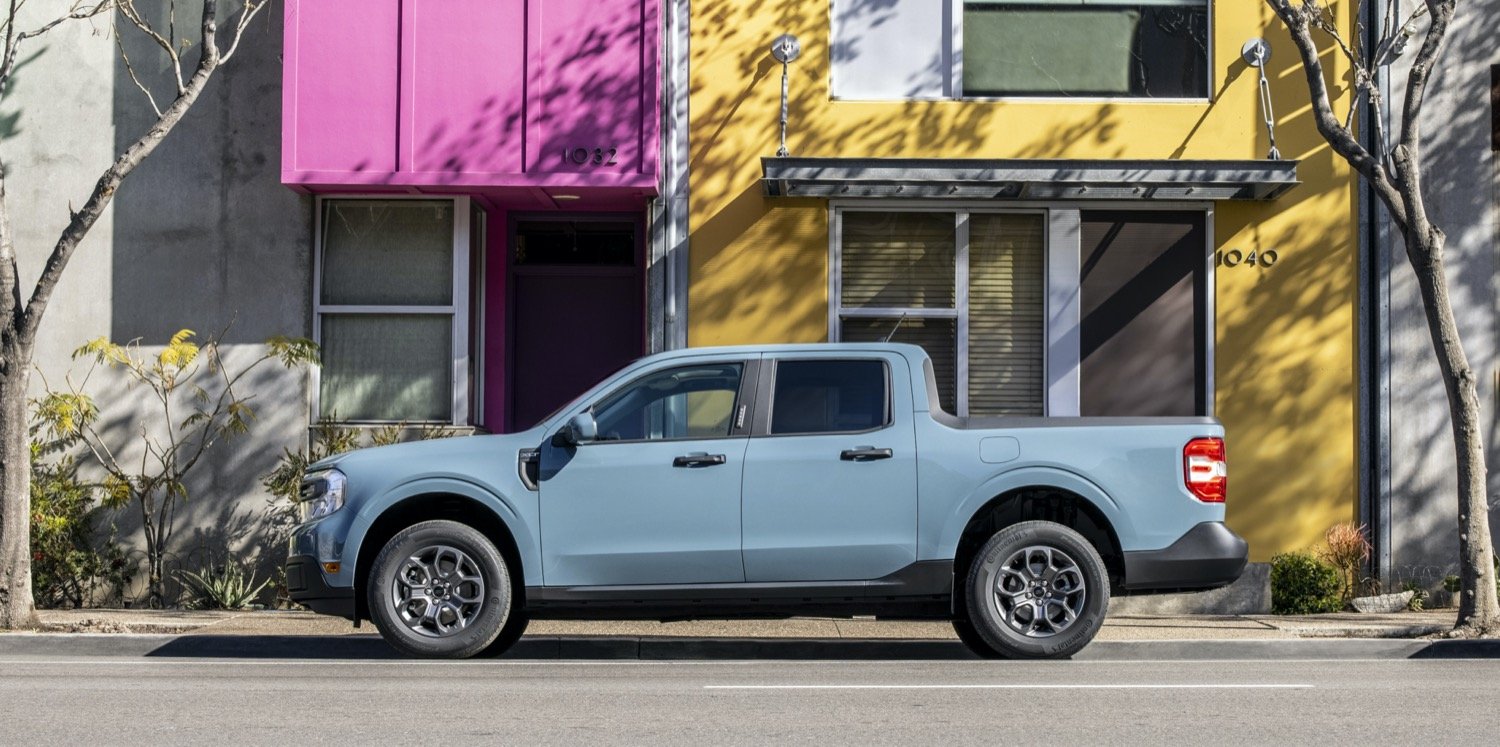 While some will point to the fact that the Maverick is a front-wheel drive pickup that doesn't utilize body-on-frame construction, that's precisely why it is proving to be appealing to those that haven't owned trucks in the past. In fact, the Maverick offers up all of the benefits a compact economy car like the Civic does – excellent fuel economy, low starting price, seating for five in a pinch – and it does so with the added utility of a pickup bed.
"The Maverick's earnest usefulness seems to demand few sacrifices," Car and Driver notes. However, one of those sacrifices is handling, as one might imagine. The Maverick weighs 814 pounds more than the Civic, and as such, it isn't quite as quick around the corners. However, interestingly enough, the pickup is quite a bit quicker, taking 7.7 seconds to reach 60 miles-per-hour versus the Civic's 8.8 seconds. But performance aside, the 2022 Ford Maverick XLT tester proved to be the better all-around vehicle, as well as the best in almost every category.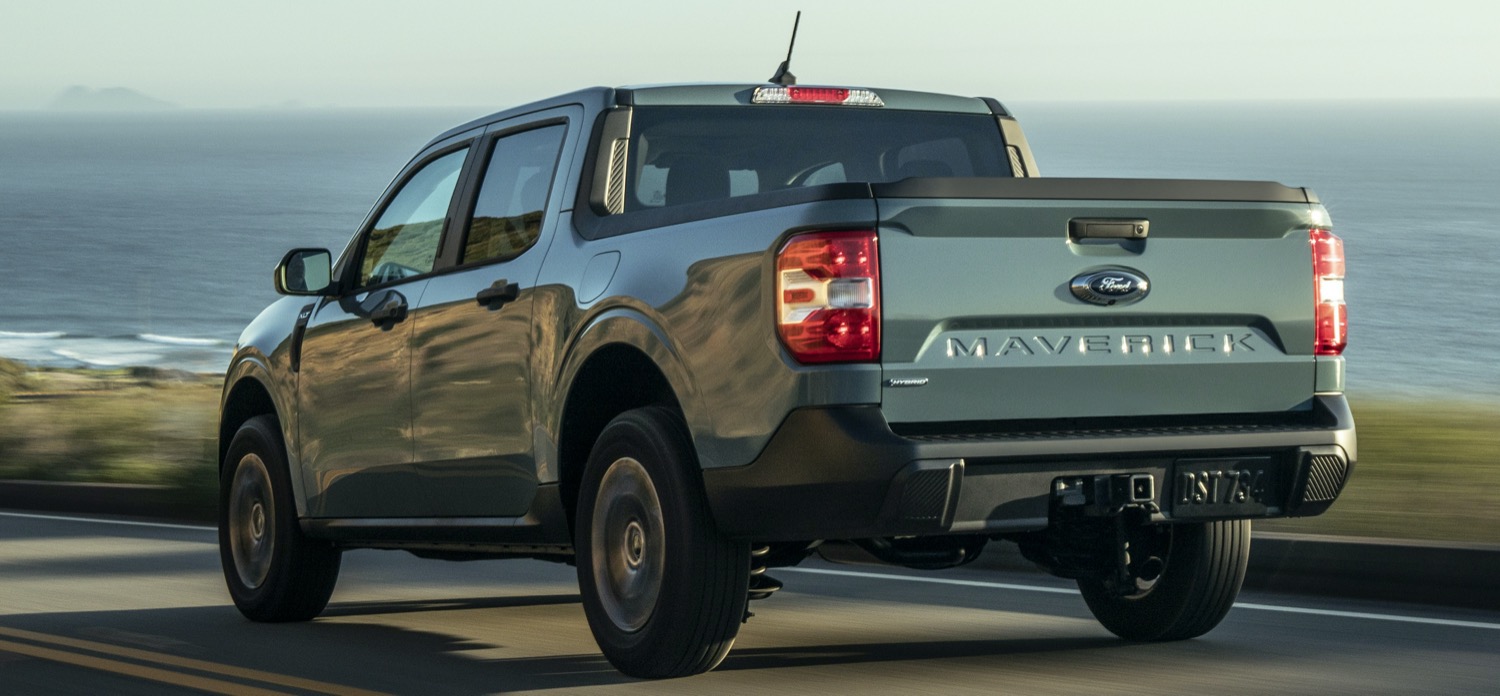 The Maverick, C&D says, is "a great little car that happens to be a truck. To put it in the simplest terms, the Civic is better at hauling people, and the Maverick is better at hauling stuff. To attain that all-important bed, you sacrifice comfort, refinement, and handling – to an extent that becomes obvious once there's a Civic alongside. But those are differences of degree, not of kind, and the Maverick can still function as a car a lot more effectively than the Civic can function as a truck. If your life includes a lot of things, then the Maverick might be one more thing you need."
We'll have more on the Maverick soon, so be sure and subscribe to Ford Authority for more Ford Maverick news and continuous Ford news coverage.