Roush Performance has been making and selling Ford Mustang performance parts for a very long time, including supplying the pony car with superchargers to really up the ante. However, as Ford Authority was the first to report last October, 2022 Ford Mustang models powered by the Ford 5.0L V8 Coyote powerplant lost 10 horsepower and 10 pound-feet of torque over emissions requirements, so it was worth wondering if Roush could make up for that loss with its next blower. Turns out, it has managed to do exactly that.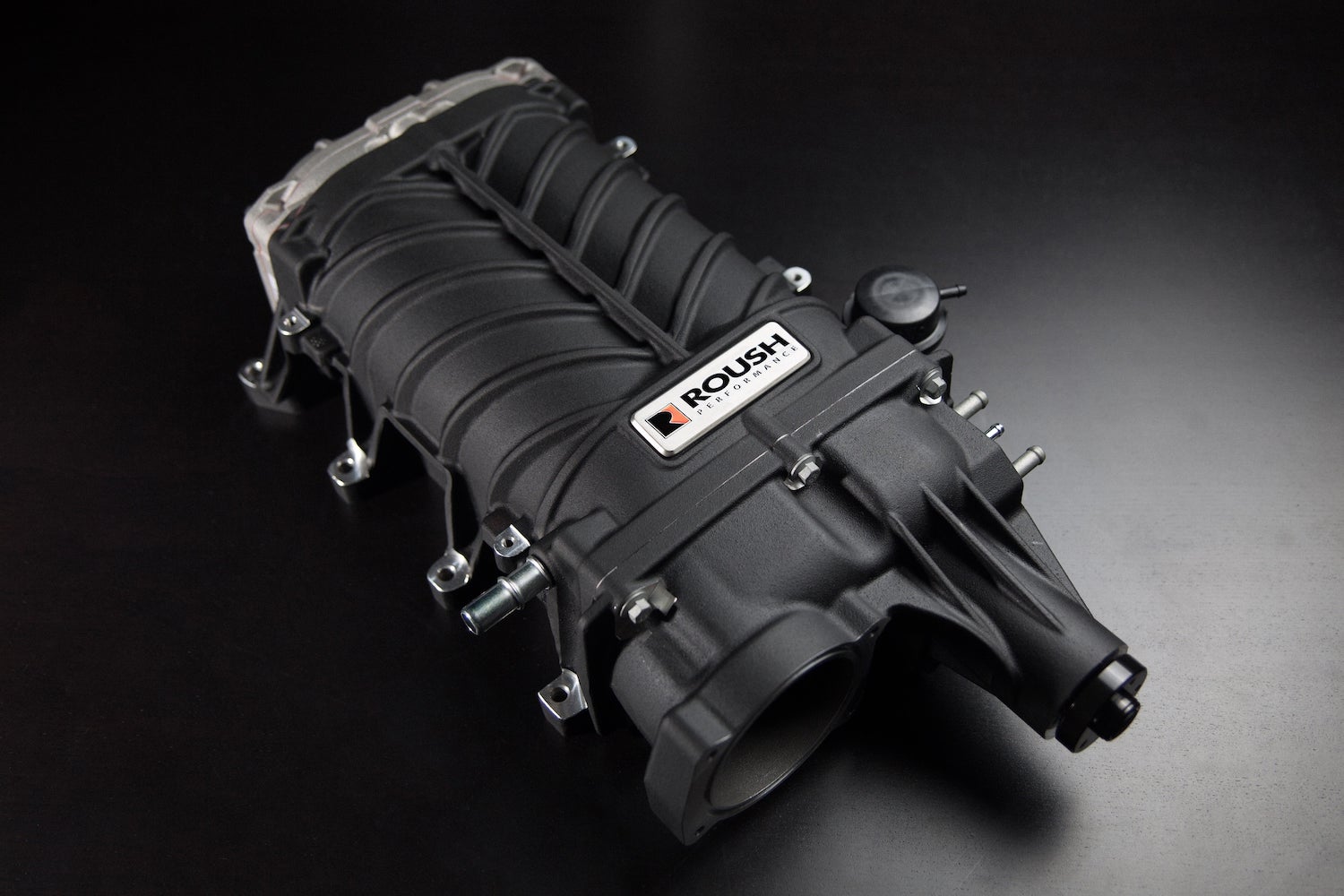 Roush's newly released 2022 Ford Mustang supercharger kit helps that car's Coyote powerplant produce a healthy 750 horsepower and 670 pound-feet of torque, which is exactly the same output it coaxes out of 2018-2021 models. That's certainly great news for enthusiasts that don't want to give up anything in the way of power and who are also looking to upgrade their pony car's performance in a big way.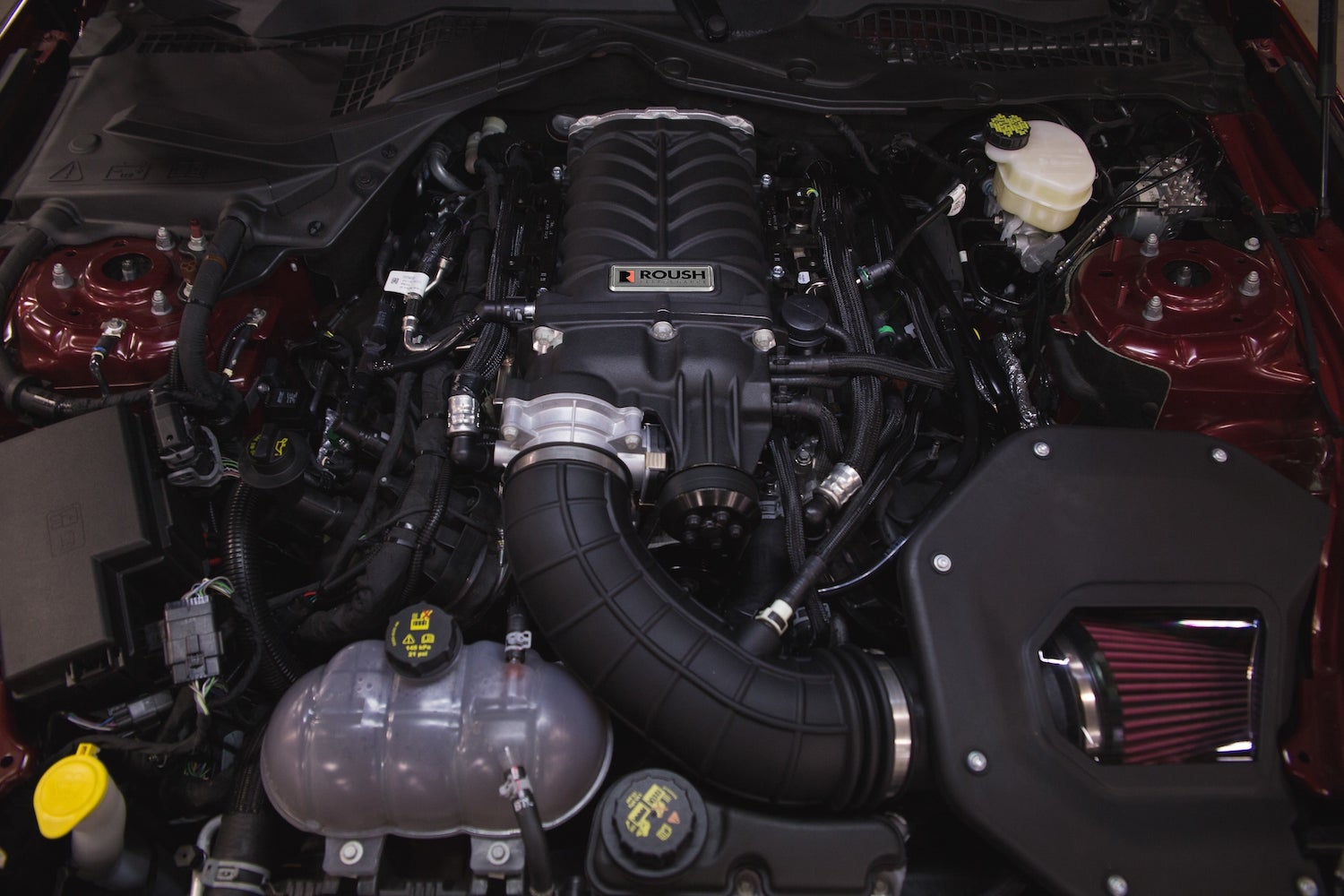 Roush achieved that boost while also meeting the new Tier 3 Emissions Standards the Mustang is subject to in 2022 by incorporating a hydrocarbon trap in the air induction system and giving it a revised calibration, changes that kept power levels the same while also complying with new emissions requirements. However, the supercharger kit is not approve for sale or installation in California or any other state that requires an EO number.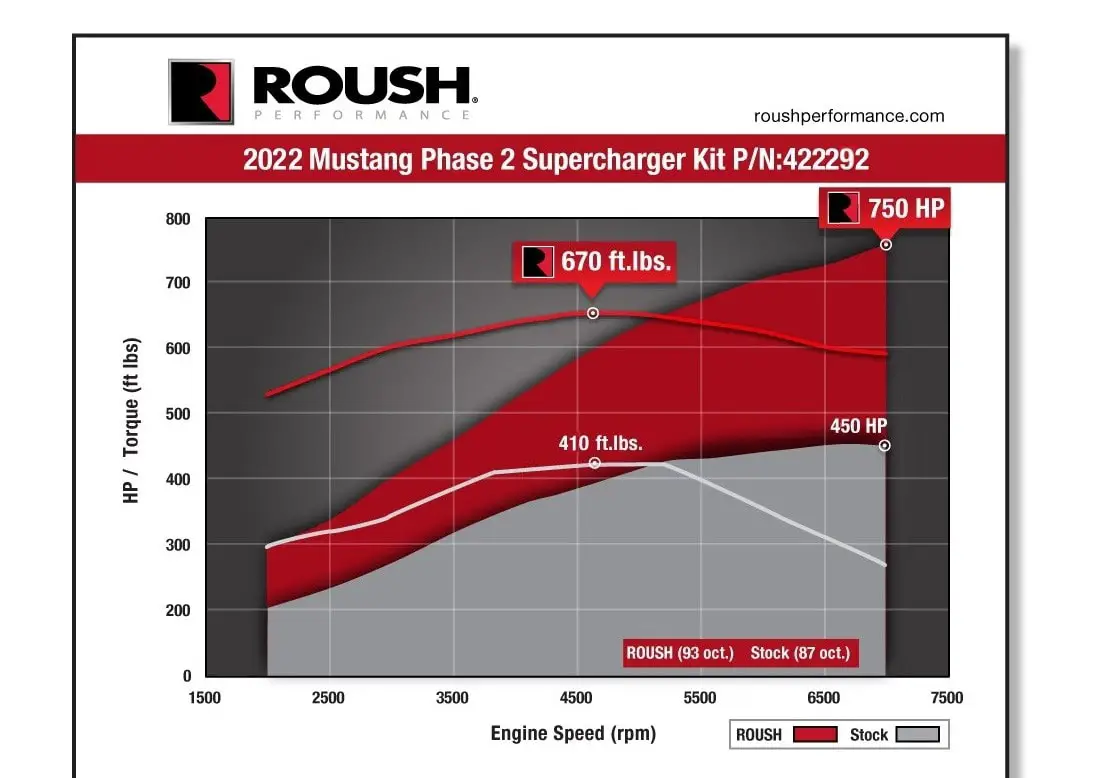 The Roush 2022 Ford Mustang supercharger kit retails for $8,995 minus installation, and comes with an Eaton TVS R2650 supercharger and High-Capacity Cooling Technology with a full-face low temperature radiator, which increases cooling capacity and allows for a greater output than before. The new supercharger kit is compatible with both manual and automatic transmissions, is optimized for 93-octane fuel, and includes a 3-year, 36,000-mile limited powertrain warranty when installed by an ASE certified technician.
We'll have more on the 2022 Ford Mustang soon, so subscribe to Ford Authority for the latest Ford Mustang news, and continuous Ford news coverage.