There are many many famous Ford Bronco models out there in the world, but few can measure up to the legendary 1969 model affectionately known as "Big Oly." Built by Bill Stroppe, the off-road racing Bronco was piloted by the equally iconic Parnelli Jones to Baja 1000 wins in 1971 and 1972, as well as victories at the 1973 Baja 500 and 1973 Mint 400. Big Oly was just sold at Mecum's Indianapolis auction for a whopping $1.87 million last May, but sadly, it flipped during an appearance at this year's Norra Mexican 1000 Rally, a rather large event that features all sorts of vintage and modern off-road racing machines.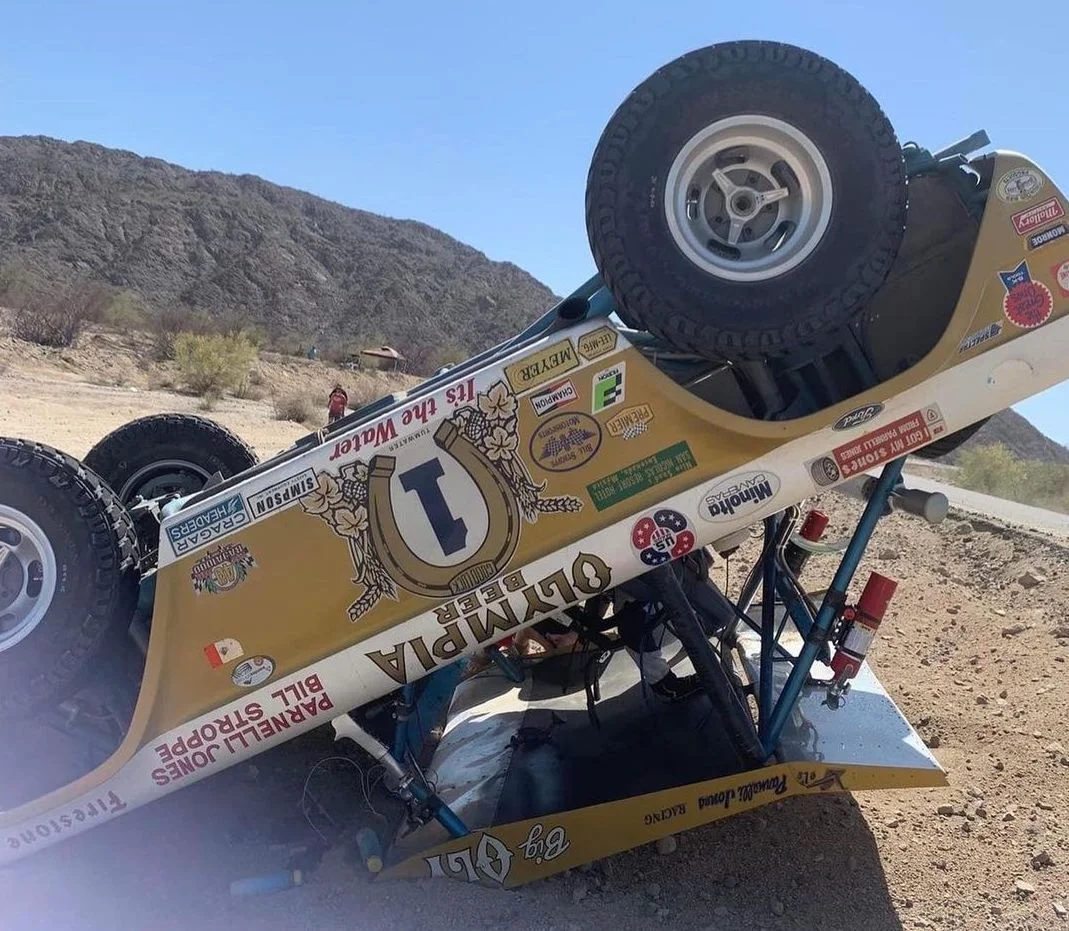 Photos of the aftermath were posted to Instagram by the off-road racing news site Fishgistics, and they're rather depressing for any Blue Oval fan to look at. It's unclear exactly how the driver managed to flip the incredibly expensive and historically significant Bronco on its pricey roof, but onlookers say it happened when "the driver suffered from a talent reservoir leak and it went dry."
View this post on Instagram
While we're generally all for seeing historic racing vehicles out there participating in vintage events, these photos show what can happen when things go horribly wrong. Big Oly appears to be mostly fine, thankfully, but did suffer some damage to its bodywork and that gigantic signature wing that takes the place of a traditional roof. With any luck, the SUV's fiberglass and aluminum panels will prove easy to fix.
View this post on Instagram
In all fairness, Big Oly is powered by a naturally-aspirated Ford 351 V8 Windsor powerplant that pumps out 390 horsepower, which is a lot for a high-riding vehicle that tips the scales at a mere 2,620 pounds. But when it is inevitably repaired to like-new condition, we hope that the iconic Bronco remains on display only during its next appearance, just to be on the safe side.
We'll have more Bronco news to share soon, so be sure and subscribe to Ford Authority for more Ford Bronco news and around-the-clock Ford news coverage.