While one could argue that any Ford GT is a special machine, the Heritage Edition versions of that beloved model are even more so. Created to celebrate historic occasions in Blue Oval history and produced in limited numbers, we've seen various GT Heritage Edition models sell for incredible sums of money in recent years. This particular 2006 Ford GT Heritage Edition is no exception, as it hammered for an eye-watering $704,000 at Barrett-Jackson's Palm Beach auction a few weeks ago, only to be subsequently crashed by the new owner, according to Road & Track.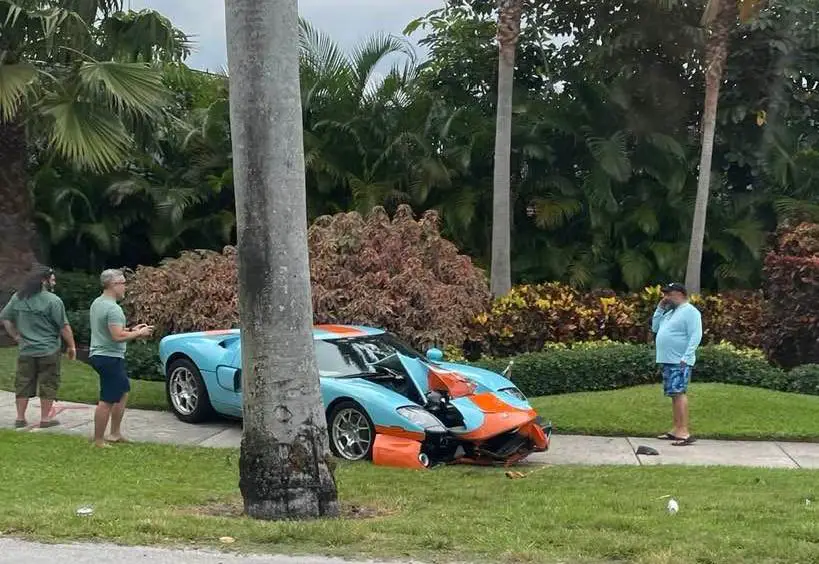 The owner – 50-year-old Robert J. Guarini of Boca Raton, Florida – reportedly left his neighborhood at around 6 pm to take a cruise in his newly acquired 2006 Ford GT Heritage Edition when he apparently tried to downshift and promptly crashed into a palm tree, fittingly enough. However, instead of sticking around at the scene of the crime, Guarini hitched a ride back to his house and called police from there.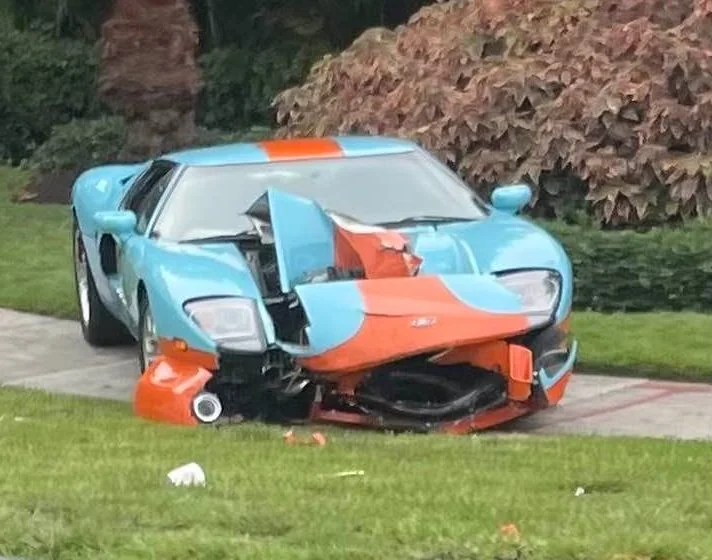 The owner attributed the crash to being "unfamiliar with how to drive stick shift," which is an interesting excuse. Personally, we'd find something a bit less valuable to learn how to drive a manual transmission-equipped vehicle if we were him, but that's just us. Regardless, a witness by the name of John Peddie managed to snap some photos of this expensive driving lesson and post them on Facebook for the world to see.
Sadly, the rare (one of just 343 produced) GT is in pretty bad shape following the head-on crash, as both airbags deployed and the front of the car sustained heavy damage. It certainly won't be cheap to fix, not to mention the fact that this beautiful car will now tote around a salvage title for the rest of its life, while the owner was issued a citation for driving with a suspended license and a warning for operating an unregistered vehicle.
We'll have more on the Ford GT soon, so be sure to subscribe to Ford Authority for more Ford GT News and around-the-clock Ford news coverage.