Ford has a long history of using robots for a number of tasks, dating back to the the 1960s when it built educational robots from various car parts. In the years since, Ford has used robots to help it retool plants, 3D print parts, test vehicles in inclement weather and roads too tough for human behinds, and even cook up some tasty food on a grill. Now, the Ford Cologne Assembly plant in Germany is using a robot named Robbie the Cobot to help disabled factory workers complete their jobs when they once thought that might not be possible.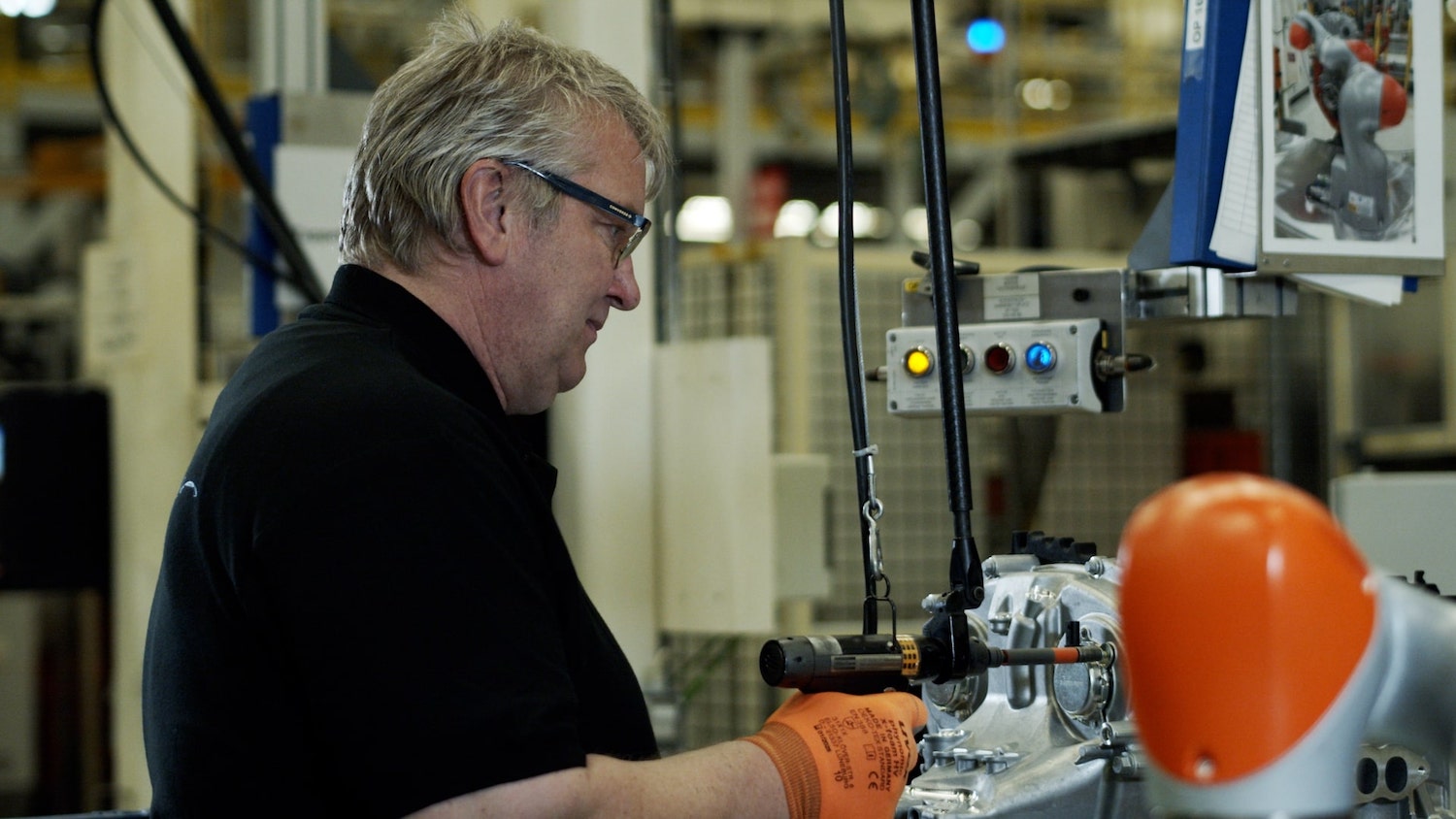 One of those folks is Dietmar Brauner, a 30-year employee at the Ford Cologne Assembly plant who recently suffered from reduced mobility in his wrist and shoulder following some health complications. Brauner thought that his career was over, but Robbie the Cobot helped him continue to use his knowledge and skills at the plant over the course of an 18-month trial period. Now, the automaker is keeping the mechanical employee on full-time, with plans to expand it to other plants in the future.
Brauner and Robbie have been working together to attach circular covers to engines – the human component places two of the covers in holders, while Robbie picks each one up and presses them firmly into place. Dietmar then uses an electric screwdriver to secure the covers before the engine moves further down the assembly line.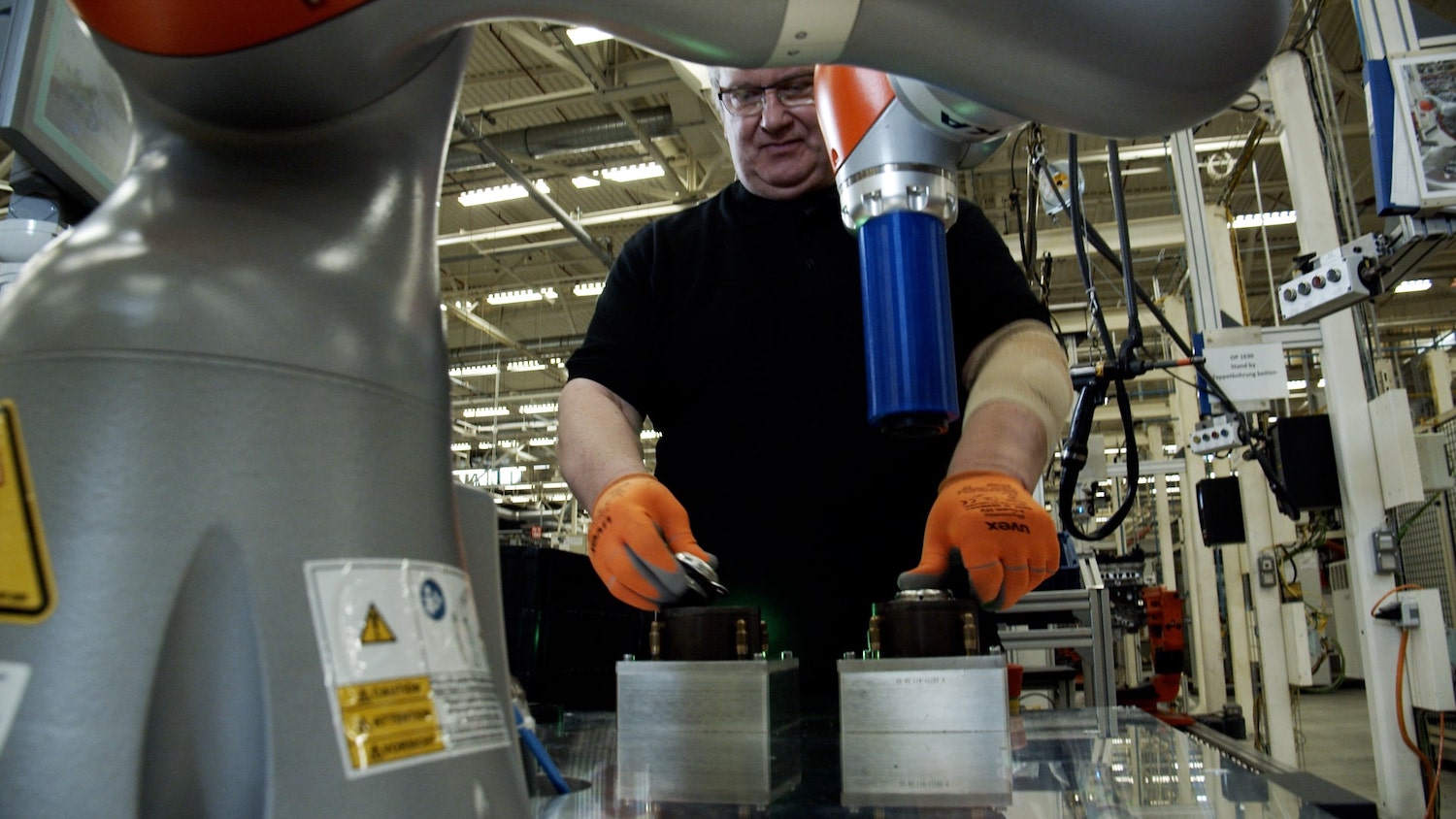 "Over the years, it got harder and harder for me to do my job," Dietmar said. "Then, along comes this little robot and, for me, it's like having an extra arm – a very strong extra arm. It's changed everything. I hope that it will open the door for others like me to get the chance to do, or keep doing, the jobs they love."
We'll have more on Ford's use of robots in the workplace soon, so be sure and subscribe to Ford Authority for around-the-clock Ford news coverage.