Ford Motor Company has filed a patent for a "disappearing" steering wheel and pedals system, Ford Authority has learned.
The patent was filed on November 2nd, 2020, published on May 5th, 2022, and assigned serial number 0135112.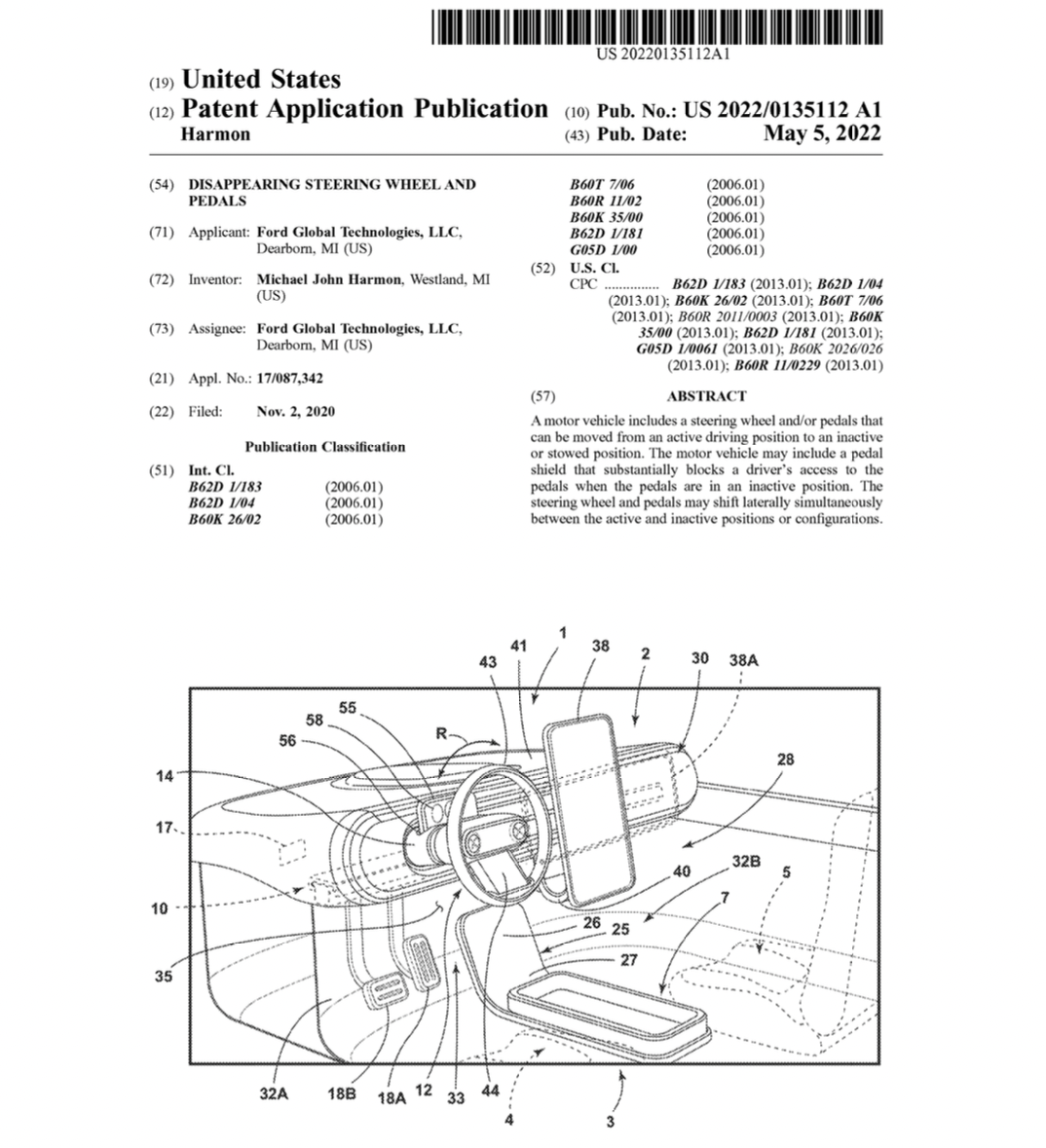 The Ford Authority Take
Over the past few months, Ford has filed a number of steering-wheel related patents including one for a unit equipped with virtual controls and another depicting a heated steering wheel with multiple heaters. This new Ford patent, however, focuses more on the future of autonomous vehicles – an area in which Ford has filed more patents than any other automaker as it continues to invest heavily in self-driving technology.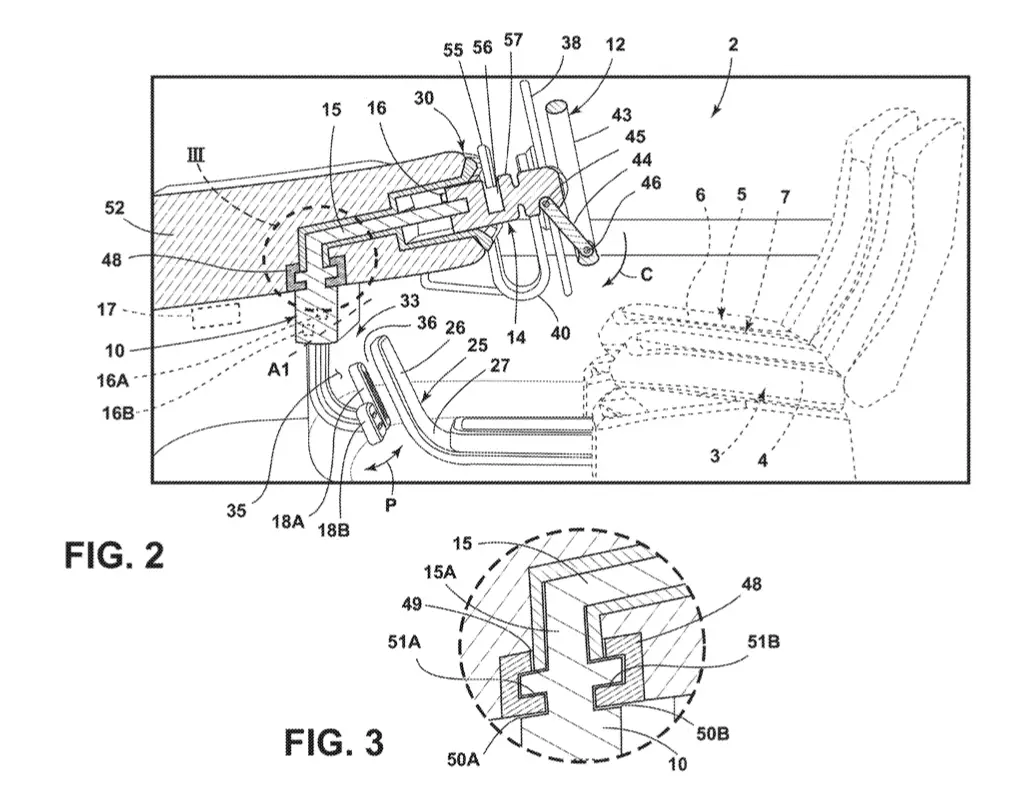 This particular Ford patent depicts a vehicle that has the ability to stow away its steering wheel and pedals, which is the sort of feature that may seem worthless on a traditional vehicle. However, in the future when fully-autonomous vehicles will presumably be roaming our streets, the person in the driver's seat could benefit from the added space afforded by such a system, at least when they're not the ones controlling the vehicle.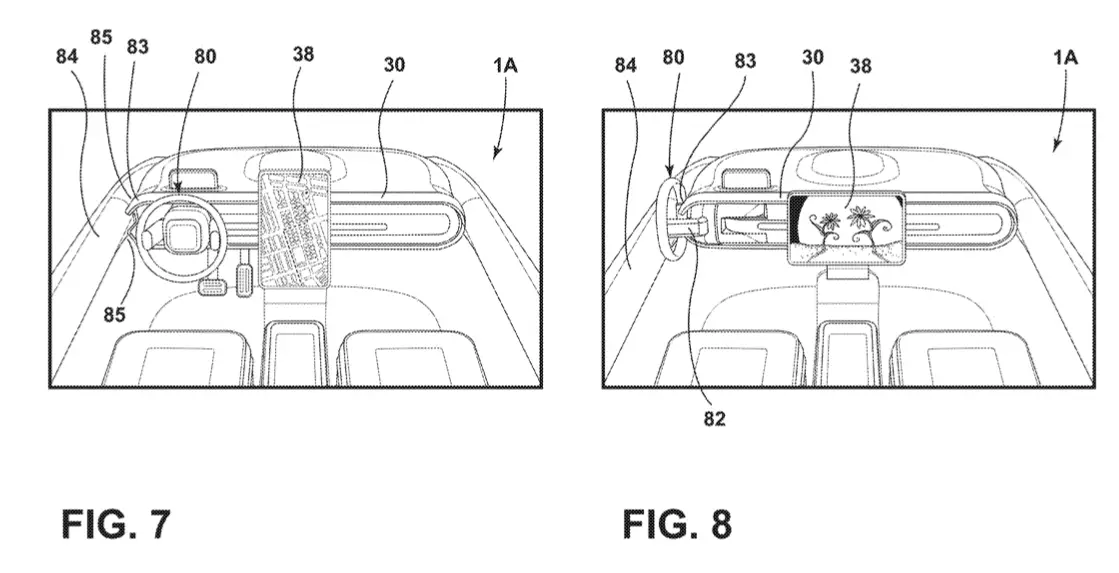 In this case, a series of motors would move the pedals and steering wheel out of the way when they're not needed, a feature that could be activated automatically when a vehicle is in self-driving mode. While full autonomy is still a ways off, automakers continue to invest heavily in that area, and seem confident that we will in fact reach the point where humans are no longer needed to operate motor vehicles safely. When that day comes, this particular patent may just serve an important purpose in the real world.
We'll have more on this and all Ford patents soon, so be sure and subscribe to Ford Authority for the latest Ford trademark news, Ford business news, and 24/7 Ford news coverage.