Ford Motor Company has filed a patent for an integrated pet bowl with water level sensing technology, Ford Authority has learned.
The patent was filed on November 19th, 2020, published on May 19th, 2022, and assigned serial number 01511202.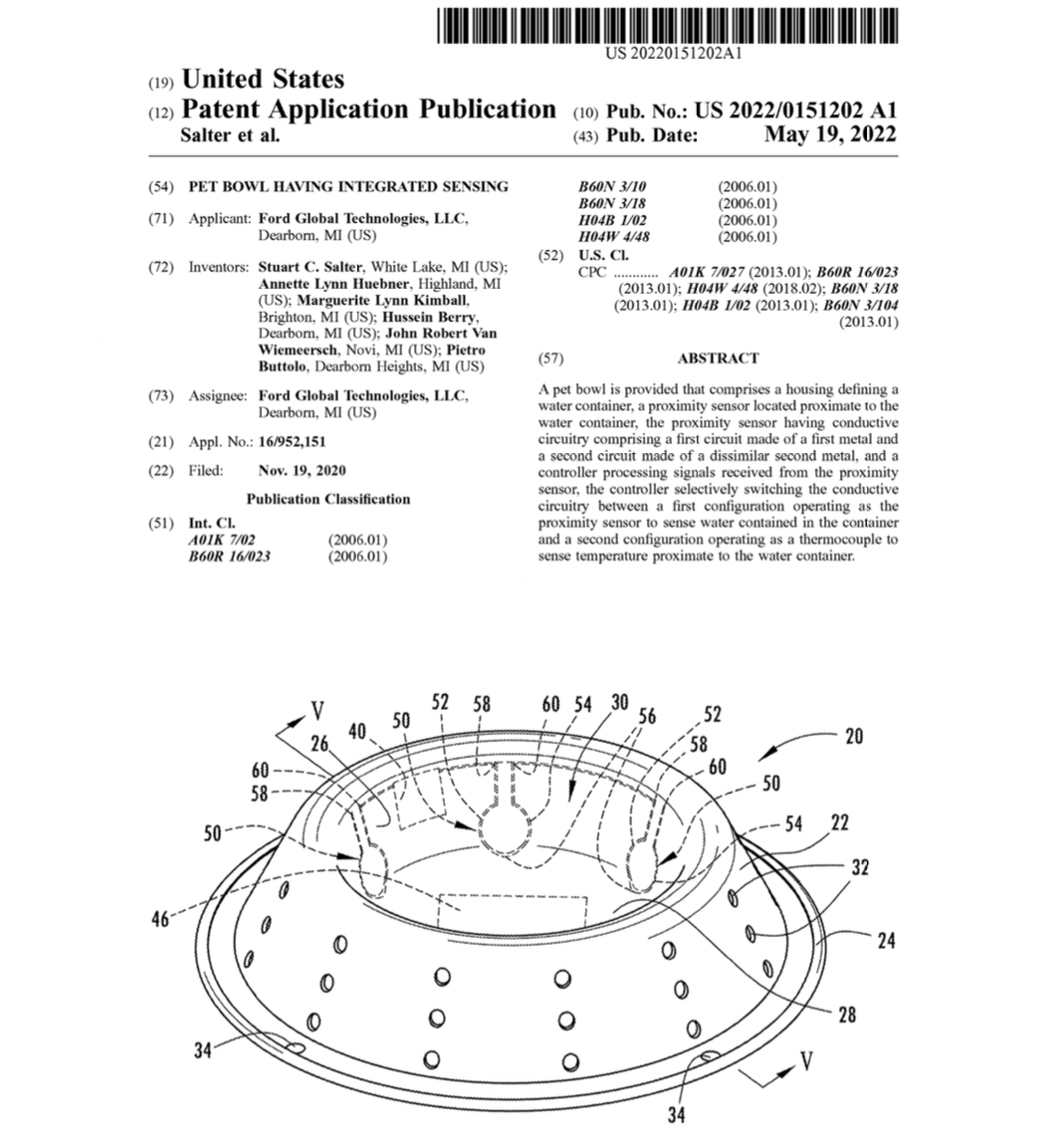 The Ford Authority Take
In recent months, Ford has filed a few pet-related patents, including one for a pet mode that can regulate temperatures inside the cabin to keep animals cool, as well as another for a seat bottom mounted airbag that inflates around pets to keep them protected in the event of a crash. Now, this new Ford patent expounds upon those ideas by ensuring that Fido stays hydrated while riding in the back seat of our Ford vehicles, too.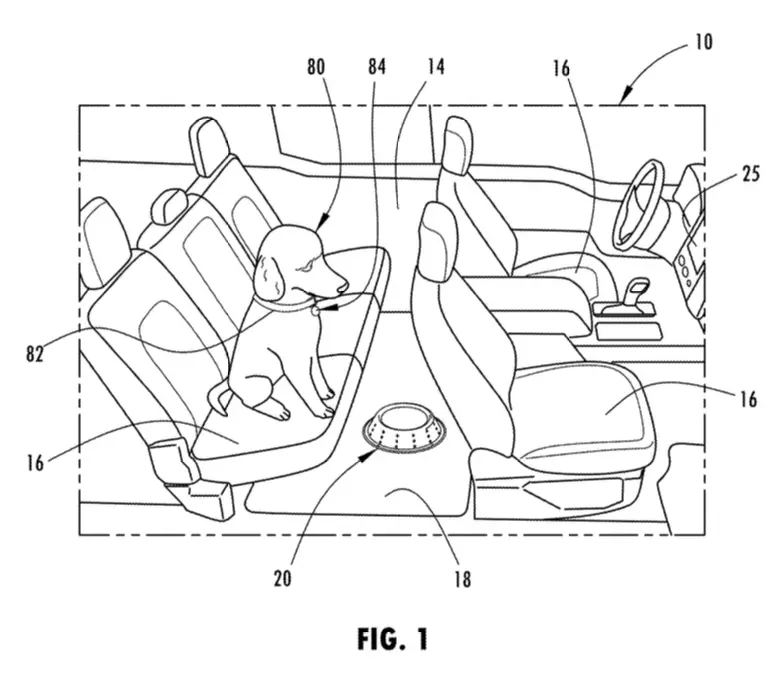 This is no ordinary pet water bowl, however – it's a fairly high-tech piece that features a proximity sensor and various other electronic goodies that enables it to let owners know when the bowl is or isn't present in the vehicle, whether or not it needs to be filled, the temperature of the water inside, and when a maximum fill level is reached that prevents spillage.
While the vehicle is in motion, the bowl is also capable of sensing any sort of splashing that might be going on in real time based on the way the owner is driving the vehicle, use that data to determine if spillage might occur, then warn the driver. And if that isn't enough, when the vehicle is parked, the bowl can measure the ambient temperature and work in unison with pet mode to keep the animal and the water at an optimal temperature.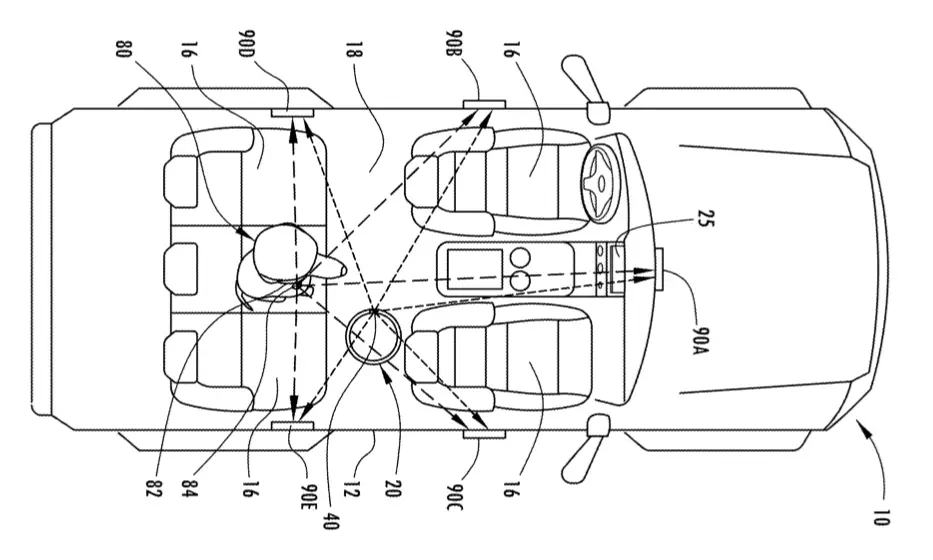 This patent is certainly interesting, and a potential boon for pet owners, even if it does seem a bit over-the-top. Regardless, keeping our pets hydrated is obviously important, particularly in the hot summer months, and this seems like a convenient way to do just that.
We'll have more on this and all Ford patents soon, so be sure and subscribe to Ford Authority for the latest Ford trademark news, Ford business news, and non-stop Ford news coverage.