Ford Motor Company has filed a patent for a portable high-voltage EV charging system, Ford Authority has learned.
The patent was filed on October 26th, 2020, published on April 28th, 2022, and assigned serial number 0126724.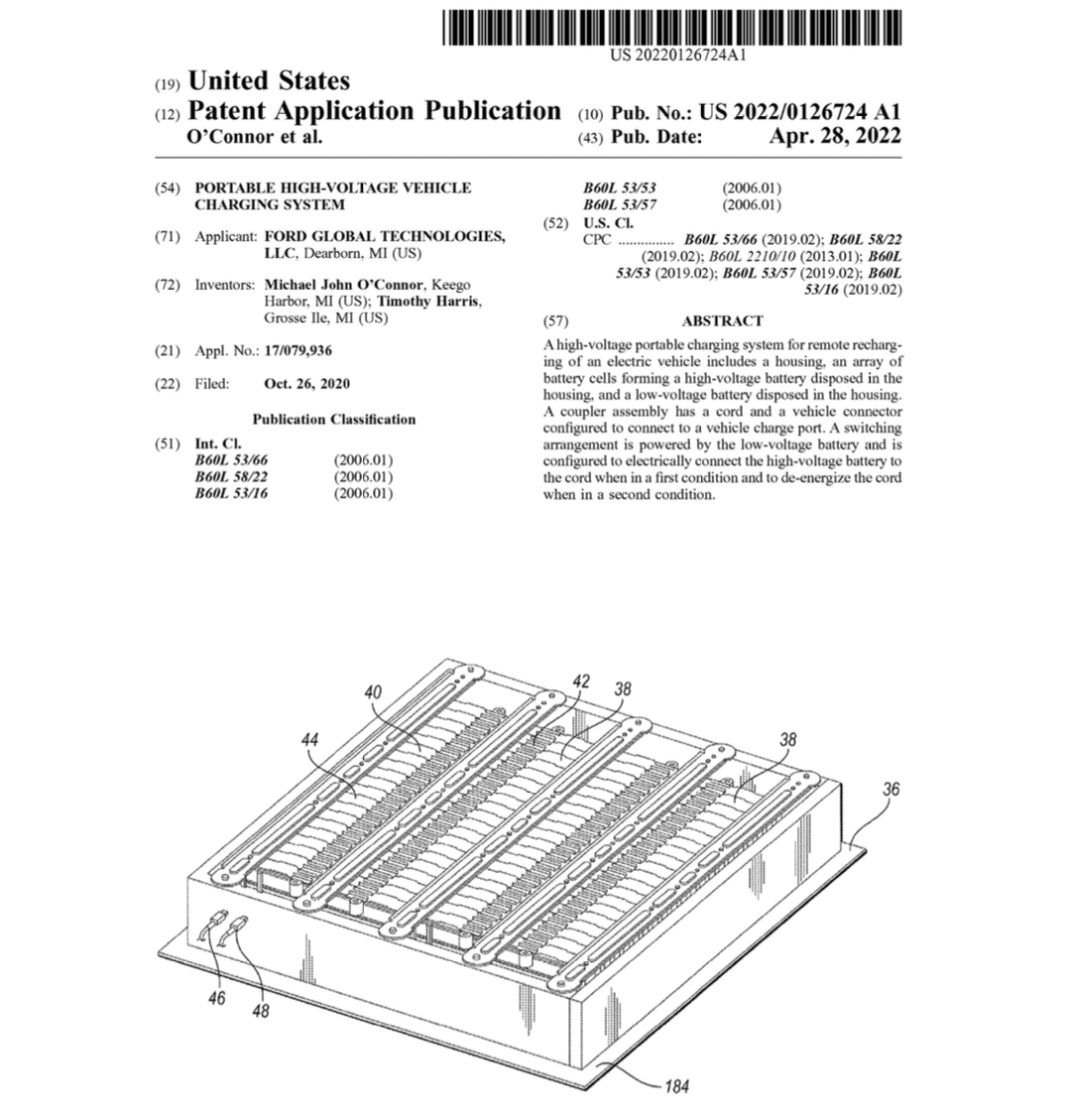 The Ford Authority Take
Over the past few months, Ford has filed a number of EV battery and charging-related patents including one outlining a design for portable battery packs for EVs and other electronic devices, as well as another that introduces an idea for a hands-free charging system. Additionally, the automaker filed a charging cable patent last November that aims to significantly reduce the amount of time it takes to charge an electric vehicle. Now, this new Ford patent outlines a portable high-voltage EV charging system that looks a lot like a cell phone power bank.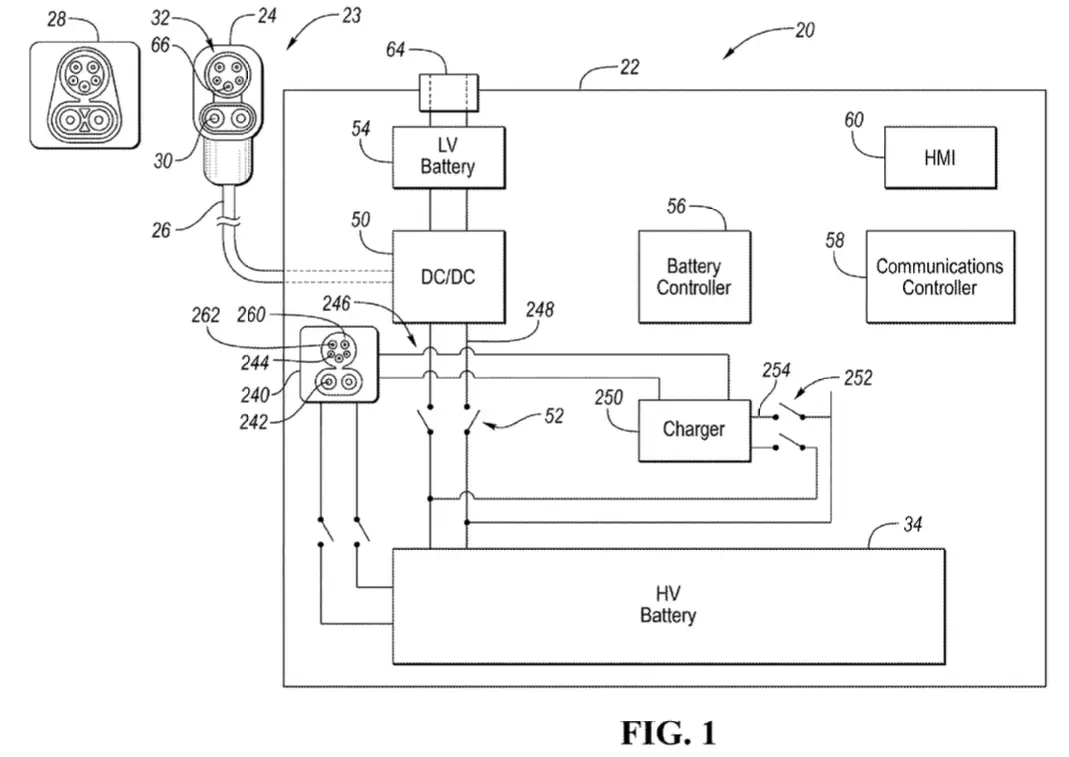 As Ford notes in the patent, EVs can run out of energy in the middle of a trip, much like an ICE-powered vehicle can run out of gas. However, while ICE vehicles can be refueled via a gas can, no simple solution currently exists for all-electric vehicles, which are generally towed to a charging station in the event that they run out of energy in a remote location.
This new Ford patent details a potential solution for that problem – a portage charging system that can provide enough energy for an EV to reach the next charging location, whether that be a charging station or their home. The system itself is designed to be light enough that someone can pick it up and put it in the back of a truck or another vehicle – or, at the very least, move it with a dolly or hand cart.
Such an idea has plenty of merit in a world where electric vehicles are becoming more and more common on the roads. Much like some people tend to run out of gas before reaching their location, the same situation is bound to befall some that own EVs, even though most feature navigation systems that plot charging stops along routes to prevent this sort of thing from happening.
We'll have more on this and all Ford patents soon, so be sure and subscribe to Ford Authority for the latest Ford trademark news, Ford business news, and ongoing Ford news coverage.