Ford Motor Company has filed a patent for a vehicular switchable glass system, Ford Authority has learned.
The patent was filed on November 16th, 2020, published on May 19th, 2022, and assigned serial number 0153096.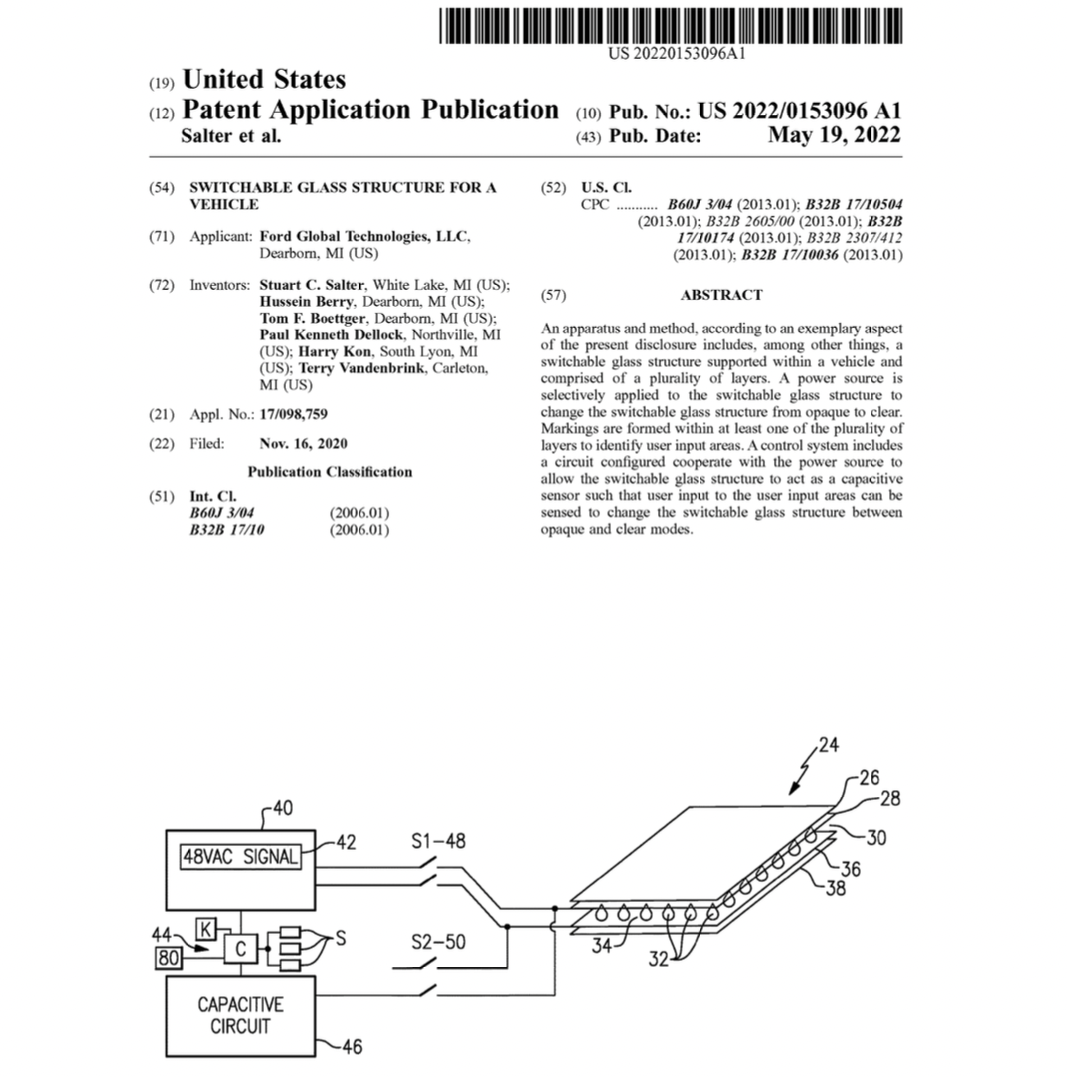 The Ford Authority Take
Earlier this month, Ford filed a patent for a heated side window system, but it seems as if the automaker's innovation in that particular area isn't finished just yet. This new Ford patent outlines an idea for a switchable glass system in a vehicle that is somewhat similar to what's already in use on some high-end luxury vehicles and hypercars. In those applications, smart glass is able to turn from transparent to opaque at the flip of a switch or push of a button, which controls not only the amount of light entering the cabin, but also heat.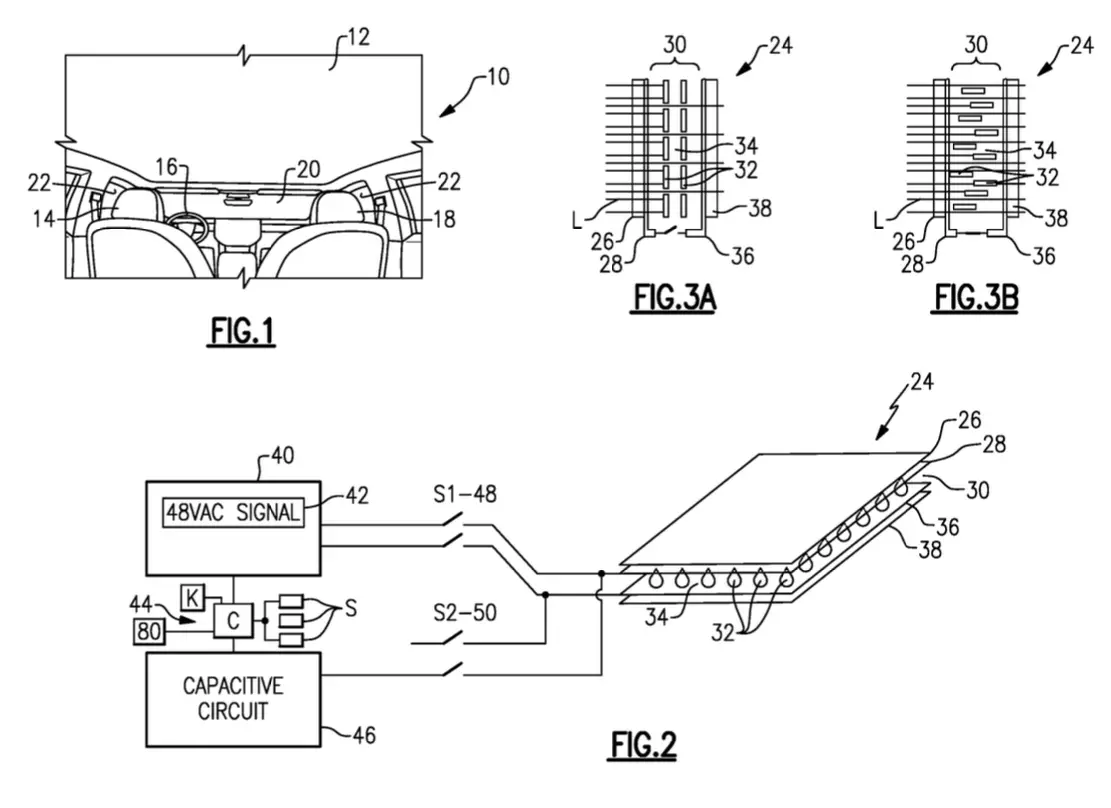 In these applications, a small electrical current is run through the glass, which causes microscopic particles to line up and create what is effectively a window shade. When the current is stopped, the particles return to their unaligned position, which creates a clear panel. To date, FoMoCo recently explored this idea with its Lincoln Star concept, which is equipped with a frunk lid made from electro-chromatic glass that can change from transparent to opaque.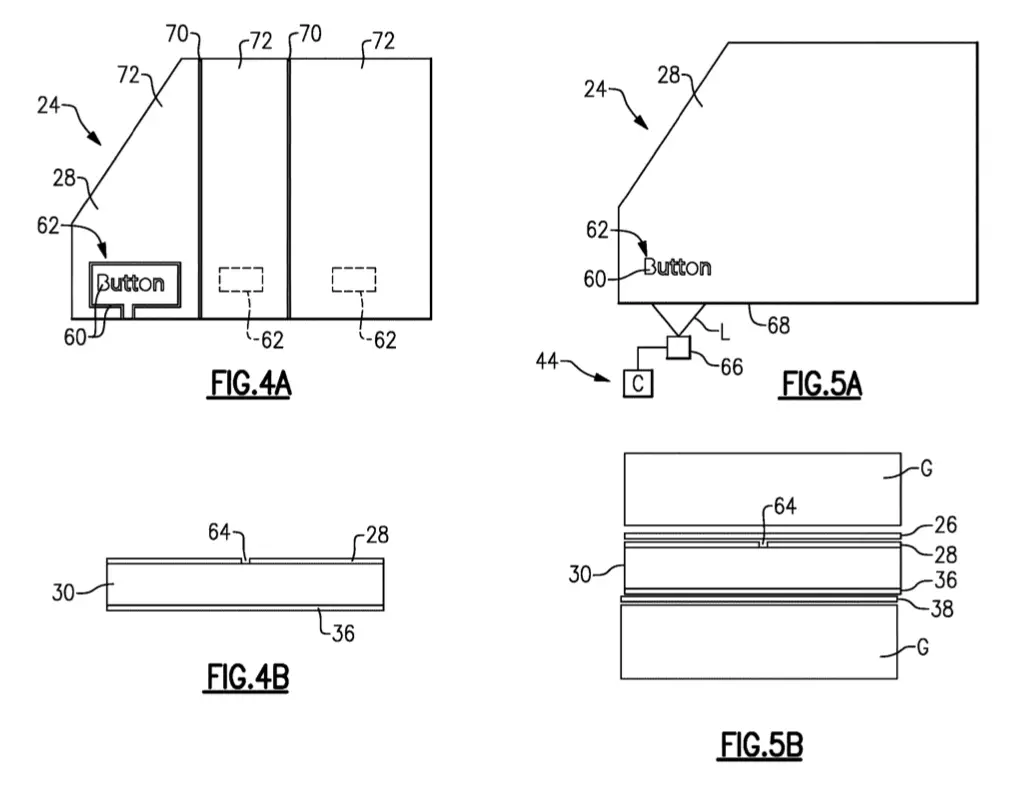 This new Ford patent depicts an idea that works much the same way as what's already available, as it utilizes a power source to switch glass from transparent to opaque at the push of a button, though in this case, the glass consists of multiple layers. It's certainly a high-tech solution to an ages-old problem, far beyond simple physical shades. Given how this kind of feature is also becoming more popular on high-end vehicles, it wouldn't be a surprise if it landed on Blue Oval models in the coming months and years, too.
We'll have more on this and all Ford patents soon, so be sure and subscribe to Ford Authority for the latest Ford trademark news, Ford business news, and continuous Ford news coverage.