Back in November, Ford-backed upstart EV automaker Rivian filed one of the largest IPOs in recent history, netting $11.9 billion and giving it a fully diluted valuation of $76.4 billion. Rivian shares rallied even higher in the days following that filing as the company's market cap quickly exceeded both Ford and General Motors, giving Ford a substantial stake in the automaker that CEO Jim Farley said the company planned on keeping, as well as an $8.4 billion dollar gain on its investment in Q4 of 2021. However, production woes brought on by various supply chain issues soon caused Rivian shares to lose their luster with investors, and Ford noted that its stake had lost $5.4 billion in value from its peak as of late April. Now, CNBC is reporting that FoMoCo is preparing to sell a large chunk of Rivian shares through Goldman Sachs.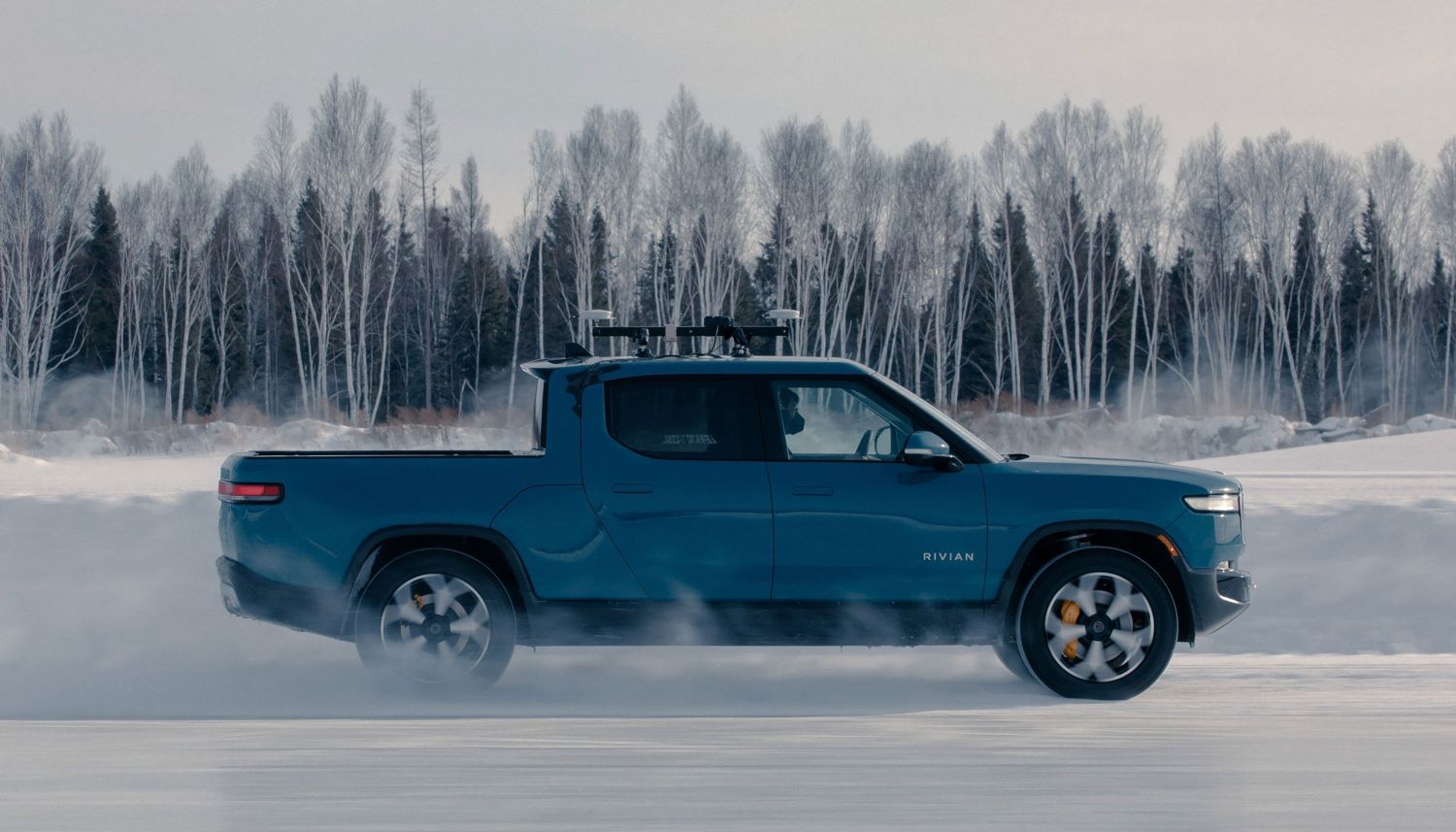 The move is reportedly being made as the insider lockup for Rivian's stock – the set amount of time early investors and company insiders cannot sell their shares – is set to expire. Ford currently owns 102 million shares of Rivian stock, and reportedly plans on selling around 8 million of them through Goldman Sachs. After skyrocketing in Q4 of last year, Rivian's stock price fell by more than 50 percent through the first three months of 2022.
Rivian produced 1,015 vehicles in 2021 after the R1T entered production in September, though output has risen slowly since the beginning of the year. The automaker recently announced hefty price increases for its R1T pickup and R1S SUV, but quickly rolled back those hikes for existing reservation holders after facing massive backlash for the move, though the R1T's Max Battery Pack and Adventure Package are still being delayed until next year.
In early April, the automaker said that it was on track to hits its goal of producing 25,000 vehicles this year after building 2,553 and delivering 1,227 in Q1. That target was previously cut in half, however, back in March as Rivian admitted that it was struggling mightily with ongoing supply chain issues.
We'll have more on Rivian shares soon very soon, so be sure and subscribe to Ford Authority for more Rivian news and ongoing Ford news coverage.