The Ford Puma continues to be a highly sought-after vehicle in Europe, which continues to trend in favor of crossovers rather than passenger cars. In fact, the Puma was one of the top-selling vehicles in the European Union throughout the first half of 2021, and was the 20th most commonly registered vehicle in Europe. It was ranked the eighth best-selling vehicle back in March, and once again advanced its position to claim fifth in April.
According to JATO Dynamics, 12,601 units of the Ford Puma were sold in the European Union (Europe-27) during April 2022, representing a five percent decrease year-over-year. That was higher than the 12,448 registrations of the Toyota Yaris, but behind the 12,835 registrations of the Fiat 500. The Peugeot 208, meanwhile, rose to the top, outselling all rivals with 15,615 units delivered.
While electric vehicle sales have surged in recent months, the lack of supply has hurt registrations in April. EVs accounted for 154,219 sales last month, down 1.4 percent. Among electrified vehicle sales, the Ford Kuga continued to lead the pack despite a 19 percent year-over-year decline.
In total, new vehicle sales took a 20 percent dive in the Europe-27 market last month to 821,000 units due to the low-supply at the dealer level resulting from the ongoing global microchip shortage.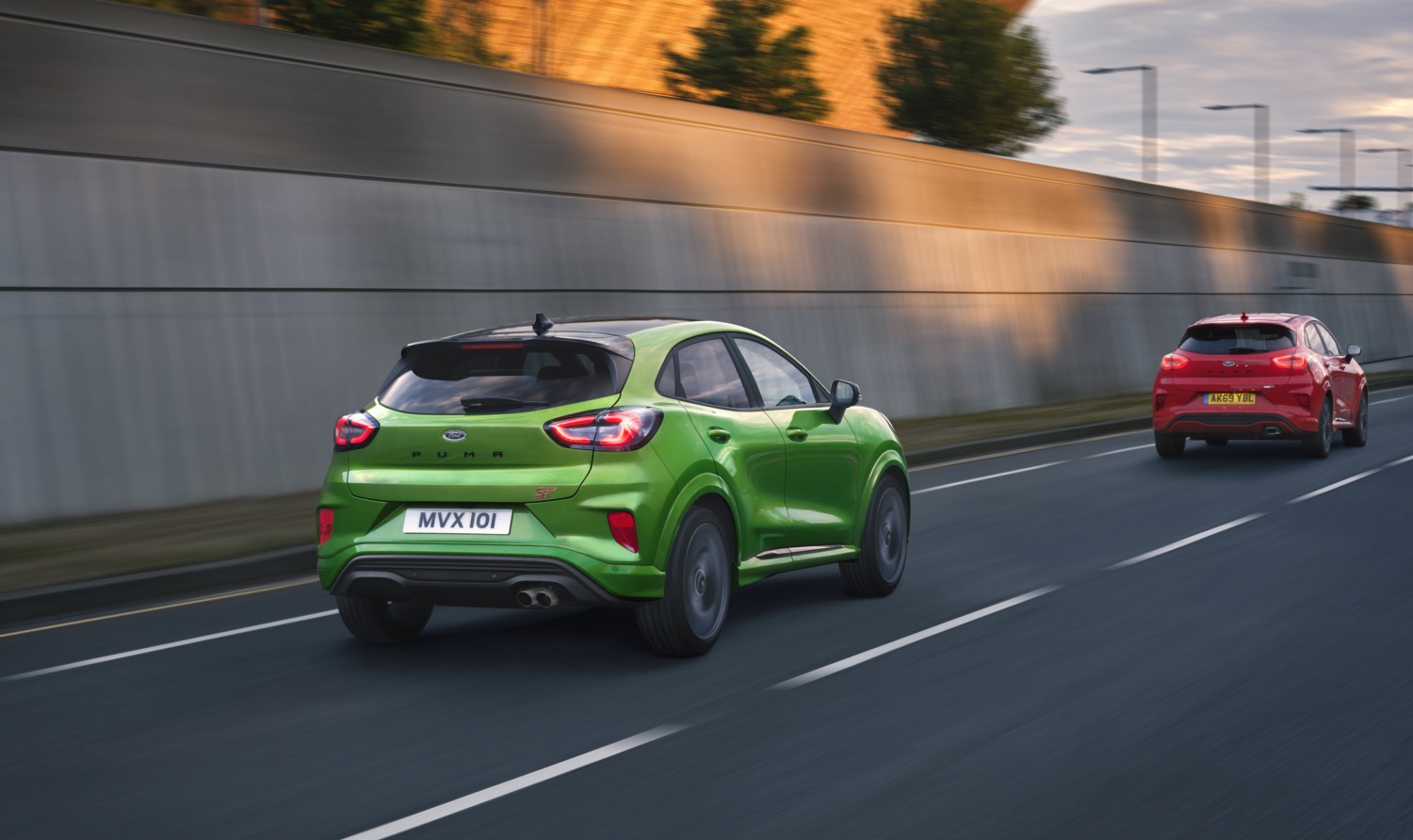 The popularity of the Ford Puma in Europe will soon be bolstered by the introduction of the new BEV variant. It will be part of The Blue Oval's lineup of seven other all-electric vehicles planned for Europe in the near future. So far, Ford has been pleased with the performance of the Puma, even going so far as calling the subcompact crossover one of its "icons." With that in mind, it's likely that Ford has a lot more in store for the Puma in the future, thanks to a broader range of variants likely on the way.
We'll have more on the Puma soon, so be sure to subscribe to Ford Authority for the latest Ford Puma news and continuous Ford news coverage.