Suicide prevention has become a hot topic in recent years as many continue to struggle with mental health. One of the most important components of these campaigns is bringing awareness to the problem, helping others understand that they aren't alone in their struggles. And that's precisely why Ford, construction contractors Balfour Beatty, and the Lighthouse Construction Industry Charity are teaming up to create a new suicide prevention campaign dubbed "Make It Visible."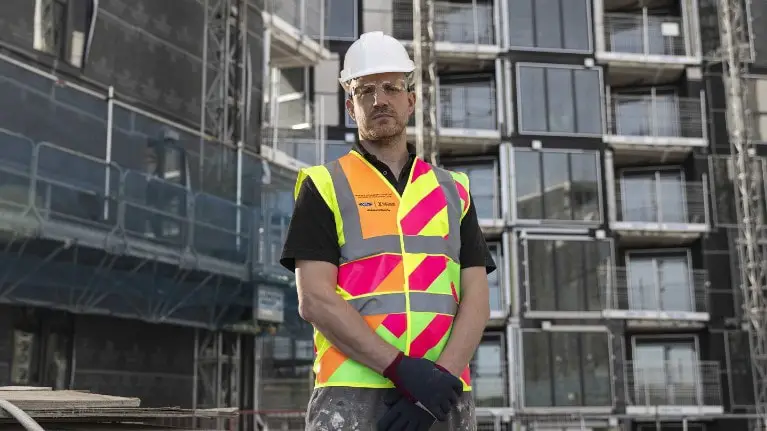 The campaign utilizes high-visibility safety vests for construction workers in the UK that are designed to grab people's attention and help direct them towards help if they need it. The combination of the construction industry and a suicide prevention campaign is especially poignant given the fact that the Office for National Statistics estimates that two construction workers are lost to suicide every day.
"This campaign is hugely important to Ford and highlights the importance of mental wellbeing alongside physical wellbeing on the construction site," said Mandy Dean, director, commercial vehicles, Ford of Britain. "As the UK's best-selling commercial vehicle brand, it is likely the majority of construction workers are Ford customers and operators, so we have a duty to support them."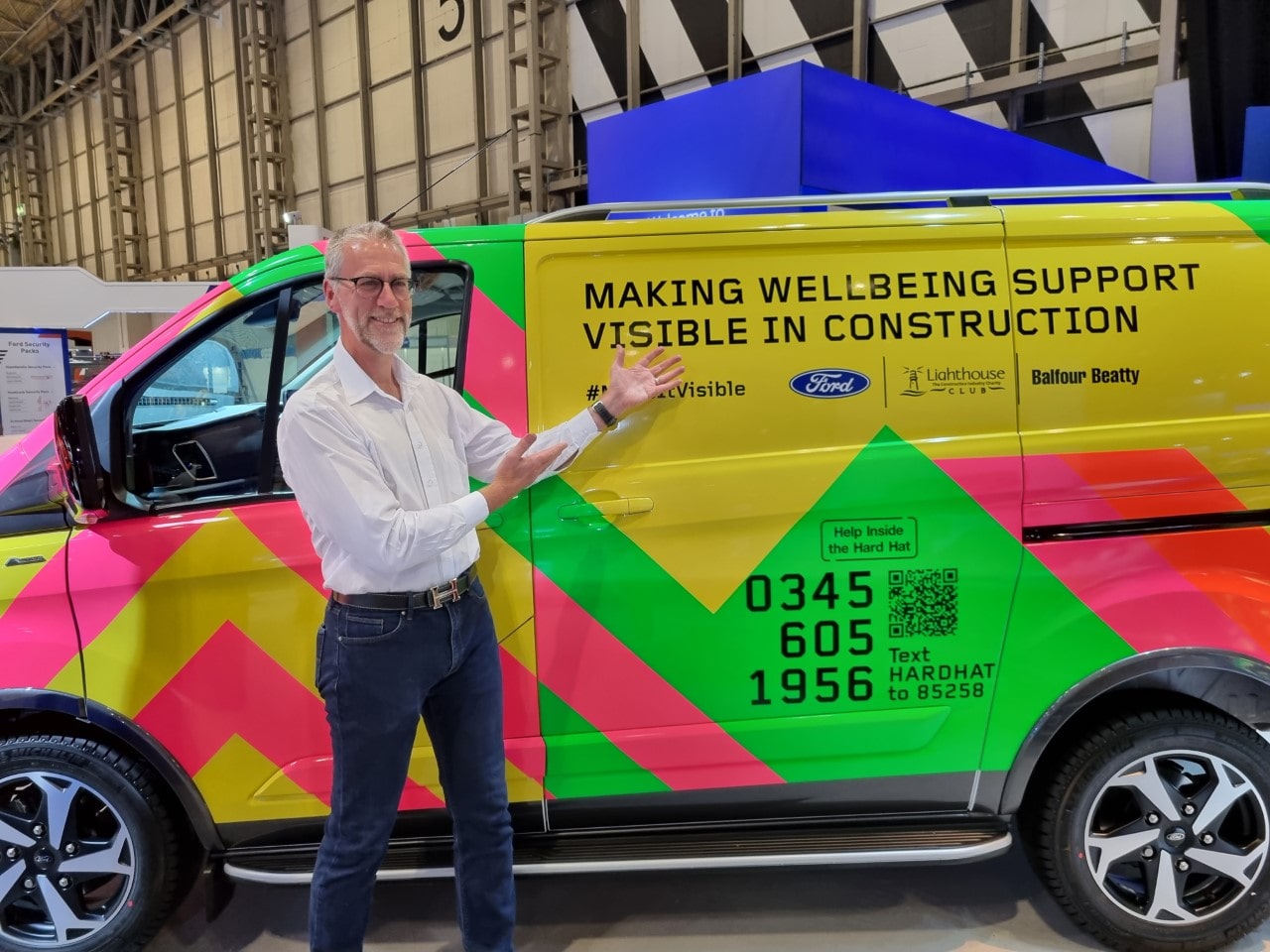 Ford currently accounts for around one-third of all new commercial vehicles sold in the UK, which gives it a viable reason to support such an important cause. The Make it Visible campaign follows the automaker's Time to Change launch "Elephant in the Transit" from 2018, which helped build awareness of male suicide and promoted the front seat of a vehicle as a safe space to talk.
Now, the Make It Visible campaign aims to provide counselors for construction workers who will visit job sites that contain posters directing troubled workers to places where they can meet with this counselors discretely. In addition to the posters and vests, a Transit Custom van – the UK's best-selling vehicle – in a matching livery will provide support on the ground as well.
"We are absolutely delighted to be partnering with Ford to deliver the 'Make it Visible' campaign," said Bill Hill, CEO of the Lighthouse Construction Industry Charity. "These highly distinguishable vans, will be visiting sites across the country to deliver visible support to the boots on the ground workforce. The vehicles are manned by the Lighthouse Club's On Site Team who are all Mental Health First Aiders will relatable experiences in the construction industry and I am convinced that this initiative will have a positive impact on workforce wellbeing and ultimately save lives."
We'll have more on this new campaign soon, so be sure and subscribe to Ford Authority for 24/7 Ford news coverage.