Back in February 2021, Ford Motor Company revealed that it had teamed up with video game maker Psyonix to create a video game version of the Ford F-150 dubbed the F-150 Rocket League Edition for the company's hit multiplayer title Rocket League. Based on the 2021 Ford F-150, the F-150 Rocket League features all of that truck's signature styling elements along with a few cool additions – like a rocket booster – and became available in-game just a couple of weeks later, while a real-life concept version of the digital pickup made an appearance at the Chicago Auto Show last June. As it turns out, however, there are five things about the video game pickup that some may not be aware of, as F-150 Rocket League designer Adam Riccobelli, explained to Ford Authority Executive Editor, Alex Luft, in a recent interview.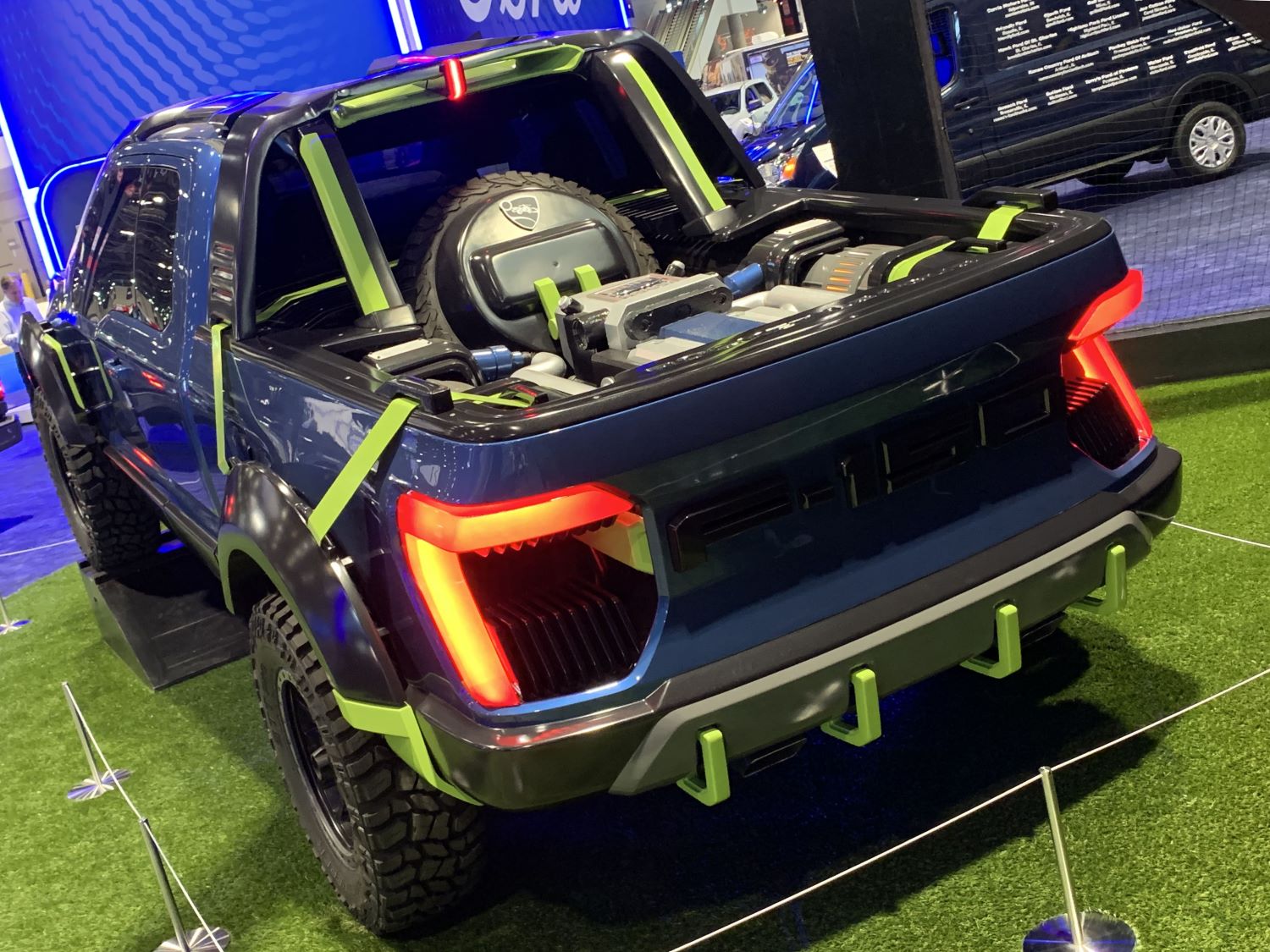 It's Made From A Hodgepodge Of F-150 Parts
"So the front was all about getting that width, so we got a dark wide graphic that has the bold 'Ford' across the front," Riccobelli said.
"Then you see that C-clamp headlamp daytime running light that's from our base truck. Then you have the widebody – this thing's wider than a Raptor and has Method wheels with 37-inch tires. Then we made the exoskeleton so it can bash into things like in the game."
It Was A Collaborative Effort
"We were put in a meeting and they kind of had their own proposal going and then we did our proposal," Riccobelli said of the development process for the digitized hauler. "Then we meshed the two together in a collaborative fashion just back and forth. I think we really captured the in-game elements."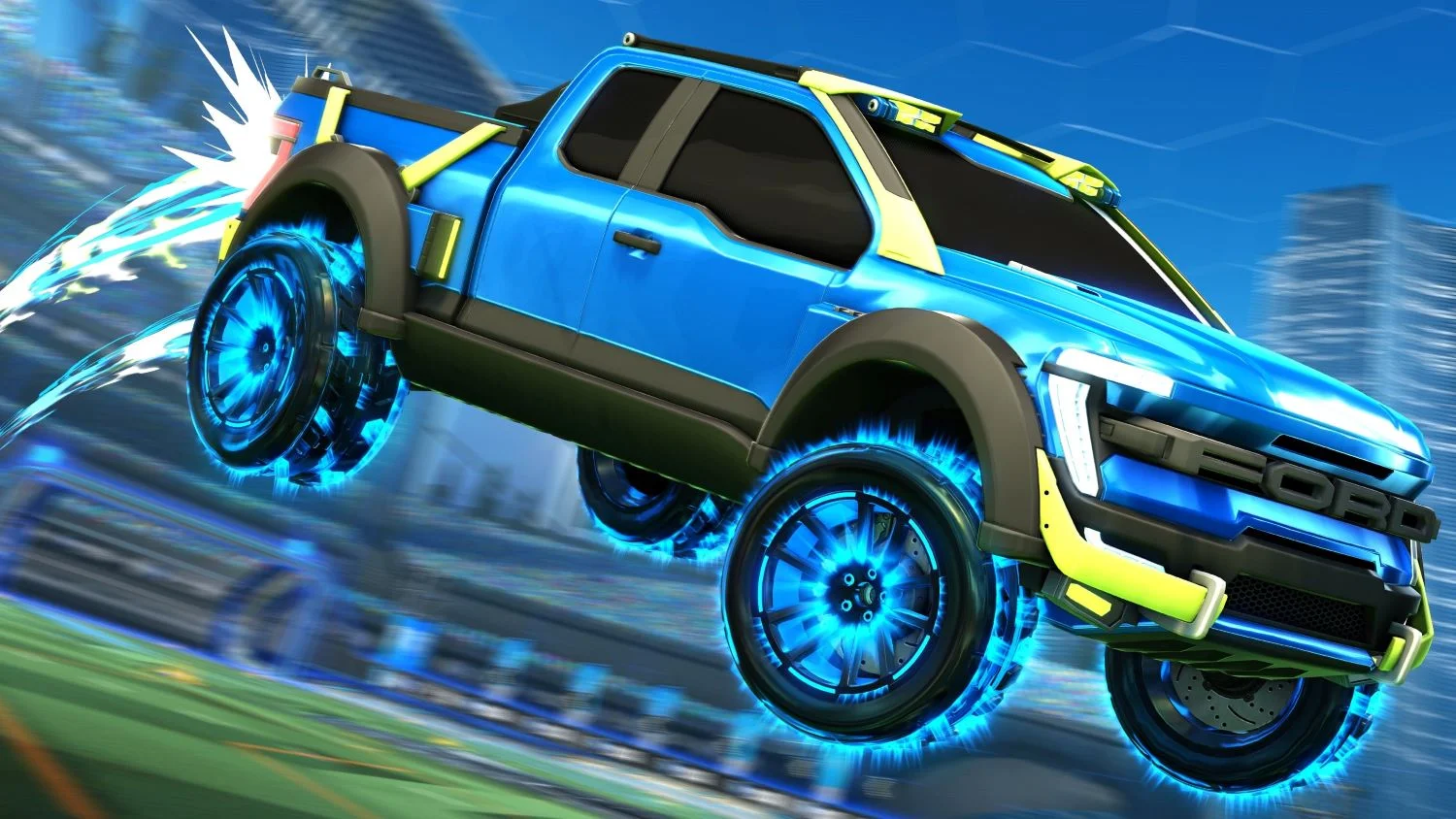 It's More Show Than Go
Riccobelli confirmed that the F-150 Rocket League is indeed a one-off, drivable vehicle, but noted that it isn't really easy to navigate on public roads since "it's so wide." However, that doesn't mean that it can't move on its own power. "It's a running truck and it's actually just a base truck we chopped up," Riccobelli noted.
It's More F-150 Than Raptor
There are some Raptor components on the F-150 Rocket League, as Riccobelli noted, including Fox shocks, as well as some features present on the front end and tailgate. It took around 15 weeks to put the concept together, but that begs the question – why didn't Rocket League simply start with a Raptor instead of a regular F-150? "When they were asking for a truck we figured we'd use America's best selling truck," said Sarah Brewer, Psyonix's gaming & influencer marketing manager. "The Raptor is more muscle, but we thought it'd be more fun this way."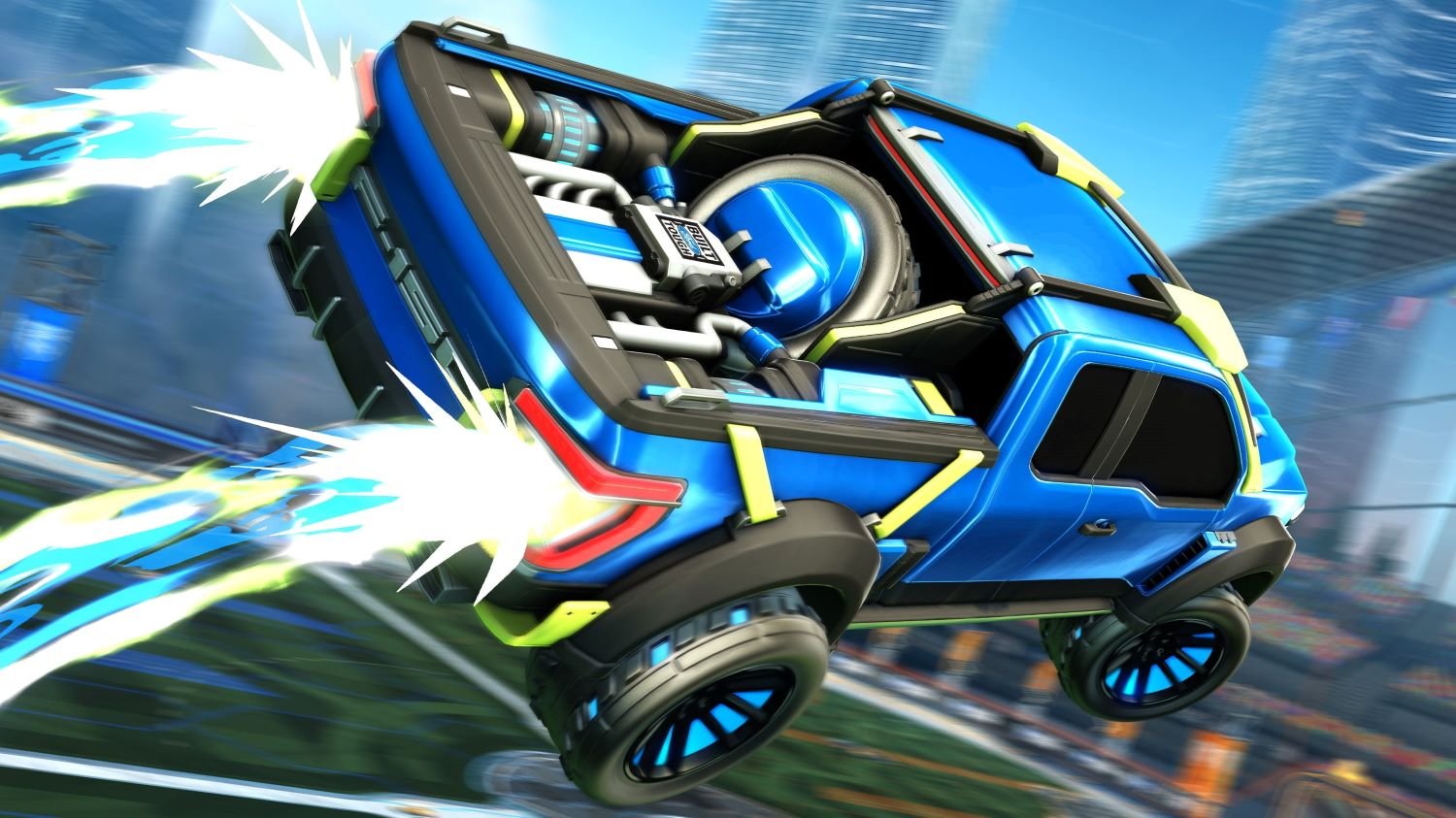 It Might Not The Only Ford To Join Rocket League
We already know this to be true, as both the Ford Mustang Mach-E and the Ford Mustang Shelby GT350R have since joined the F-150 in the Rocket League lineup. Whether or not those are the last Blue Oval models players will be able to utilize in the multiplayer game, well, that remains to be seen.
We'll have more on the F-150 soon, so be sure and subscribe to Ford Authority for the latest Ford F-Series news, Ford F-150 news, and ongoing Ford news coverage.