In recent years, Hot Wheels has launched a number of special Blue Oval collectibles, including a Ford Mustang Mach-E 1400 die-cast model, a Red Line Club 1962 Ford F-100, an RLC 1993 Ford Mustang Cobra R, and a Mustang Boss Hoss recreation. Now, the iconic company has also released a new 1963 Ford Econoline pickup tribute dubbed the Hot Wheels Hi-Po Hauler, which is also exclusively available to Red Line Club members.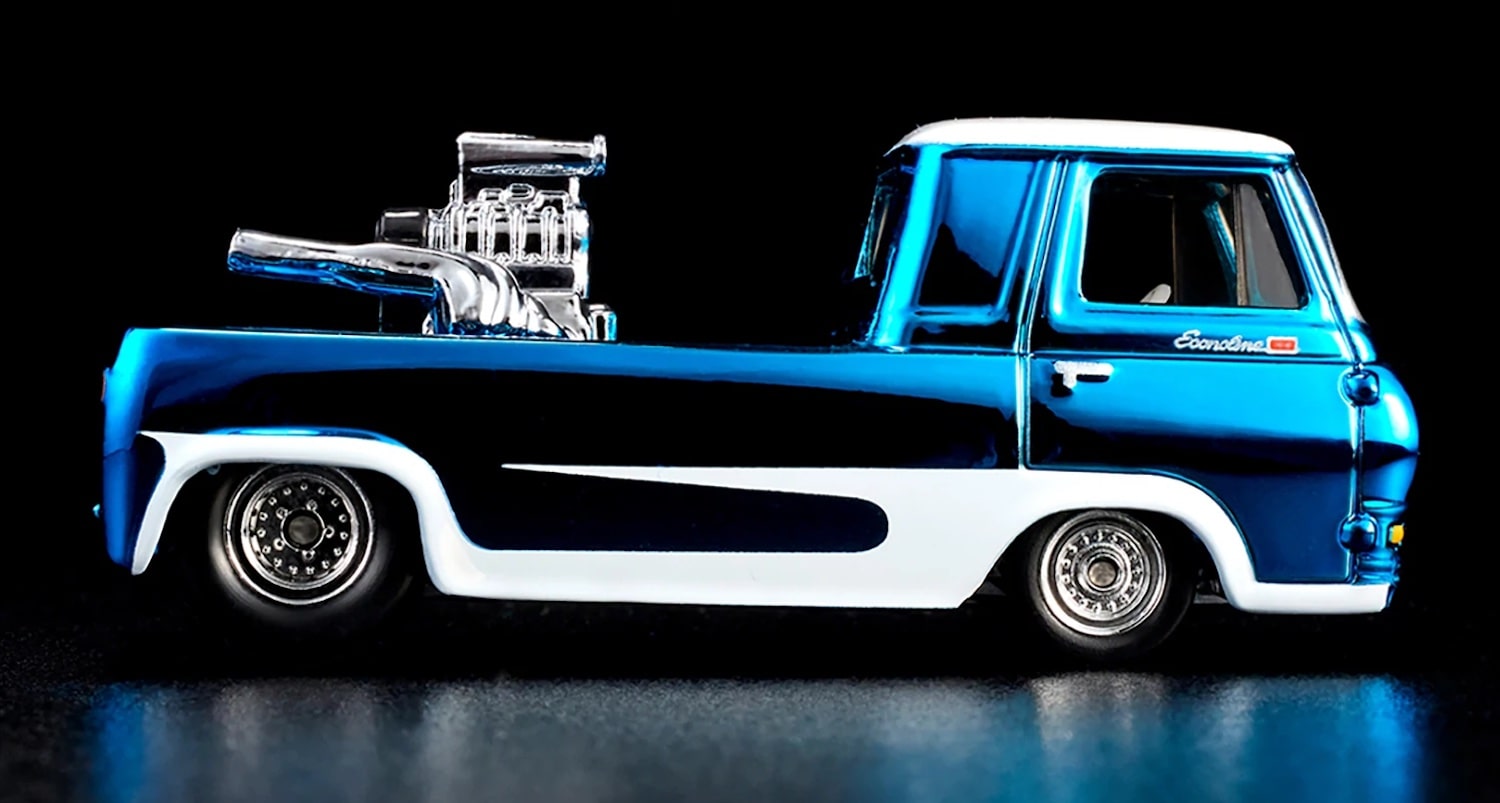 The 1963 Ford Econoline pickup is already an interesting vehicle on its own regard, essentially just a van turned into a pickup with its engine located underneath the cab. The odd-looking machine was a popular drag racer back in its time, or at the very least, an exhibition vehicle that was more than capable of standing on its rear bumper for the length of the entire drag strip.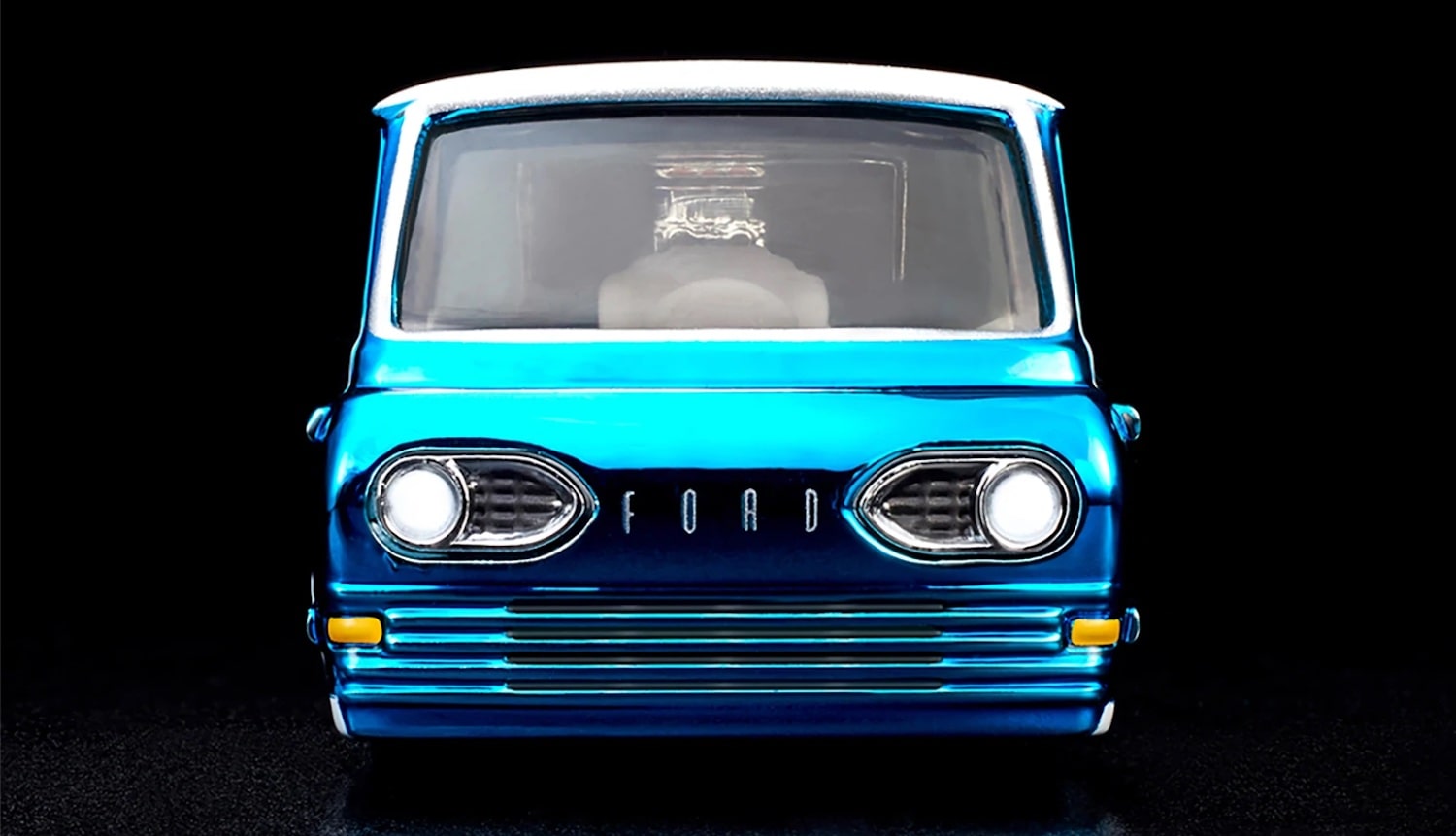 The Hot Wheels version of the Hi-Po Hauler Econoline pickup takes inspiration from a real-life example created back in 2016 in a collaboration between designer Brendon Vetuskey and Gas Monkey Garage. The smaller, die-cast version of that toy-inspired ride is quite the looker as well, thanks to its Spectraflame aqua paint with white scallops, Real Riders drag dish wheels, Goodyear tires, and a ground-hugging stance.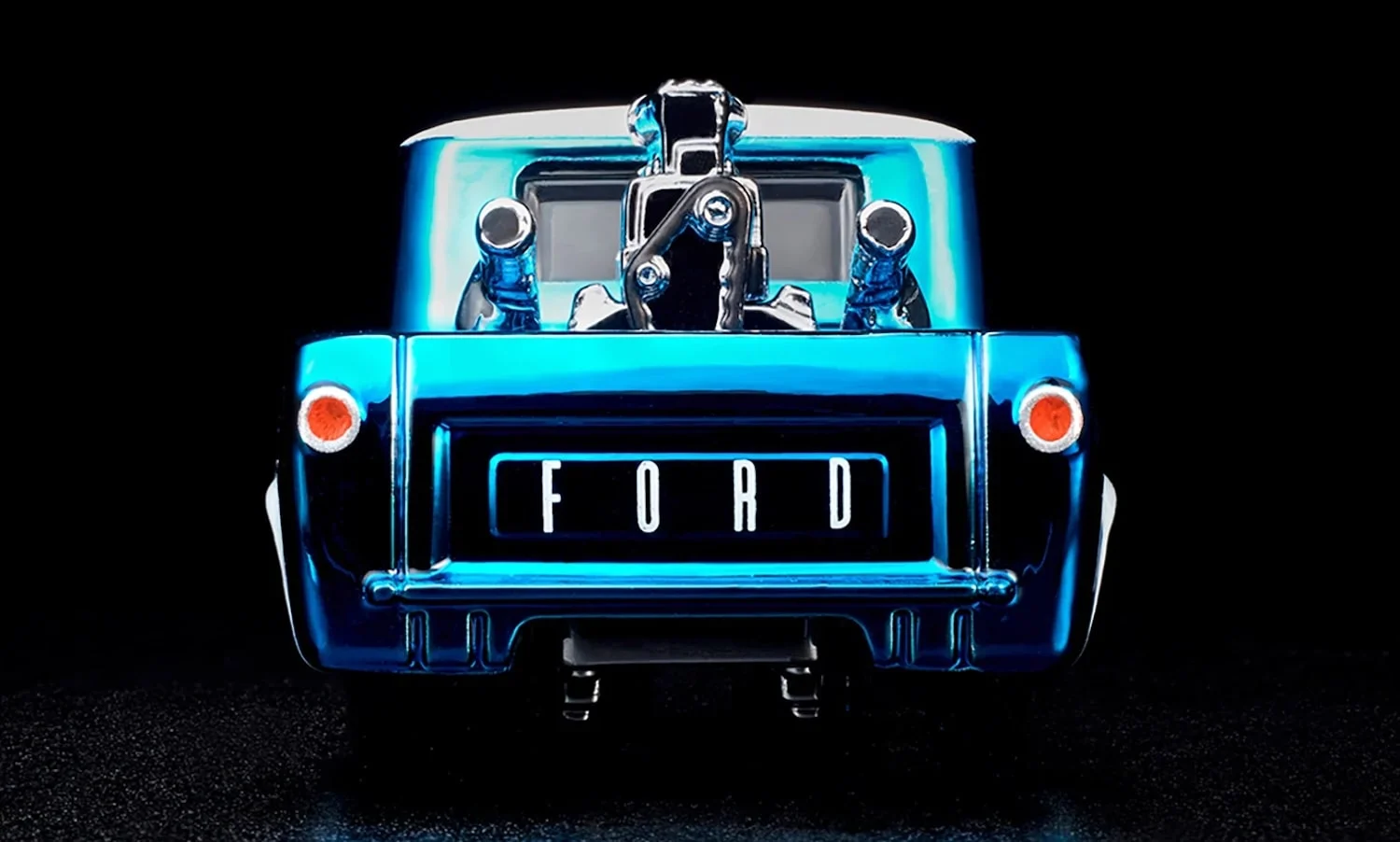 Inside the cab, the steering wheel has been moved to the center, while a wild-looking, chromed-out supercharged Ford V8 resides in the bed area, cranking out 750 horsepower (in real life, not die-cast form). The 1:64 scale masterpiece comes packaged on an illustrated RLC blister card and packed in a Kar Keepers clamshell case, with an individually numbered sticker to show off just how special it really is.
The Hi-Po Hauler costs $25 and will be available on May 17th, 2022 at 9 am Pacific Time until it's sold out. Red Line Club members are limited to two examples of this cool pickup each, or 10 per household, if it contains multiple members.
We'll have more cool Ford-related collectibles like this to share soon, so be sure and subscribe to Ford Authorityfor more Ford E-Series news and 24/7 Ford news coverage.