The fifth-generation Ford Bronco was discontinued following the 1996 model year, bringing an end to a 30-year production run – at least temporarily. The all-new sixth generation Bronco launched for the 2021 model year, reviving the iconic model, but there was one very cool SUV that wore that name prior to that – the 2004 Ford Bronco Concept, which came along a few years after a 2001 Bronco research model. The 2004 Ford Bronco Concept went on to star in the movie "Rampage" a few years ago, but after perusing the recently-launched Ford Heritage Vault online, we discovered some pretty interesting information about this unique concept.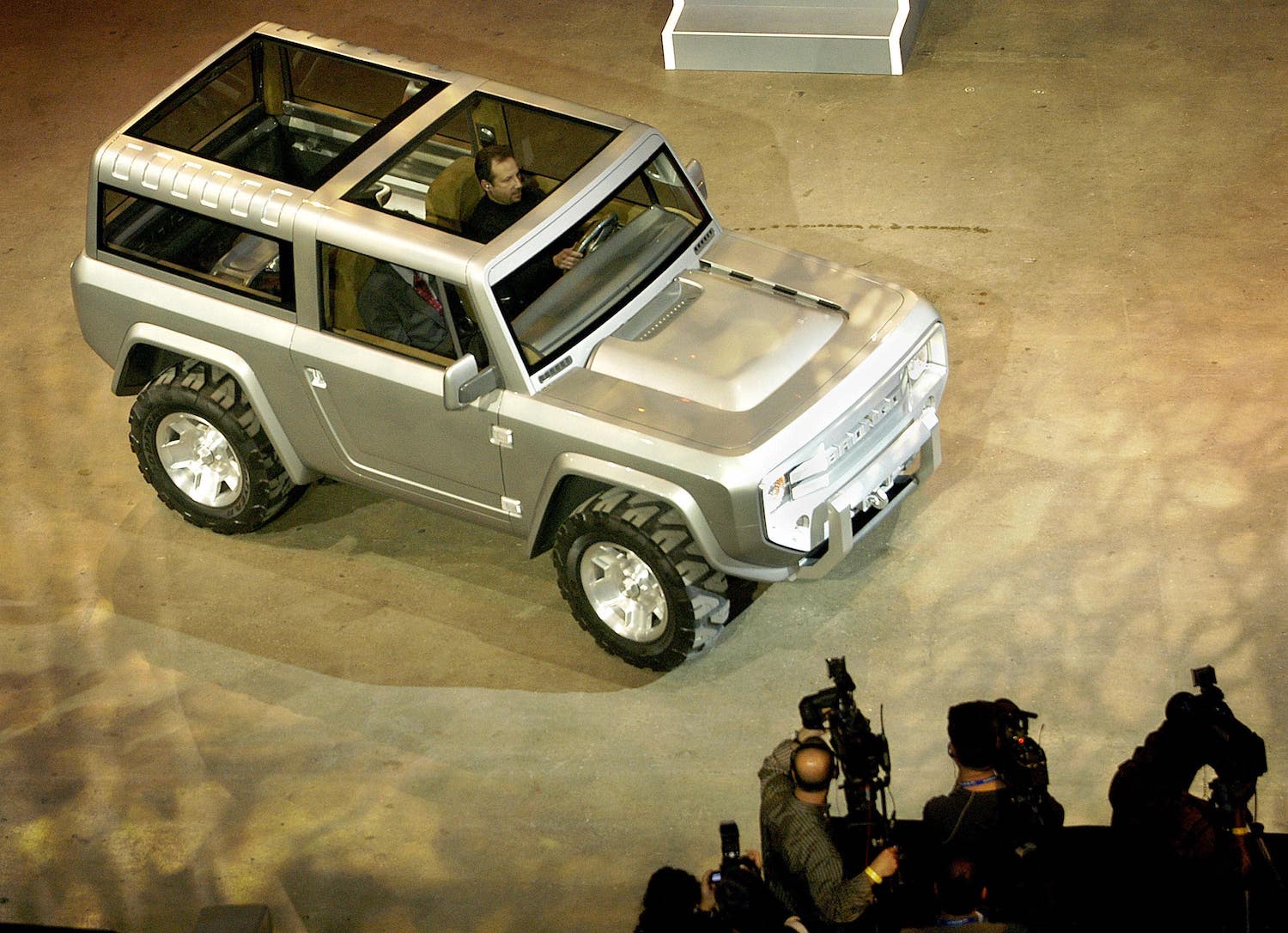 At it turns out, the 2004 Bronco Concept was powered by a 2.0L intercooled turbo-diesel engine, which was mated to the automaker's six-speed dual-clutch PowerShift transmission. Ford still uses dual-clutch gearboxes in some of its vehicles today – including the Ford Mustang Shelby GT500, Ford Fiesta, and Puma hybrid, but its inclusion here is still fairly unusual for a dedicated off-road vehicle, for certain.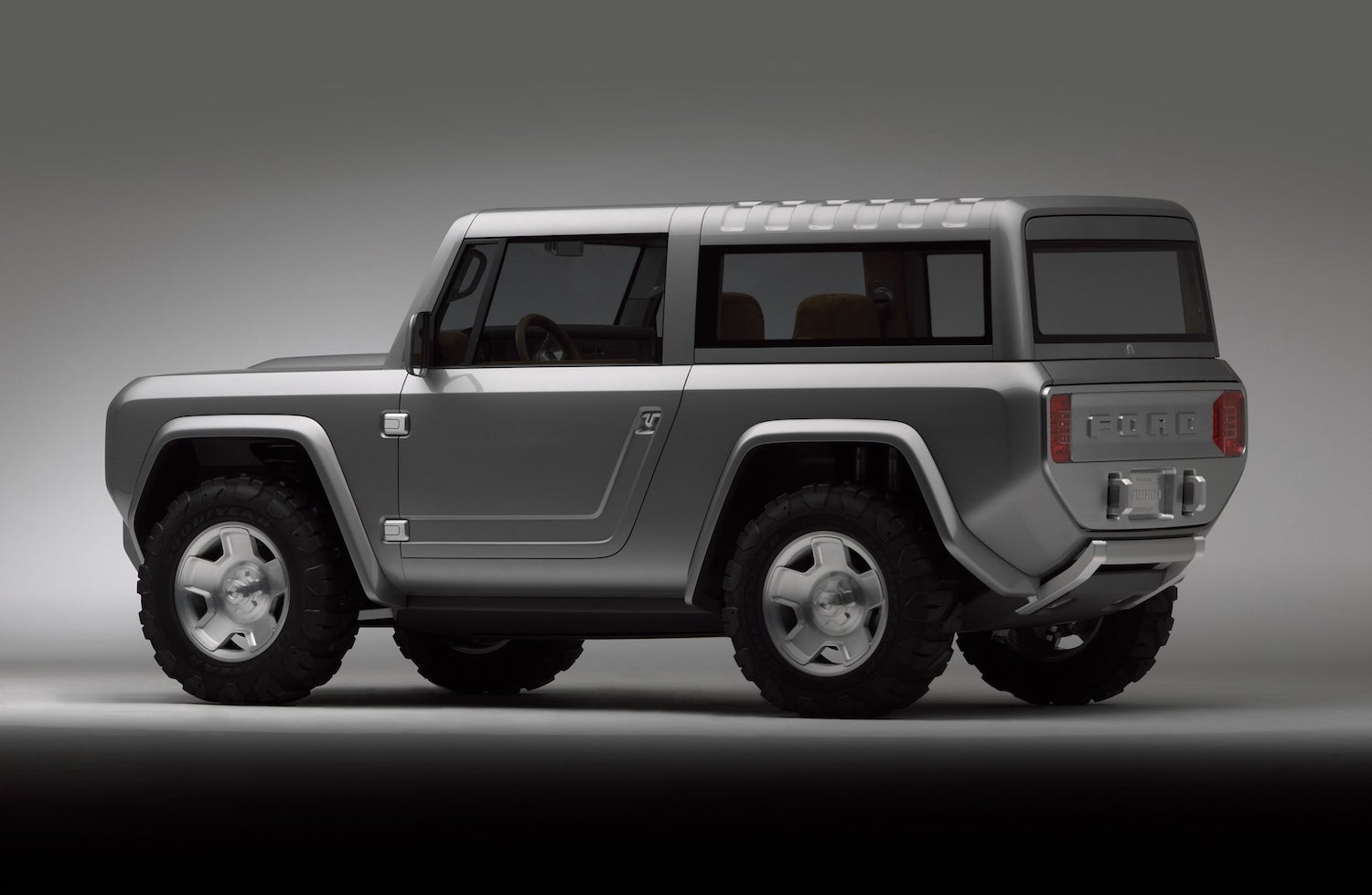 If all of that isn't enough, Ford also gave the 2004 Bronco Concept a shot of nitrous for a "burst of power at your fingertips," according to Graham Hoare, director, Powertrain Advanced and Research Engineering. That power flows to all four wheels via an intelligent four-wheel drive system to boot.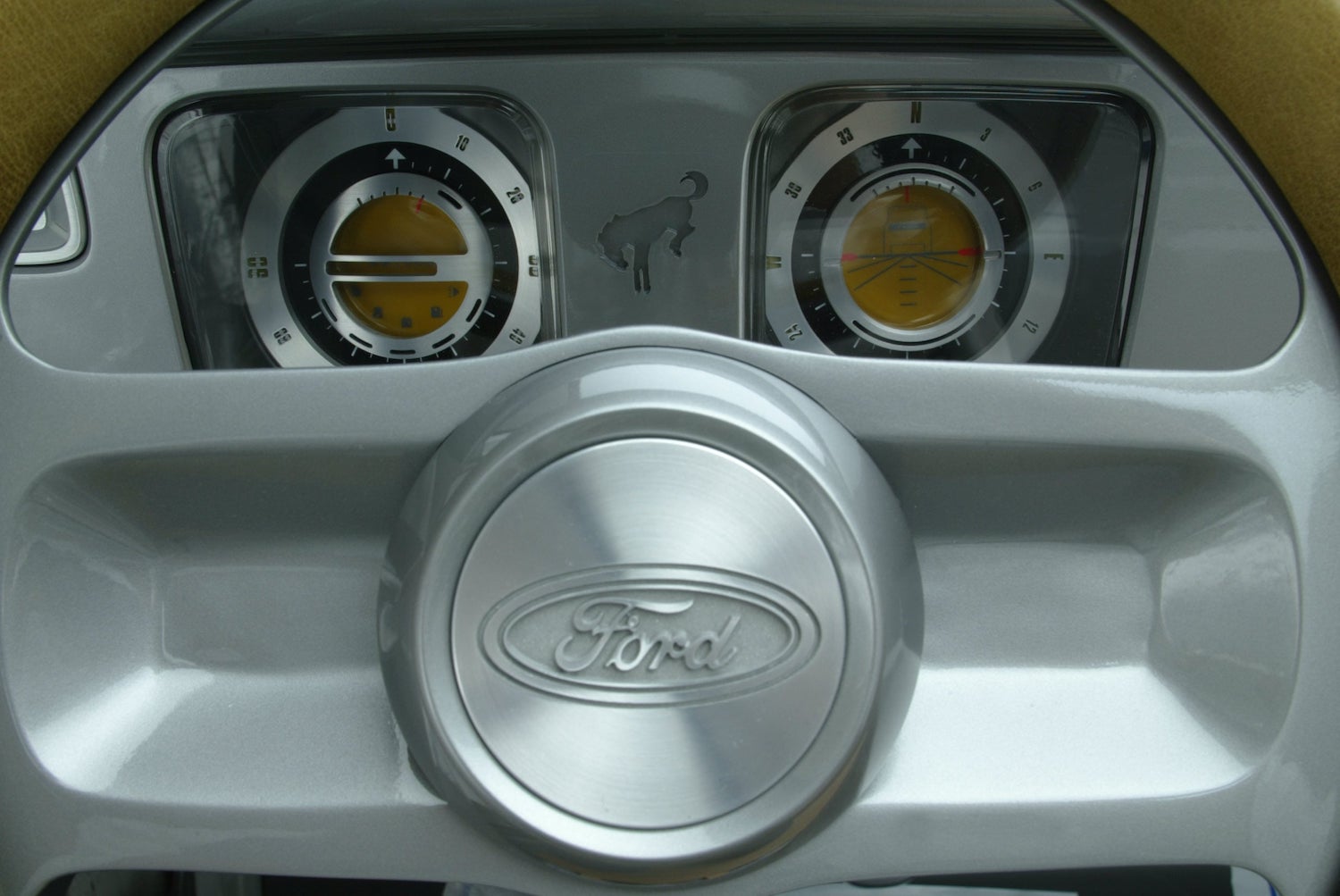 In many ways, this particular concept foreshadowed much of the sixth-generation Bronco's styling on the outside, with those signature round LED headlights and boxy lines, as well as a swing-open tailgate, though the interior design was far more retro in appearance. The concept rolls on a set of LT265/70R18 Goodyear all-terrain tires wrapped around 18-inch six-spoke aluminum wheels, a rugged addition for a rugged machine.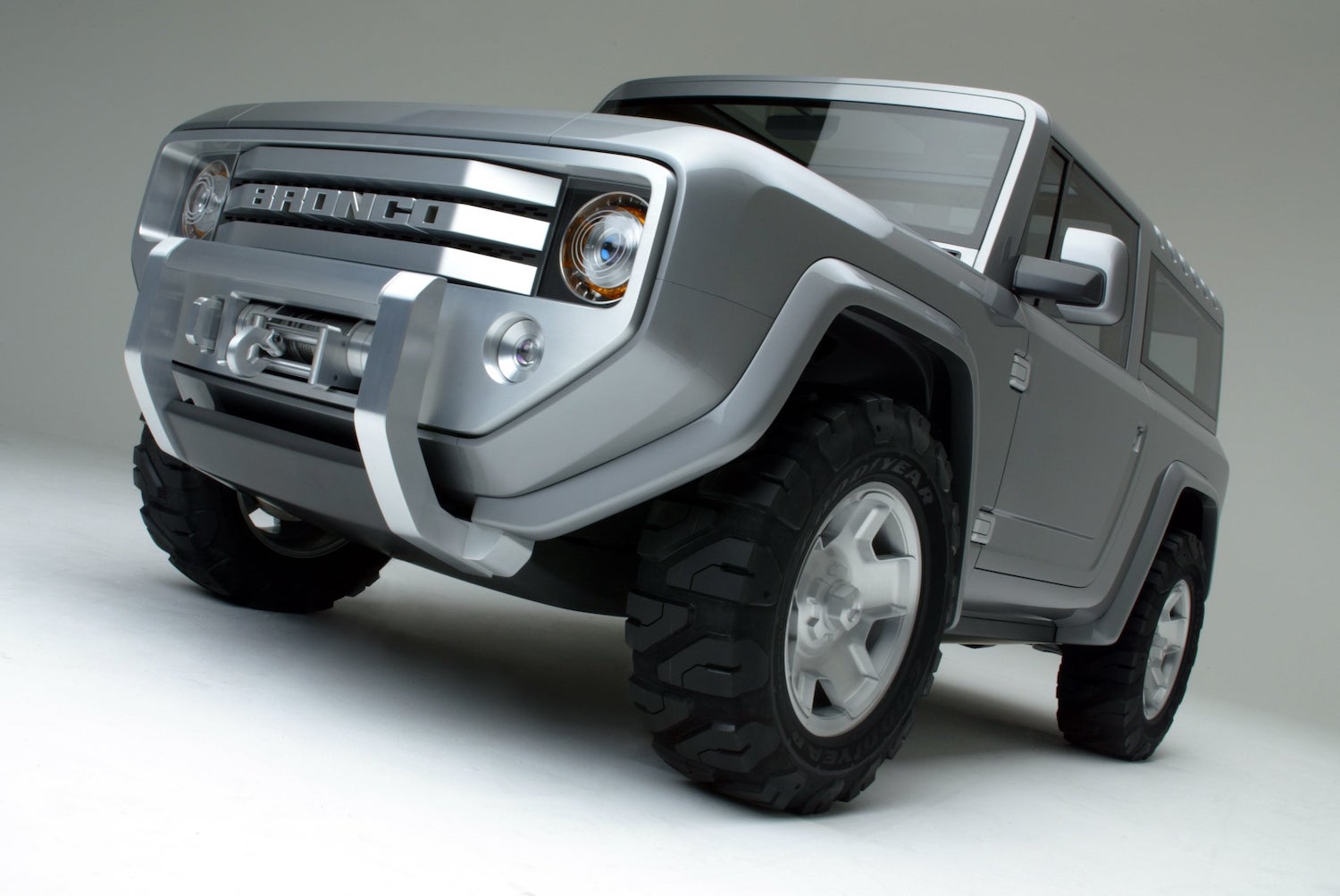 Alas, the Bronco did finally return quite a few years after this concept debuted, but it did so without a diesel powerplant or dual-clutch transmission. Regardless, it's cool to wonder what could have been, and Ford's Heritage Vault gives us a little sneak peek at this alternative piece of history.
We'll have more on the Bronco soon, so be sure and subscribe to Ford Authority for more Ford Bronco news and around-the-clock Ford news coverage.