When costly repairs are needed, vehicle owners are often faced with a tough situation: to stick with OEM parts, or find more affordable aftermarket parts For the veteran technician behind the FordTechMakuloco channel on YouTube, there is debate over which parts are superior. He recommends always using genuine Motorcraft parts when repairing a Ford product. As Ford Authority recently detailed, he outlined why the Ford 5.4L V8 Triton engine should only take OEM spark plugs, and in his latest video, he made an argument for Motorcraft parts once again with the help of an ailing 2010 Ford F-150.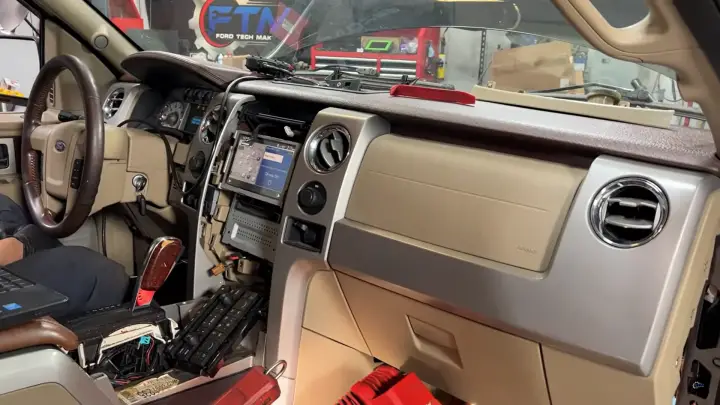 The owner of the F-150 stated that the truck's air conditioning system was inoperable. The veteran technician tore into the pickup to diagnose the problem and discovered that the customer had already attempted a fix by splicing in an aftermarket blower motor speed controller. "This right here is a perfect example of why I never use aftermarket parts," said the tech. "Especially, I never use aftermarket parts when it comes to electronics."
The problem with the aftermarket blower motor speed controller – "and really anything," he added – is that it causes more problems than the truck originally presented with. The blower motor was slow to respond thanks to the aftermarket speed controller. He noted that the controller was interfering with the control head, and was blocking the AC request from being sent to the pickup's ECM, preventing the system from reaching operating pressure.
Once the aftermarket part was disconnected and a genuine Ford part installed, the AC responded as intended, triggering the compressor and building sufficient pressure within the system. "Unbelievable what these aftermarket electronics do," the tech said. "This is why you don't play around."
We'll have more on the Ford F-150 soon, so sure and subscribe to Ford Authority for the latest Ford F-Series news, Ford F-150 news, and continuous Ford news coverage.