The 2021 Ford Ranger Tremor is a midsize truck with a lot of off-road bite. Two of the most common questions that we've received about the Ranger Tremor are how it performs during normal highway driving, and how fuel efficient it is. Ford Authority executive editor, Alex Luft, recently had the opportunity to spend some time with the Ranger Tremor, putting it through its paces so we could let you know the answers to those questions.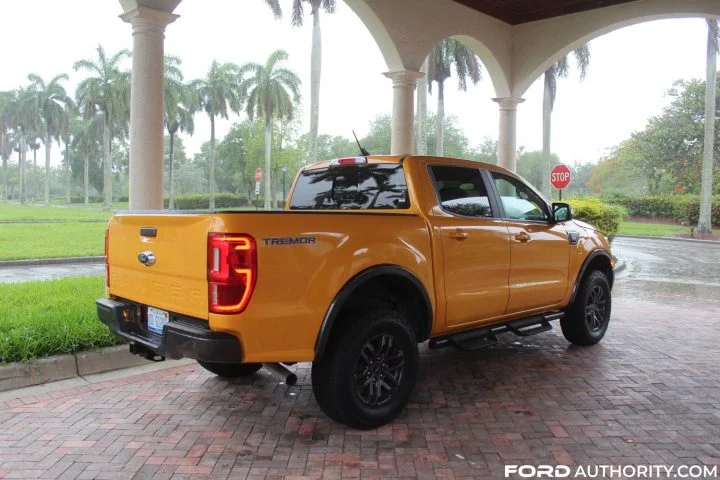 It's easy to set a negative expectation for a truck with an off-road suspension and knobby tires on the highway, but the 2021 Ford Ranger Tremor is a pleasant surprise. Instead of a bouncy ride with a lot of road noise, it drives shockingly well and the tires whisper against the pavement without the growl that might be expected of off-road tires. In fact, Luft says he thinks the Ranger Tremor is the best-driving Ranger, citing its unique Fox dampers with external reservoirs at the rear, which work in conjunction with the modified rear leaf springs.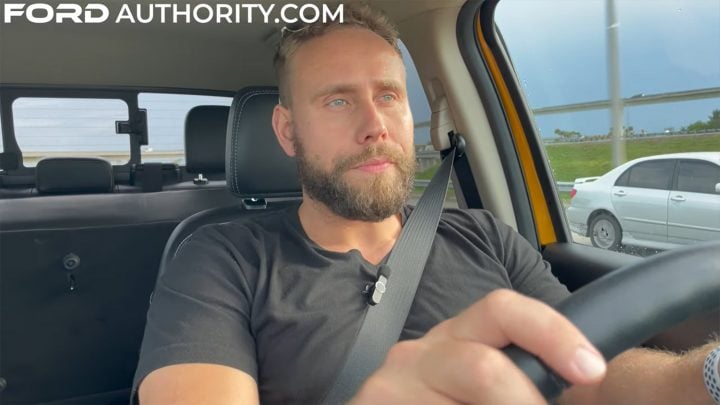 Along with a quiet, comfortable, composed ride, the fuel economy isn't too shabby either. Again, it's easy to think that the knobby tires and higher ride height would negatively impact fuel efficiency, but that's really not the case. Luft urged our 2021 Ford Ranger Tremor up to 70 miles per hour and set the cruise control for 10 minutes to get an idea for the numbers. As the RPMs held at approximately 2,100 at the 70 mph mark via the 10-speed automatic transmission, the onboard fuel economy display reported an average of just under 28 miles per gallon.
Check out Luft's highway test drive of the Ranger Tremor below.
As a reminder, the 2021 Ford Ranger Tremor is motivated by the Ford 2.3L I4 EcoBoost engine, rated at 270 horsepower and 310 pound-feet of torque. The model we tested is the range-topping Lariat trim with the aforementioned Tremor package, and has an MSRP of $47,955. It's certainly a very capable truck, and one that shouldn't be overlooked for those in the market for an off-road-ready midsize truck that's very usable as a daily driver.
Subscribe to Ford Authority for the latest Ford Ranger news and ongoing Ford news coverage.