Ford's recent products have received high praise from the automotive press, with various outlets lauding the 2021 Ford F-150 Tremor, 2022 Ford Maverick, among others. Fortunately, it seems the 2022 Ford Bronco Everglades is no exception. Various publications recently had the opportunity to get behind the wheel and test out the off-road oriented SUV for themselves, and much like the consensus for the Bronco Raptor, the Bronco Everglades appears to be an excellent vehicle.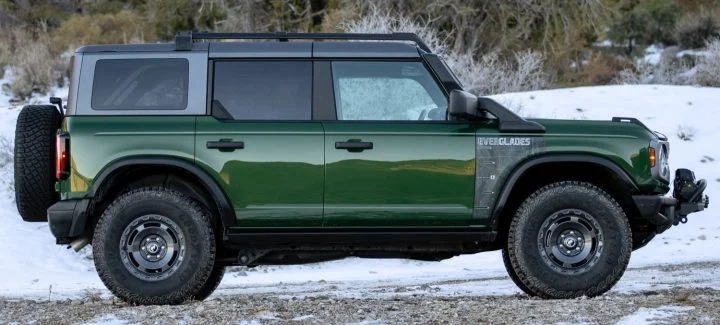 Frank Markus of MotorTrend praised the 2022 Ford Bronco Everglades for the efficiency with which it crossed a series of muddy terrain and "water features," especially with GOAT mode activated. "Submerged rocks occasionally sounded off on the underbody armor and skid plates," Markus wrote, "but we mostly enjoyed listening to the gurgling of water against the floorboards." He and a team of Ford engineers brought the Bronco Everglades across a challenging obstacle known as The Steps at Marble Head, a challenge that the SUV tackled without breaking a sweat. They even used a second Bronco to haul it up a particularly steep embankment, thanks to its tough winch with synthetic line.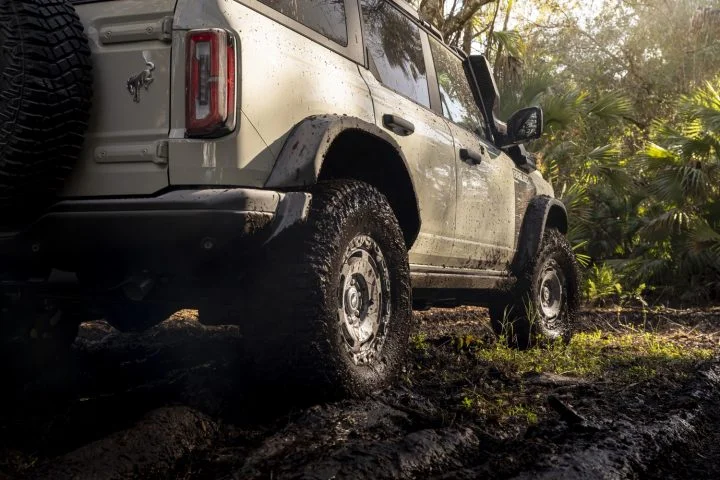 Tyler Duffy of Gear Patrol shared similar sentiments, cheekily referring to the Ford Bronco Everglades as "the Florida Man" of the Bronco lineup. "The Bronco [Everglades] is a beast that can clamber over, through and around just almost any terrain," he wrote. "It's surprisingly agile in tight spaces. And it's intuitive and easy to use," he added, referencing the Bronco's Mud/Ruts mode, which automatically engages 4-high and locks the rear differential.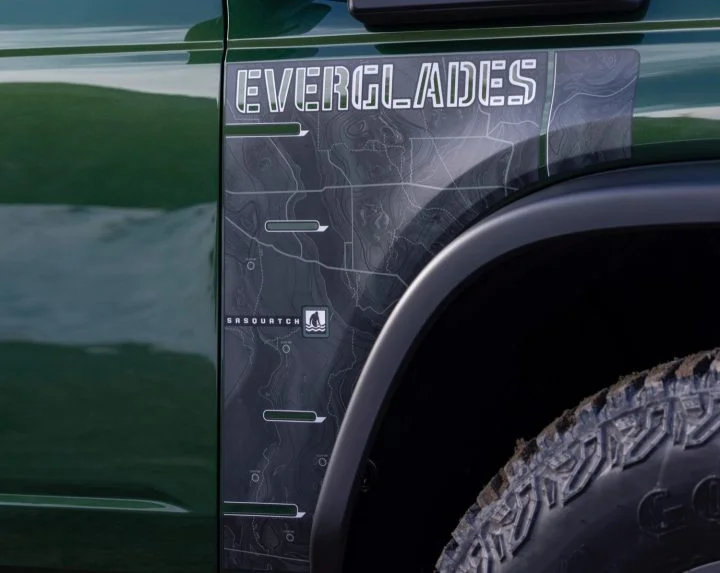 Car and Driver journalist Eric Stafford said that he appreciated the off-road-ready features installed on the 2022 Ford Bronco Everglades, but noted that its "speed on the muddiest, wettest trails stayed mostly in the single digits." He added that it made good use of its 300 horsepower and 325 pound-feet of torque, provided by the turbocharged Ford 2.3L I4 EcoBoost engine. "The Everglades encourages fearless off-roading," Stafford concluded.
We'll have more on the new Bronco Everglades soon, so subscribe to Ford Authority for the latest Ford Bronco news, Ford Bronco Everglades news, and continuous Ford news coverage.