The Blue Oval's recently launched new models have been showered with considerable praise, a lineup that includes the sixth-generation Ford Bronco SUV, the all-new Ford Maverick pickup, Ford Mustang Mach-E GT EV crossover, and the off-road focused Ford F-150 Tremor. We've been waiting patiently for the first reviews of the 2022 Ford Bronco Raptor – which was developed under the project name "Warthog" – to emerge as well, and that happened this morning as first impressions of the high-performance off-roader have surfaced following a sneak peek at that model's exhaust note, as well as the reveal of its power and fuel economy figures. Now, those reviews are in, and they're pretty glowing, to say that least.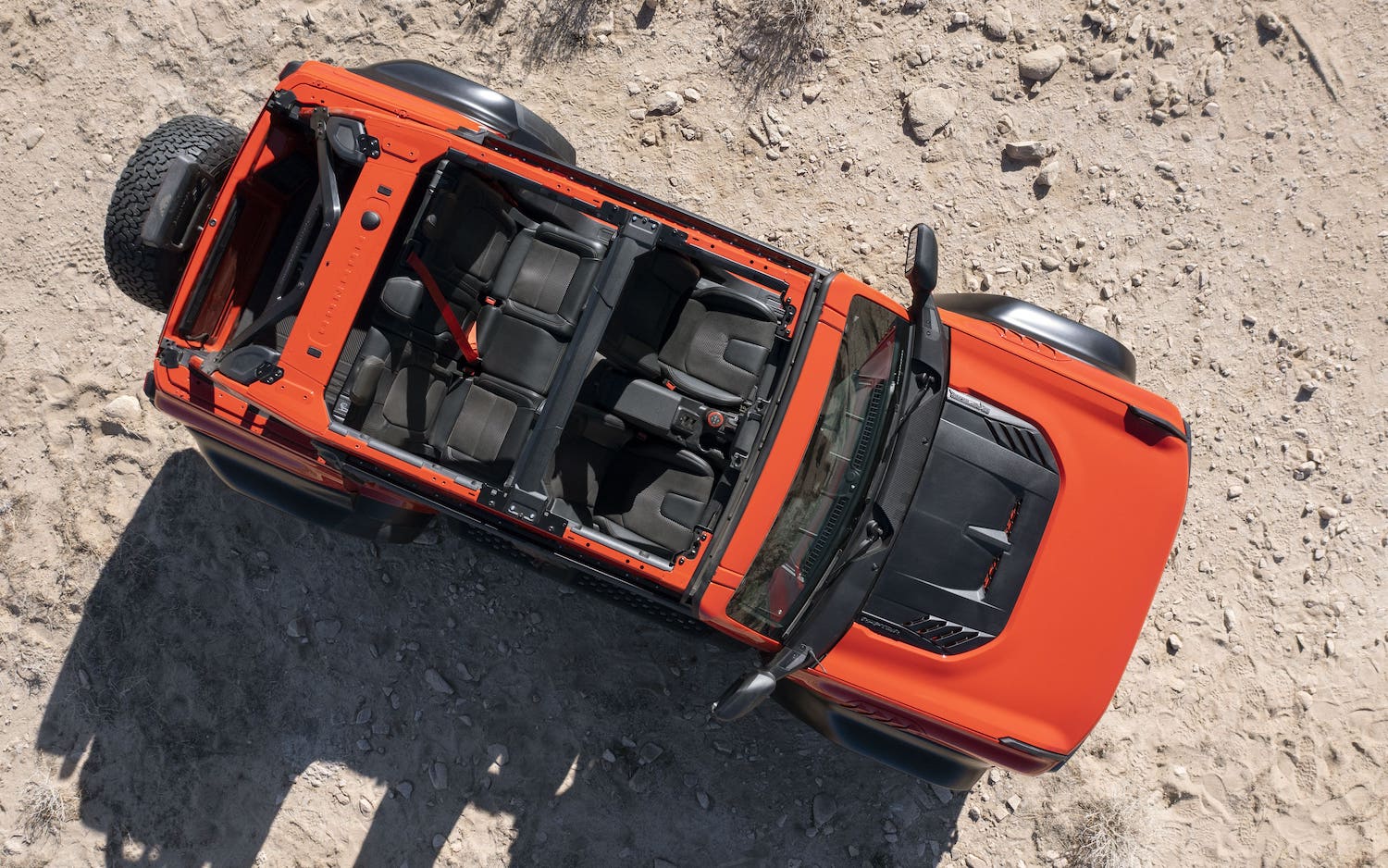 Caleb Jacobs of The Drive notes that the 2022 Ford Bronco Raptor is indeed pretty extreme to look at, but luckily, it backs up those polarizing looks (and massive fender flares) with its performance off the pavement.
"I'm left with no question that the Bronco Raptor is as capable as Ford makes it out to be," Jacobs said. "The limiting factor, unless you're a seriously seasoned and professional driver, is likely going to be you. That's the case with so many performance vehicles today, though it hadn't been true of the Bronco until this variant came to life – it's really that good. The Bronco Raptor, in all its brashness, is a good truck that earns its right to look the way it does. If you don't believe me, drive it in its element. Once you've done that, I think we'll see eye to eye."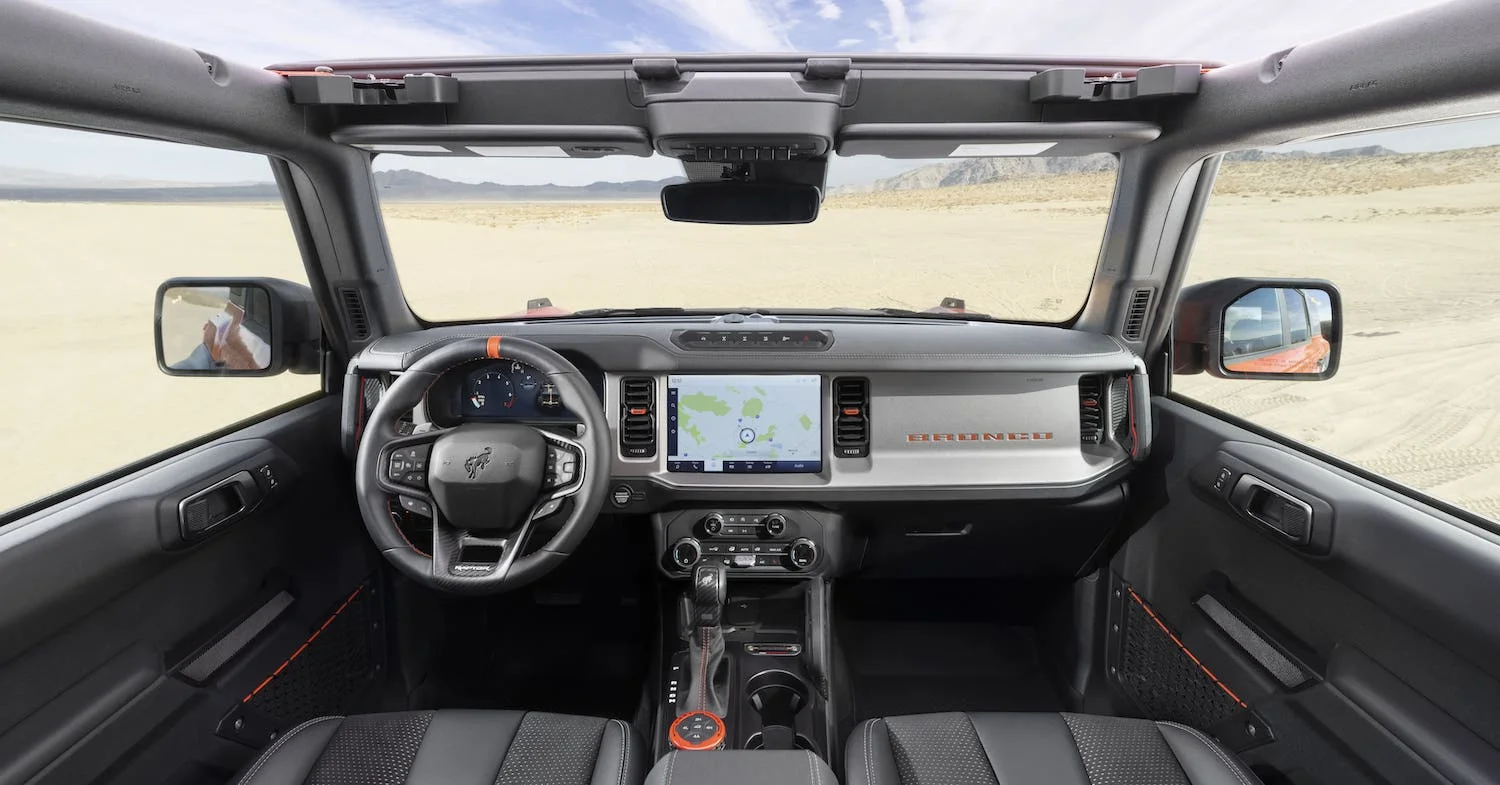 Jose Rodriguez Jr. of Jalopnik shares those sentiments after a romp in the off-road SUV both on and off the pavement, where the Bronco Raptor performed equally well, it seems.
"The Ford Bronco Raptor can corner, tackle trails, and rock-crawl with the best of them," Rodriguez Jr. said. "It'll still run circles over sand at high speeds and will stop just as fast without getting all squirrely. It now tows more, and will cruise comfortably on the highway on 37-inch all-terrain tires. Ford claims it wanted to make a sports car for off-roading. Now, I consider myself immune to carmaker platitudes, but I couldn't shake that image. Imagine a Bronco Raptor and Mustang GT500 side by side. The two horses are basically a dyad expressing a similar – if not the same – idea. And they both do it with suspension upgrades, a stiffer chassis and a stronger engine. Two sports cars, for two different sports."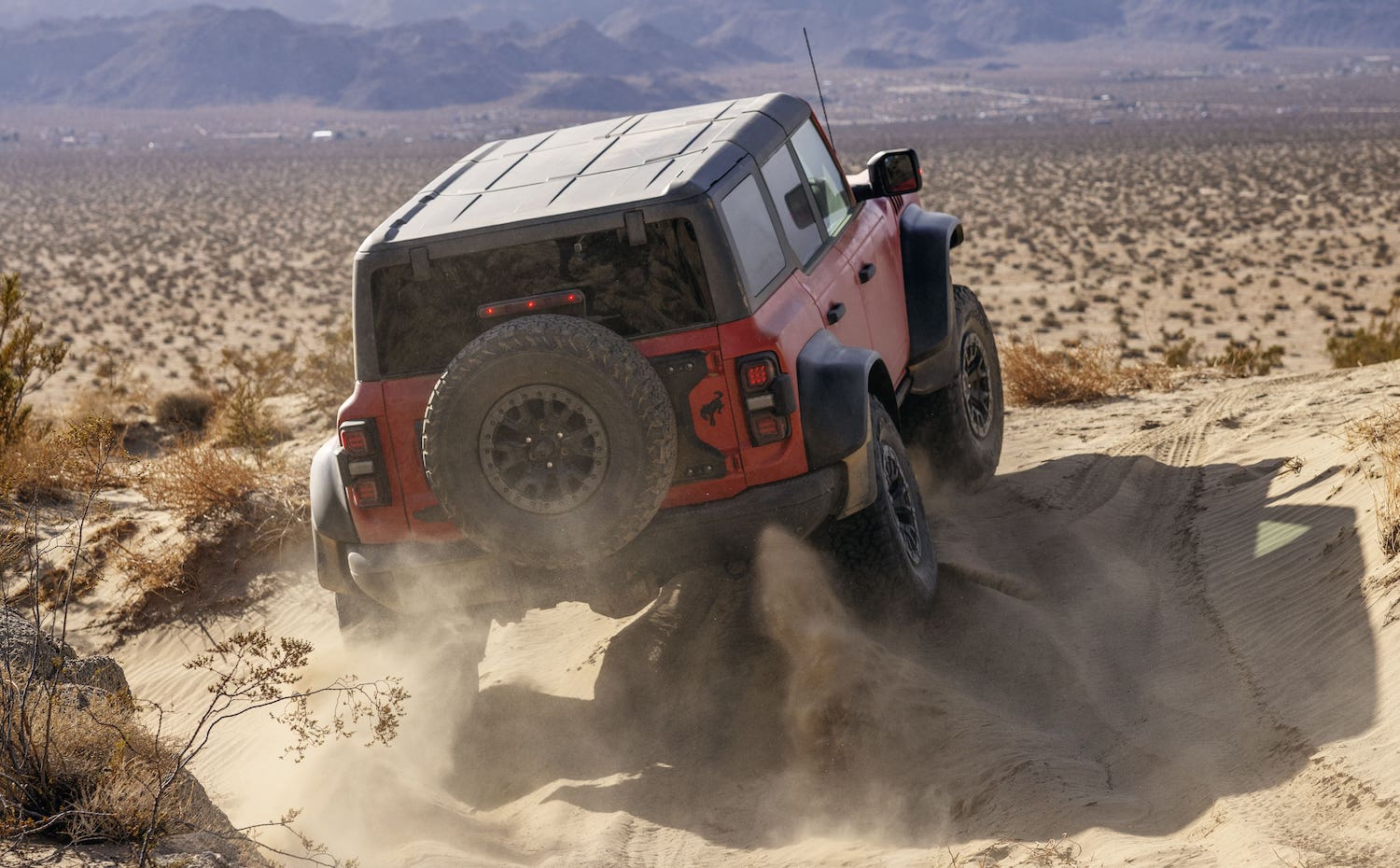 Finally, we have David Beard of Car and Driver, who confirms that the 2022 Ford Bronco Raptor "lives up to the hype" as what he calls "the most capable production off-roader ever built." High praise, indeed.
"So yes, the ultimate Bronco is predictably hyperbolic," Beard said. "Except under the hood, where that 3.0-liter V-6 feels like the only place where Ford pulled a punch – what, the F-150 Raptor's 3.5-liter wouldn't fit? But just as the Wildtrak wasn't the final word on Bronco performance, we suspect that the Raptor might not be either. With the F-150 Raptor R on the horizon and Jeep selling a 470-hp Wrangler, it stands to reason the Bronco has room for at least one more upgrade. In the meantime, the Bronco Raptor holds the title as the baddest Bronco ever built."
We'll have more on the Bronco Raptor soon, so be sure and subscribe to Ford Authority for more Ford Bronco news and ongoing Ford news coverage.