With deliveries and sales of the 2022 Ford F-150 Lightning underway, many owners will undoubtedly looking to complement the many cool features present on the EV pickup – including vehicle-to-vehicle charging – with some modifications. Luckily for them, many of the existing aftermarket parts for the ICE Ford F-150 will also work on the EV version, and that includes ReadyLift's two-inch leveling kit, which Town & Country Ford recently installed on this 2022 Ford F-150 Lightning Lariat with the standard range battery.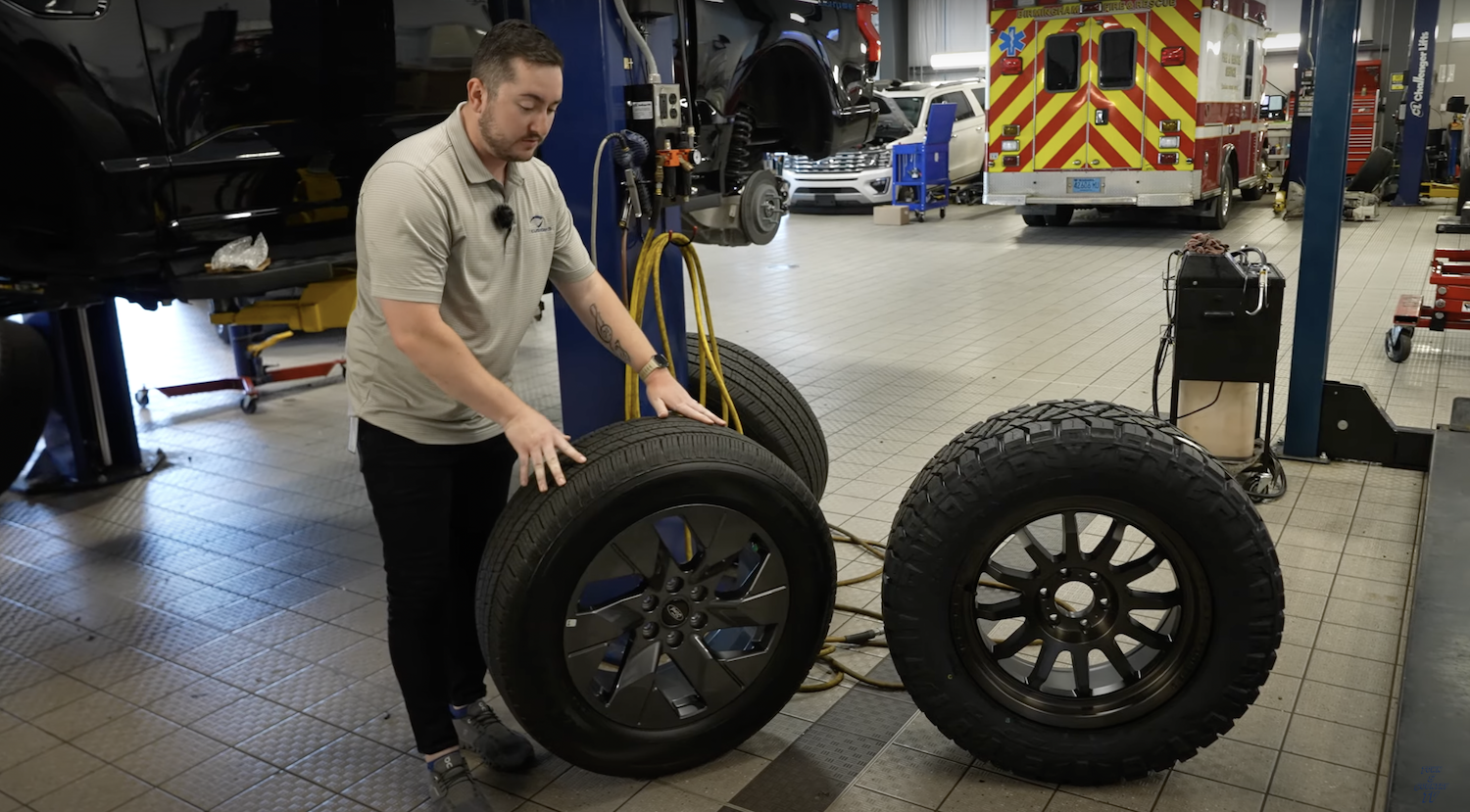 Leveling and lift kits are some of the most popular upgrades truck owners perform on their pickups, so it makes perfect sense that T&C would want test out this combination – which also includes new Black Rhino wheels and 34-inch Nitto Ridge Grappler tires for added effect. The end result certainly looks good, but as is the case with both ICE vehicles and EVs like the Ford Mustang Mach-E, it's inevitable that efficiency will also decrease as a result of these modifications.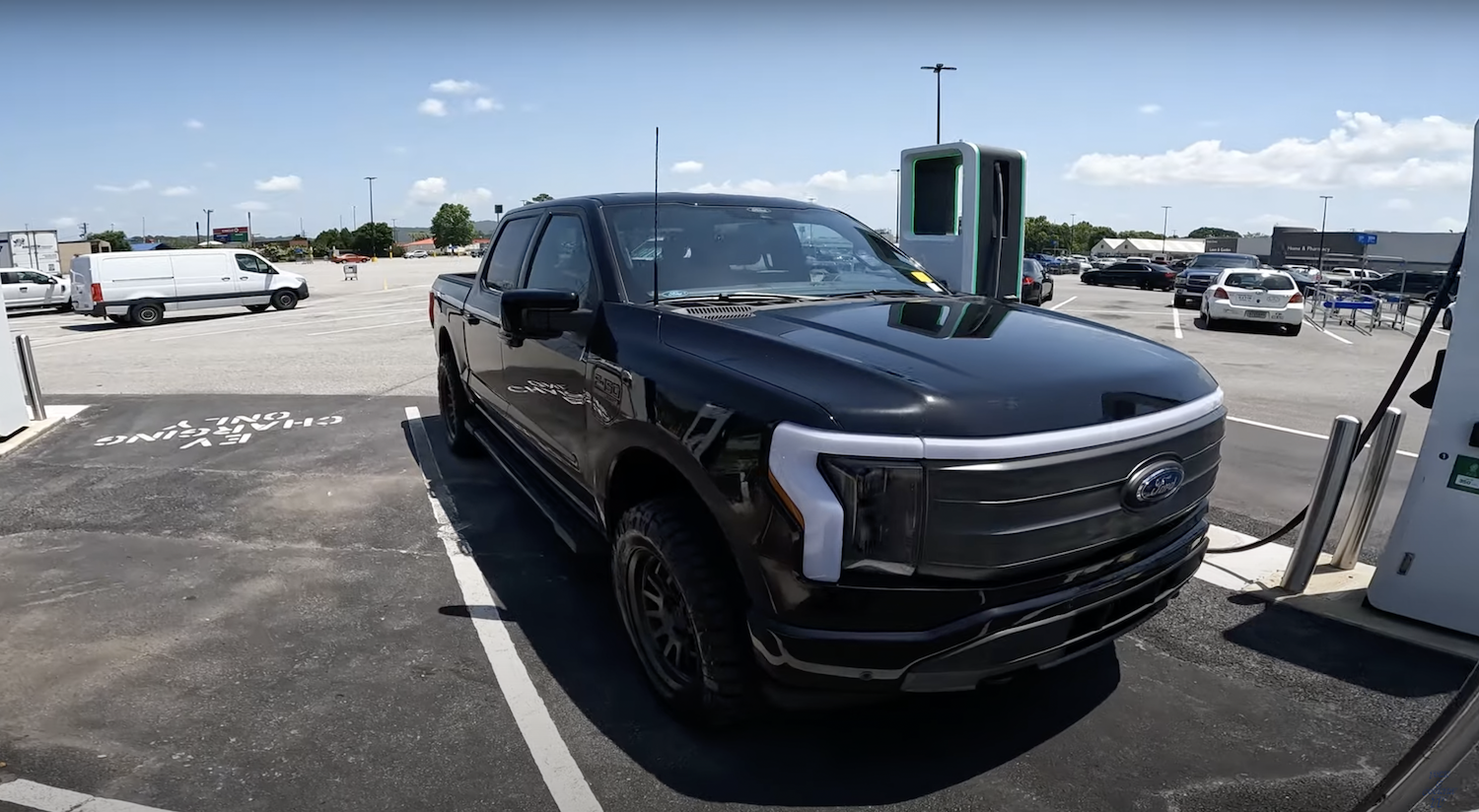 After walking us through the installation of this leveling kit, T&C takes the lifted 2022 Ford F-150 Lightning on a range test to see just how much the truck suffers from a two-inch lift in the front and larger, heavier wheels and tires than the stock units. On a previous range test, the team managed to get right at this truck's 230-mile EPA estimated range – 226 miles, to be exact – on a single charge, so that's a good baseline to go off of.
In this particular test, the pickup is driven down the highway at 70+ miles-per-hour with the air set at 72 degrees, so it's a pretty accurate real-world situation. After driving around for a while and getting the battery down to around a five percent state of charge, the Lightning is plugged up at a local charging station. The EV pickup managed to go 196 miles on this particular day with its new modifications, which is exactly 30 less than stock – something to keep in mind for those that are thinking about doing the same thing to their shiny new F-150 Lightnings.
We'll have more on the F-150 Lightning soon, so be sure and subscribe to Ford Authority for the latest Ford F-Series news, Ford F-150 news, F-150 Lightning news, and continuous Ford news coverage.