One of the most interesting and appealing things about the Ford Maverick – aside from its bargain price tag and impressive efficiency – is the fact that it has an interior design that doesn't look low rent. That's a big deal in the automotive world, which features its fair share of cheap plastic and dull gray and black interior designs. And that's precisely why we think that The Blue Oval should follow a similar theme with the refreshed 2023 Ford Escape, a sentiment that's been shared by a number of Ford Authority readers commenting on posts about the forthcoming model in recent days.
Ford Authority spies recently spotted the 2023 Ford Escape completely uncovered, giving us a look at the crossover's exterior updates, which are decidedly upscale. It's quite clear that Ford is putting some effort into making the refreshed Escape more appealing by giving it a more distinctive front end and some Kuga styling elements, including its body-color cladding and overall monochromatic appearance.
As such, it only makes sense to follow suit with the interior of the 2023 Ford Escape, which we have yet to see in the flesh. The interior of the current-gen Escape could certainly use some improvement, as it's an uninspired cabin devoid of personality and color. On the flip side, the Maverick – which shares the Ford C2 platform with the Escape – is both cheaper and equipped with a far nicer looking interior, with different colors throughout the cabin and unique textures on the doors – even on the cheapest base model – giving it an interesting and more upscale look.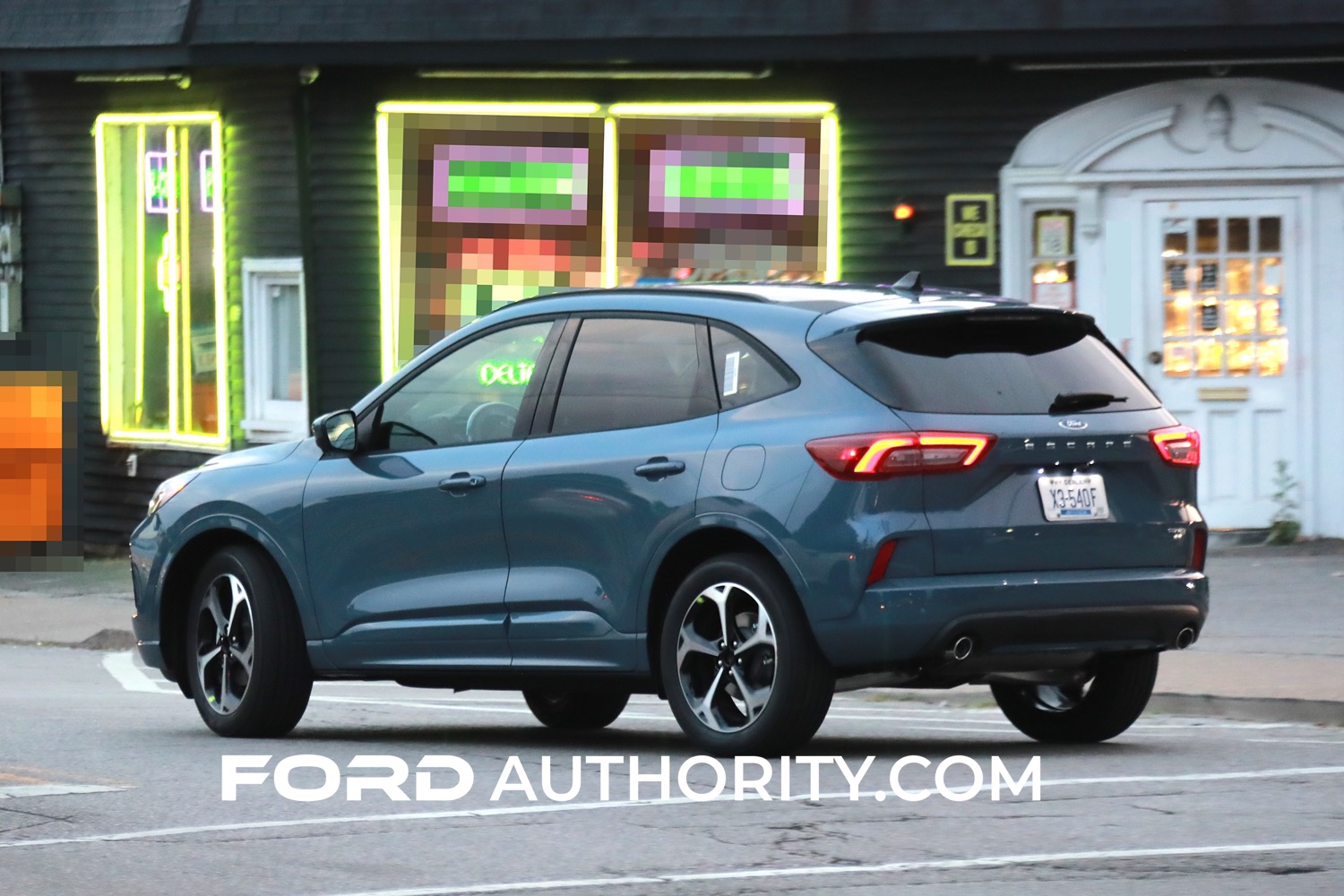 The Maverick design team found inspiration for the pickup's interior in some unusual places, but the idea simply works, and it's somewhat of a revelation in the automotive world, which has long favored boring, drab interior designs for many vehicles. In fact, the Maverick's interior design was good enough to earn it a Ward's Auto 10 Best Interior & UX award. We already know that the 2023 Escape will come equipped with a large infotainment screen, so it's entirely possible that Ford does precisely what we're hoping. At least we won't have to wait much longer to find out, as order banks for the refreshed crossover are set to open this September. Regardless, we're curious to hear what our readers think, so be sure and vote in the poll below!
We'll have more on the 2023 Escape soon, so be sure and subscribe to Ford Authority for more Ford Escape news and 24/7 Ford news coverage.