Most Blue Oval fans are well aware of the many issues presented by the Ford 5.4L V8 Triton powerplant, at least the three-valve version, which has become a major thorn in the side of owners over the years. More than one technician/YouTuber has covered these issues in great detail over the years as well, including David Long of The Car Wizard fame and Ford Tech Makuloco, who has gone over that engine's roller follower maintenance requirements more than once, as well as how to diagnose ticking noises and why only Motorcraft spark plugs should be used. Now, Ford Tech Makuloco is back with yet another Ford 5.4L V8 Triton video, this time discussing why those engines are cracking valve covers and jumping timing.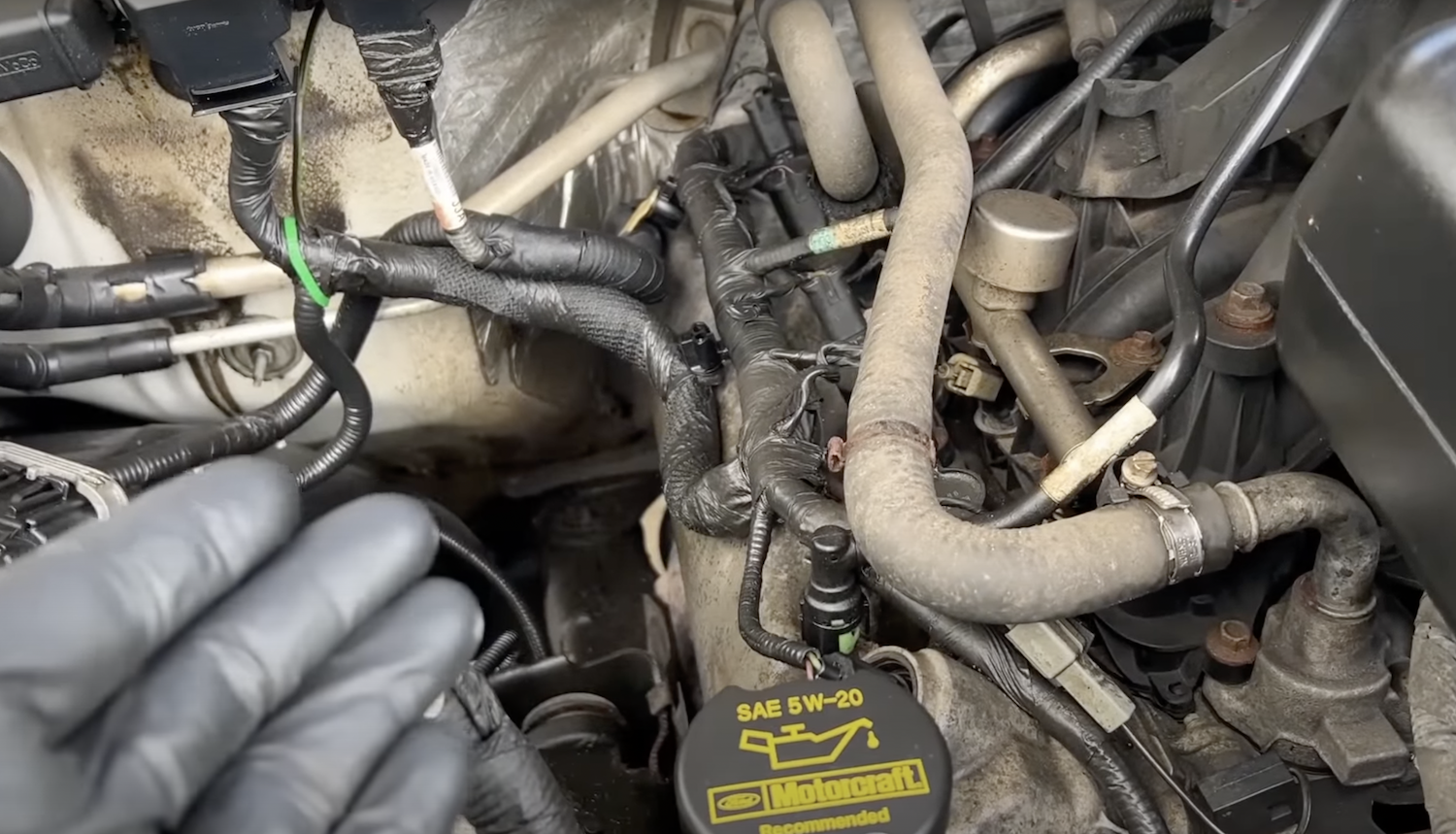 This time around, our resident tech has a 2009 Ford F-150 in his shop that's in need of major repair with just under 200k miles on the clock. The tensioners on this particular powerplant blew out, the chains started beating on the guides, and the guides subsequently broke up into little chunks that wound up getting caught underneath the chain and lifted the chain off the phaser sprocket.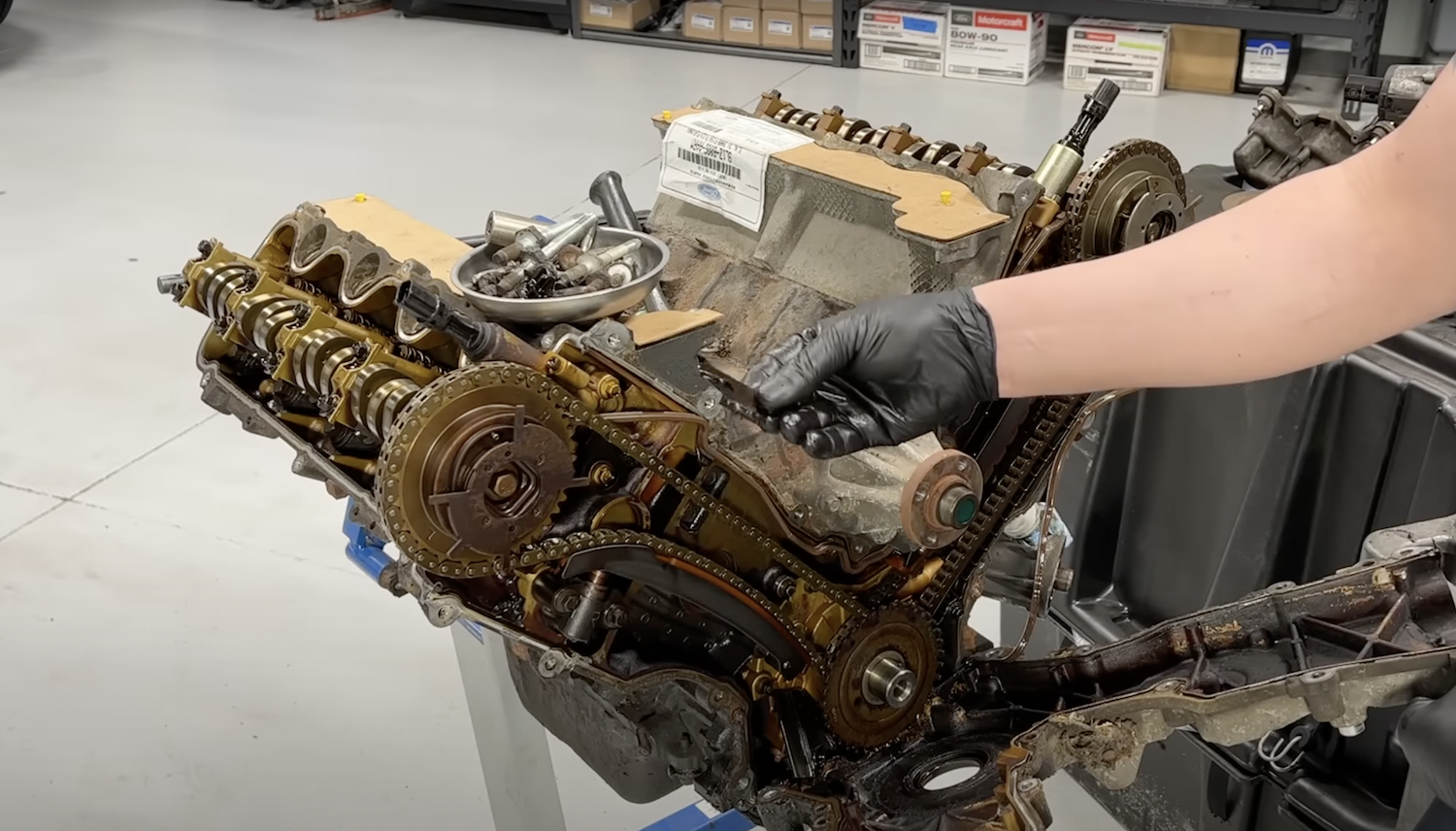 In this case, the chain was lifted high enough that it contacted the valve cover, taking a chunk right off of it in the process. After this, oil started spurting everywhere, which is what caught the attention of the owner of this F-150 and prompted him to take it into the shop for a once-over. At the same time, when the chunk of the guide lifts the chain and then lets it back down onto the phaser, it actually makes the engine jump timing as well.
Unfortunately, this can cause the valves to make contact, and once that happens, well, "it's all over," as our technician eloquently says. A little valve work would fix this issue, but in the case of a high-mileage Triton like this one that also needs exhaust manifolds and a timing set, the owner is simply going to swap out the original powerplant with a replacement unit and be done with it.
We'll have more videos like this to share soon, so be sure and subscribe to Ford Authority for the latest Ford F-Series news, Ford F-150 news, and continuous Ford news coverage.