We've spotted yet another GM vehicle on Ford territory. This time, the model in question is the Chevy Camaro ZL1, which we noticed at a Ford facility, presumably for benchmarking purposes against the Ford Mustang.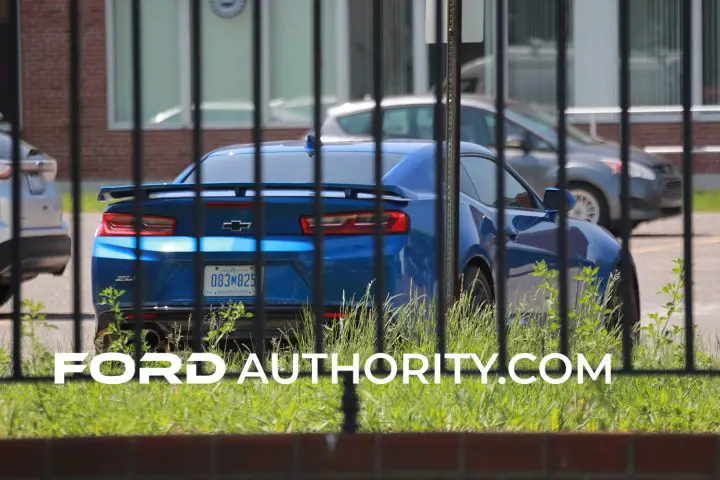 The Camaro ZL1 pulls motivation from GM's supercharged 6.2L V8 LT4 engine, which is tuned to deliver 650 horsepower and 650 pound-feet of torque. The Blue Oval's rival to the ZL1 is the Ford Mustang GT500, which harnesses the supercharged 5.2L V8 Predator engine rated at 760 horsepower and 625 pound-feet of torque.
What's particularly interesting about Ford benchmarking the Camaro is the fact that the Chevy is on its way out, as GM will discontinue the Camaro after the 2024 model year, with no plans in place for a next-generation model. At this time, the nameplate's future isn't clear, although – as our sister publication, GM Authority, notes – there is a possibility that the nameplate will return as an electric vehicle. That raises questions as to why Ford is interested in benchmarking a model that's on the chopping block, especially considering that Mustang sales have consistently dominated those of the Camaro as of late.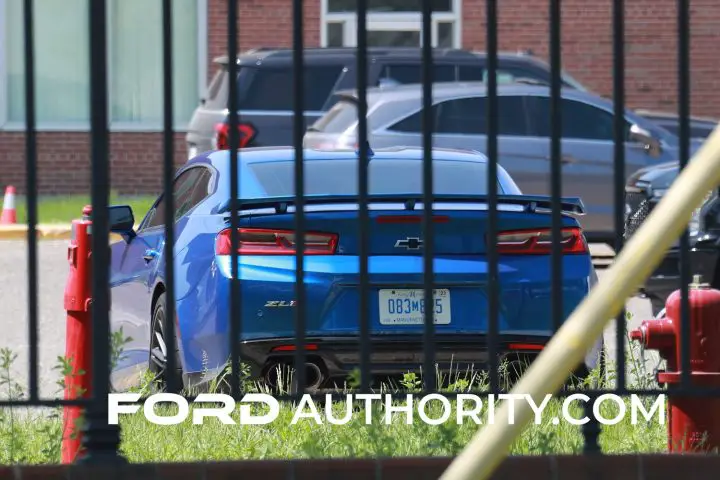 While Camaro sales haven't exactly been stellar, the Chevy muscle car has outperformed the Mustang in various head-to-head scenarios. For example, Car and Driver assessed the two vehicles side-by-side, and the Camaro came out on top, despite being down on power. The publication cited better handling and performance from the Chevy versus that of the Mustang GT500, making it a better option for customers in search of a sports car that's not only fast, but also delivers responsive handling.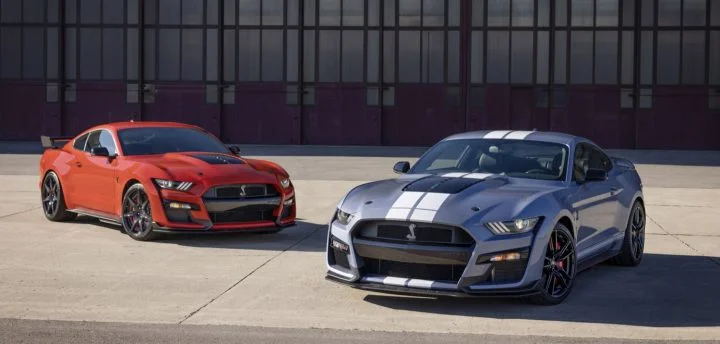 With that in mind, it's entirely possible that Ford is benchmarking the Camaro ZL1 with plans to apply whatever it learns toward the next-generation Mustang. As of this writing, the next-gen Mustang is planned to come to market for the 2024 model year, and is expected to deliver all-around improvements over the current S550-generation model.
Meanwhile, other GM vehicles we've seen Ford benchmark in the recent past include the new Cadillac Escalade on more than one occasion, last-gen Escalade, Chevy Tahoe, and Chevy Silverado 1500 Diesel.
Want the latest about the Ford Motor Company? Then subscribe to Ford Authority for obsessive Ford news coverage.