As FoMoCo aims to make connected vehicle services a large revenue source over the coming years, the Ford BlueCruise and Lincoln ActiveGlide hands-free highway driving features aim to be a big part of that movement. Thus far, Ford BlueCruise has received a number of positive reviews from YouTuber and former engineer Sandy Munro, Consumer Reports, and AAA, though Ford CEO Jim Farley also recently stated that the feature's rollout hasn't gone terribly smoothly. Regardless, it seems that customers are warming up to BlueCruise rather quickly, at least.
According to Ford's May sales report, over 38,000 owners have activated BlueCruise in their vehicles thus far, and those users have racked up a combined 4.5 million miles with it activated, too. That's an exceptionally high number for just a couple of months time, but also a testament to the functionality of the feature itself and consumer interest in this sort of technology.
Regardless, a recent study found that most new car shoppers are more interested in improved safety technology, not self-driving vehicles per se, though BlueCruise is not quite that. In the meantime, only select Blue Oval models – including the Ford F-150 (but not the F-150 Raptor, as Ford Authority reported in January) and the Ford Mustang Mach-E can be equipped with the feature for now, with more models are set to be added in the coming months and years.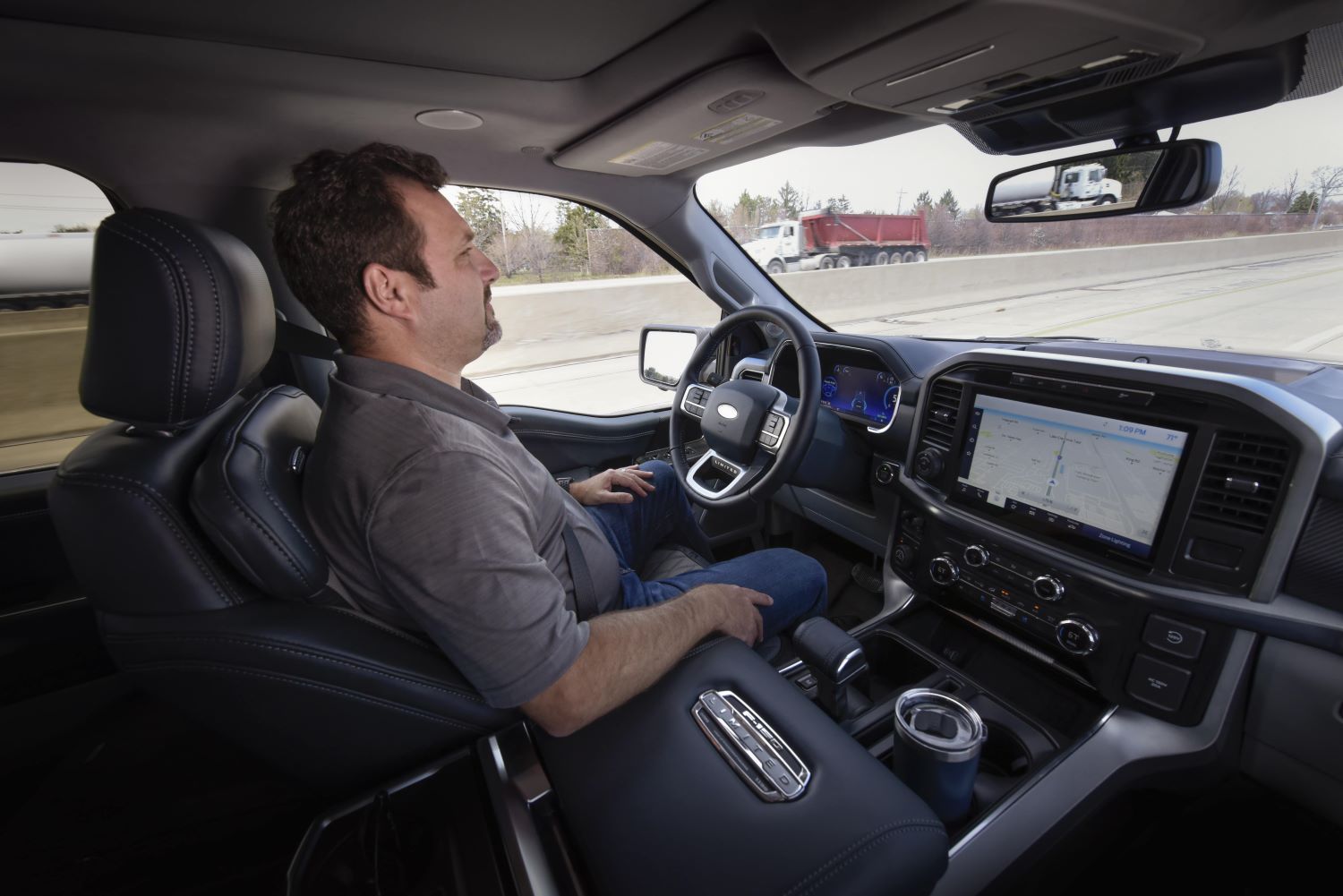 In the meantime, as Ford and other automakers look to improve this sort of driver-assist technology moving forward, the Insurance Institute for Highway Safety (IIHS) is also contemplating giving those systems their own specific safety ratings, as well as revising existing ratings standards for automatic emergency braking by increasing the speeds at which those systems are tested.
We'll have more on BlueCruise soon, so be sure and subscribe to Ford Authority for ongoing Ford news coverage.