Most know the Ford Freestyle as a short-lived crossover utility vehicle that The Blue Oval produced from 2005 to 2007, which shared the Ford D3 platform with the Ford Five Hundred and Mercury Montego. However, it seems as if the automaker had bigger plans for that particular model that included a vehicle that could act as somewhat of a transformer, going from pickup to crossover to sedan to wagon, depending on owner preference, and it was called the Ford Freestyle FX Concept.
We stumbled across the wild Ford Freestyle FX Concept while perusing the recently-launched Ford Heritage Vault, which contains all sorts of interesting historical Blue Oval brochures and photos. As Ford Authority reported earlier this week, that includes some intriguing information on the 2004 Ford Bronco Concept, which was equipped with a diesel engine, dual-clutch transmission, and even a shot of nitrous.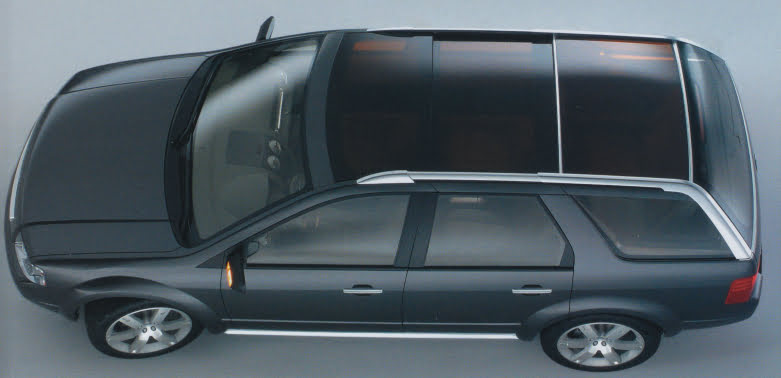 The Ford Freestyle FX Concept was touted as a vehicle that could do pretty much anything, purported as a model for people that lived active lifestyles that was originally expected to launch for the 2004 model year after making its debut at the 2003 North American International Auto Show.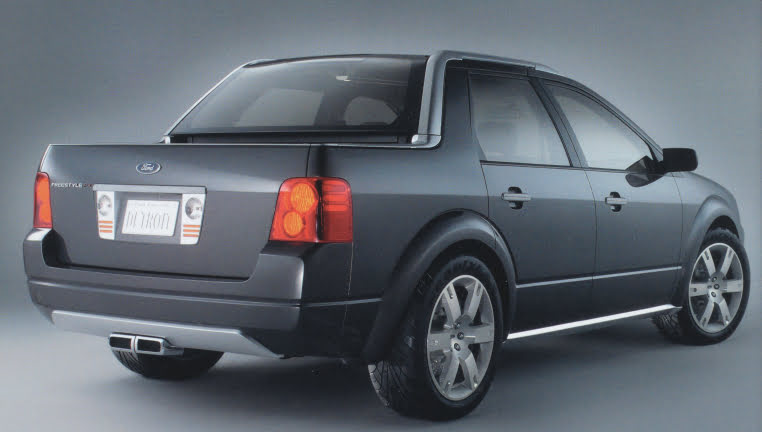 "The Freestyle FX is a thinking person's vehicle, a complete surprise box when you open it up," said Chris Theodore, Ford vice president, North America Product Development. "It offers the aspirational looks of an SUV, great driving dynamics with the quiet and refined ride of a sedan, the capacity and flexibility of a minivan, and the security of all-wheel drive. It will truly transform consumers' notion of how a crossover vehicle should perform."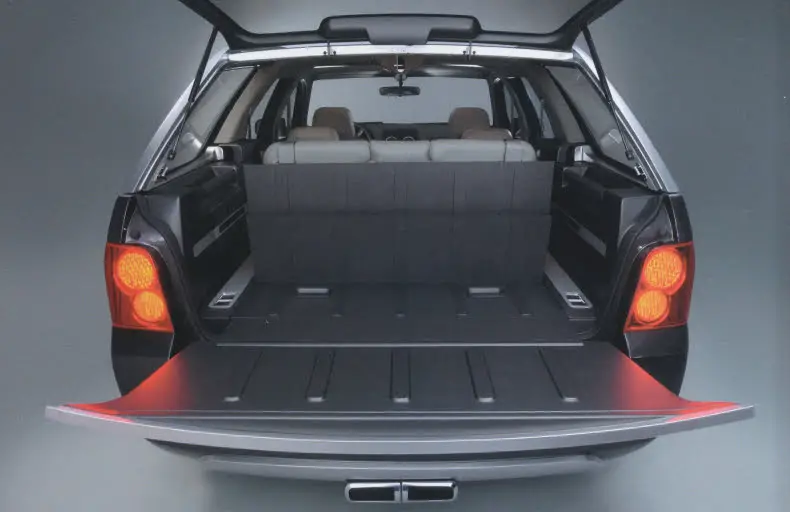 The Freestyle FX was capable of converting from a six-passenger sport wagon to four-passenger sedan or a four-passenger pickup with a cargo bed, in the same vein as the Explorer SportTrac. Ford said that the vehicle could be converted to any of these configurations "in less time than it takes to put the top down on a convertible" by simply pressing a button on the key fob. Power was slated to come from the naturally-aspirated Ford 3.0L V6 Duratec powerplant, which was mated to a CVT transmission and all-wheel drive.
The Ford Freestyle FX Concept obviously never saw the light of day, but it's a fascinating footnote in Blue Oval history, regardless. The concept's styling and powertrain wound up in other production vehicles, however, and the Ford Maverick has proven that a car-based pickup isn't a bad idea, after all. It's also interesting because Ford is once again exploring the idea of utilizing a pass-through system such as the one depicted on the Freestyle FX, as we can see from a recent patent filing.
We'll have more cool concepts like this to share soon, so be sure and subscribe to Ford Authority for more Ford Freestyle news and ongoing Ford news coverage.