The Ford Maverick has thus far been a smash hit with consumers, quickly selling out for the 2022 model year and setting the stage for any number of future variants to join the compact pickup's lineup. Meanwhile, the Ford Maverick Hybrid remains one of the most considered electrified vehicles on the market, but that particular model is missing one notable option – all-wheel drive, as the Hybrid is only available in a front-wheel drive configuration, as it utilizes a new electric motor different from the one present in the Ford Escape Hybrid. That means that it won't work, off-the-shelf, with the Escape Hybrid AWD model's e-CVT transmission without some modifications. However, Ford Authority spies have now spotted what could be a potential Ford Maverick Hybrid all-wheel drive prototype.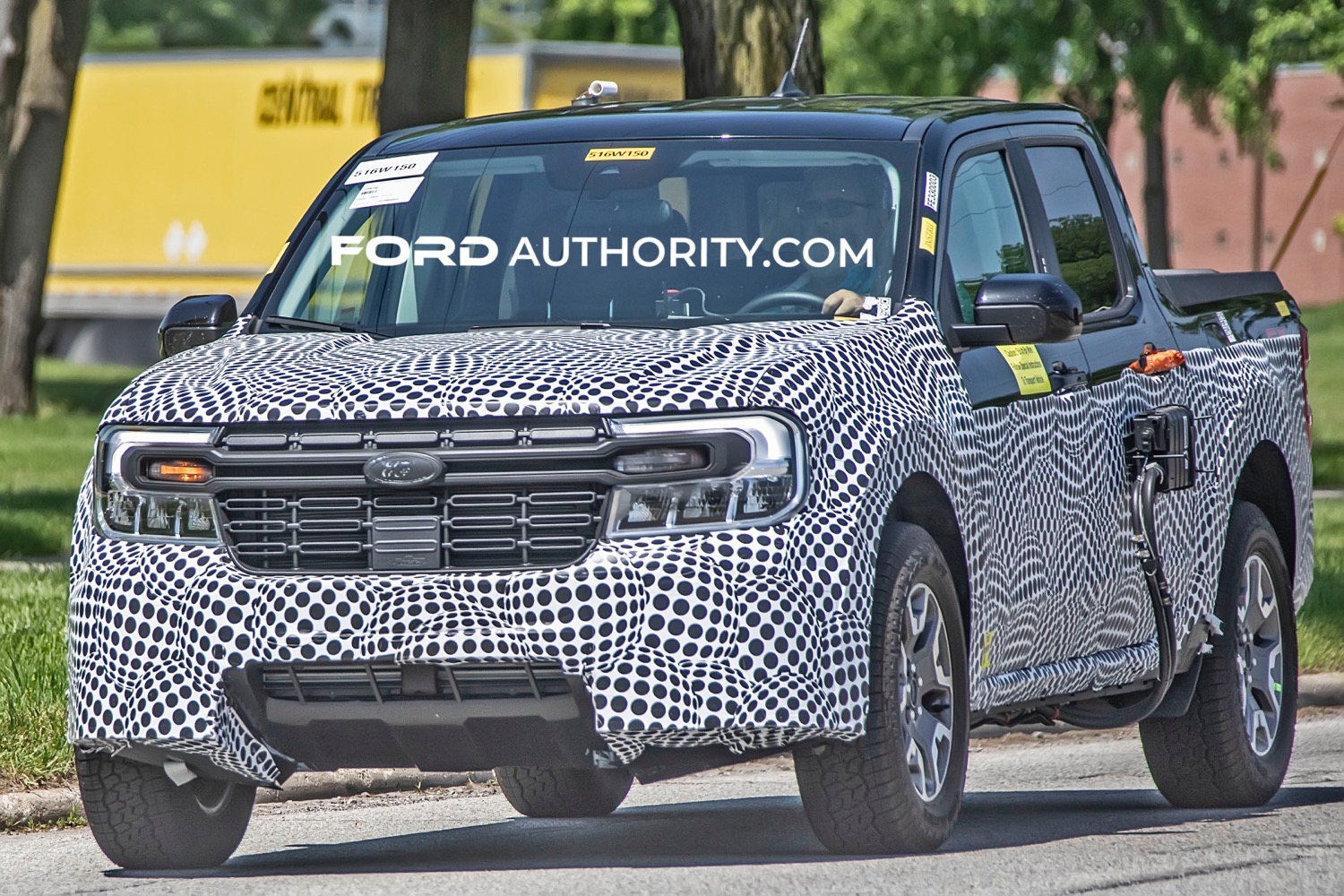 This possible Ford Maverick Hybrid all-wheel drive prototype shares a number of similarities with a previously-spied prototype, including the same unique front end and raised ride height versus the stock version of the pickup, signaling that it could be some sort of off-road focused variant, or perhaps even a high-performance ST-like model, both of which Ford has previously refused to rule out.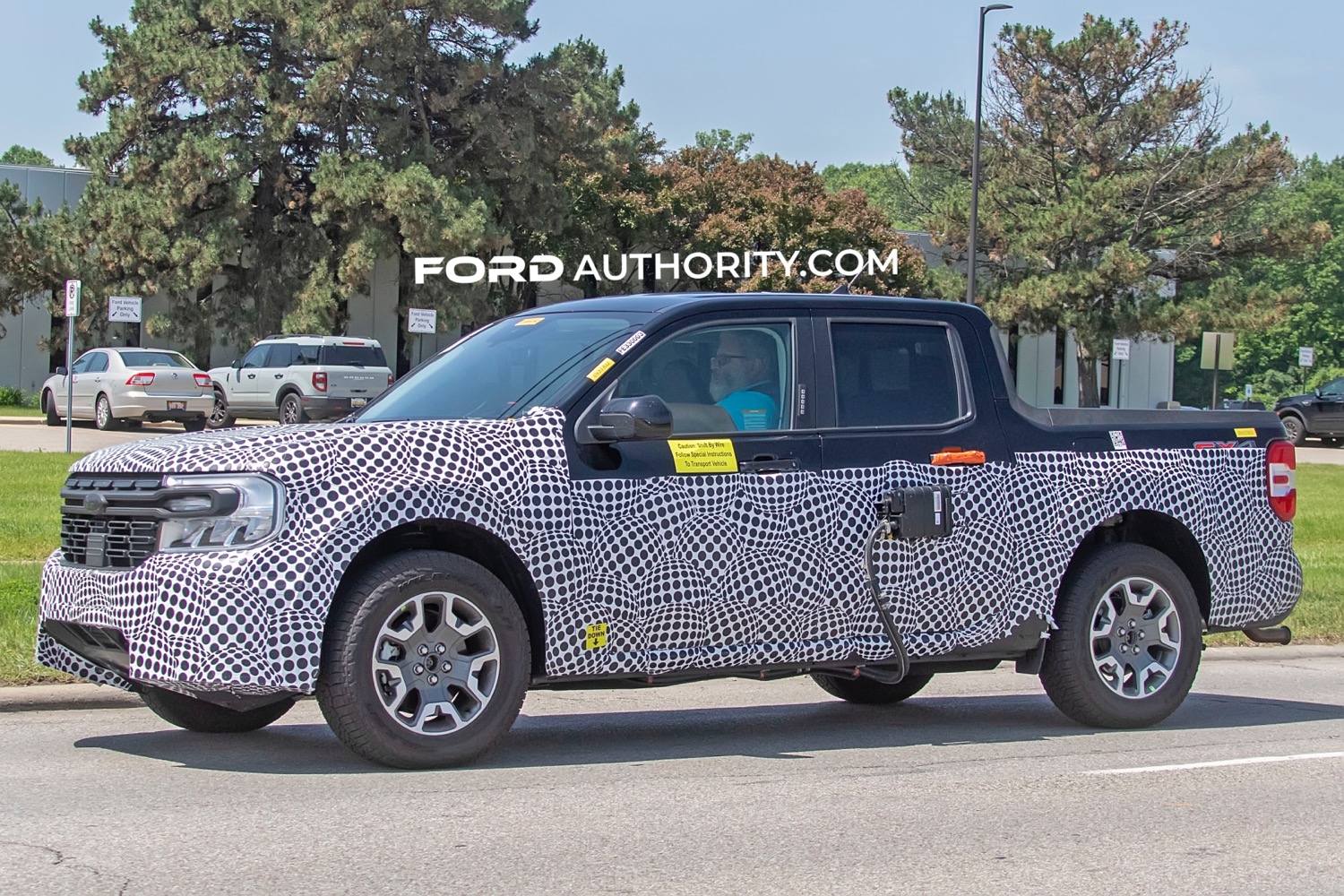 There are several signs that indicate that this could in fact be a Ford Maverick Hybrid all-wheel drive prototype, however. The first is rather obvious – it's sporting what appears to be a battery on its rear driver's side door, as the pickup utilizes a small 1.1 kWh unit. Additionally, this prototype is also equipped with what appears to be a high-voltage cable running from that potential battery, while the door handle is painted orange, which could possibly indicate that it's a high voltage system.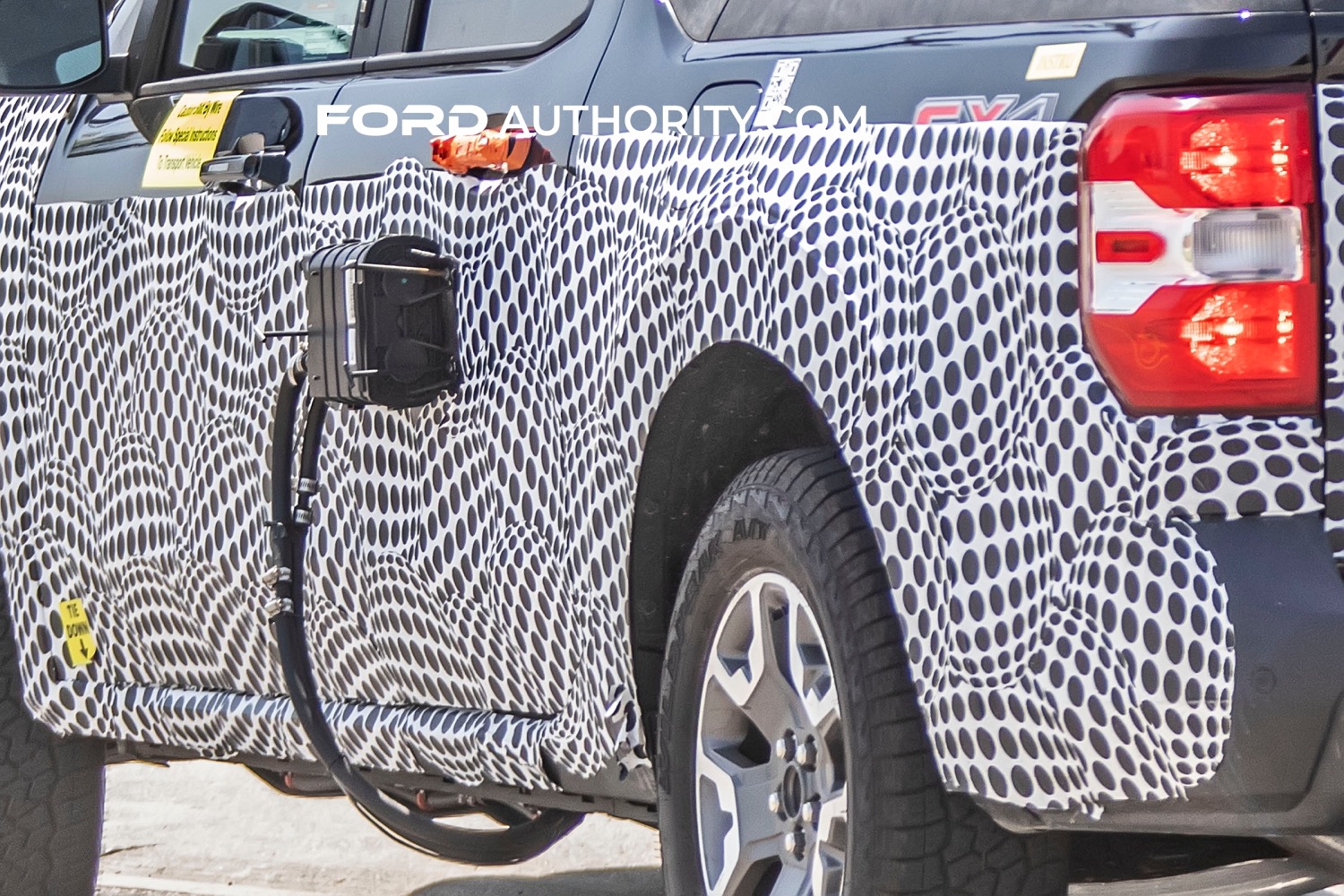 The other tell-tale sign that this could very well be an all-wheel drive Maverick Hybrid lies in the rear, as we can see that this particular pickup is equipped with an independent rear suspension, which is currently only available on EcoBoost-powered Mavericks with all-wheel drive. A visible FX4 logo on the bedsides seemingly confirms this as fact, too.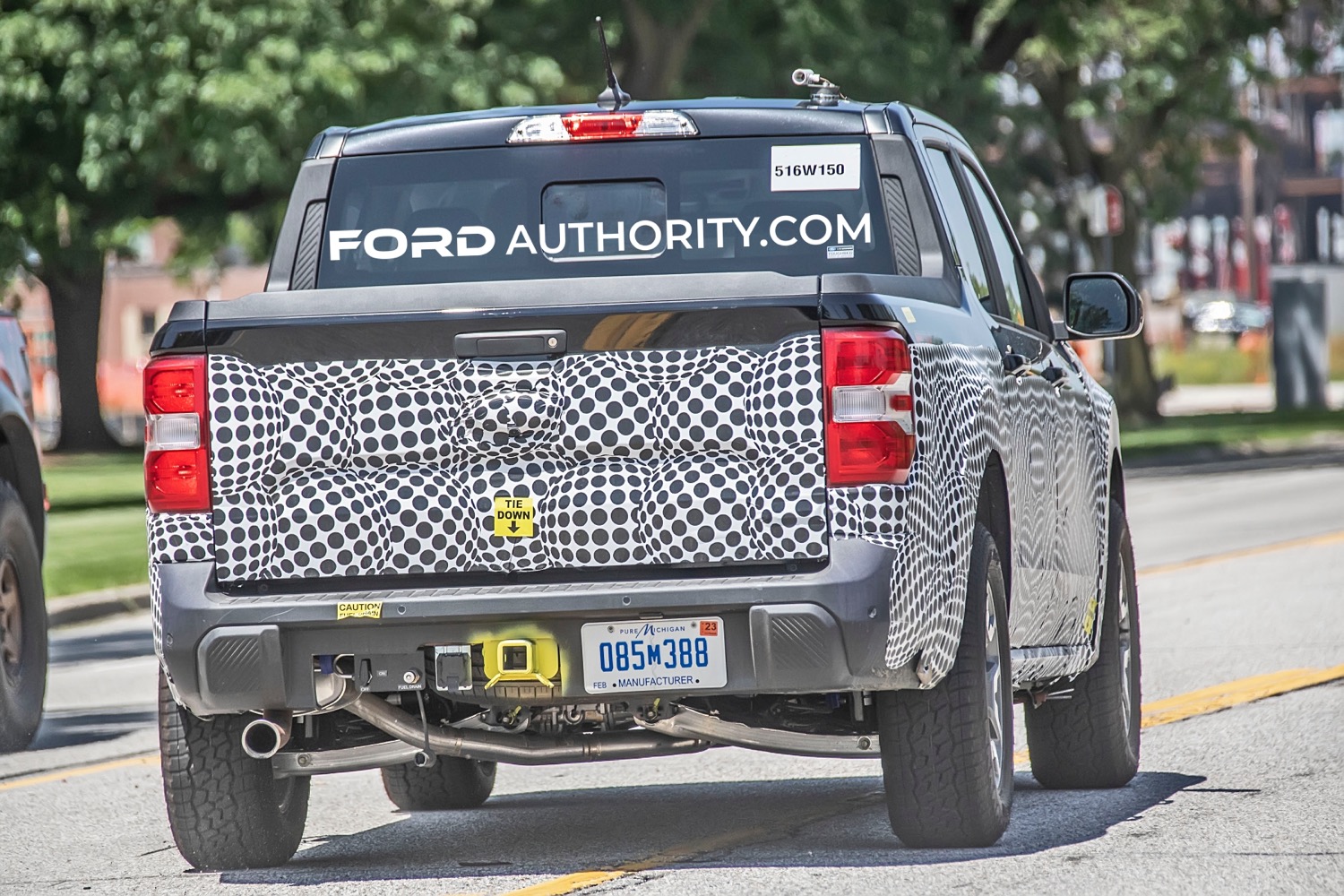 Finally, in the rear, this prototype is equipped with an EPA test exhaust setup, as we can see wrapped around that independent rear suspension. Overall, this Maverick prototype is quite interesting, and a potential sign that Ford is indeed developing an all-wheel drive version of its highly-popular, affordable, and efficient compact pickup.
We'll have much more on the Maverick soon, so be sure and subscribe to Ford Authority for more Ford Maverick news and non-stop Ford news coverage.