Ford product development is a complex and imposing beast, and any changes designed to slim down the process can help new vehicles get to market faster than they normally would. As Ford Authority previously reported, the company altered its organizational practices around the design approval process by cutting down on meetings, a move that allowed the 2022 Ford Maverick to get approved at a quicker pace. However, the automaker has a few technological aces up its sleeve as well, and recently detailed how its advanced simulator helps it design and test vehicles.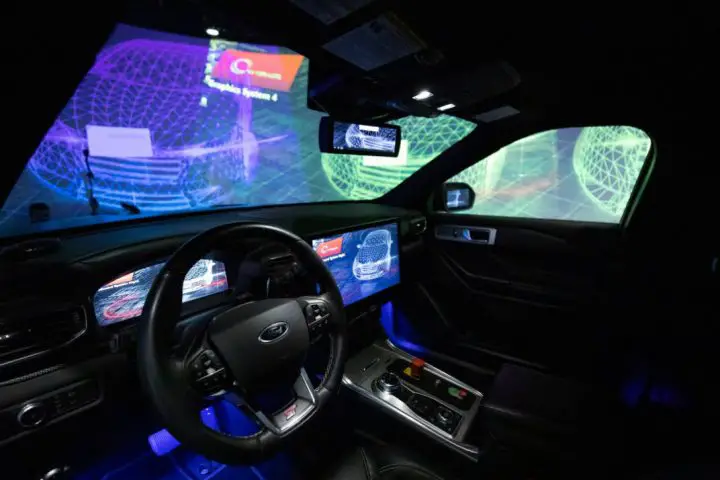 Using the cab of a Ford Explorer prototype, users can essentially experience a particular vehicle as it would be driven by a customer in everyday situations. Ford product development specialists are able to test multiple configurations of a given vehicle, a crucial aspect of the simulator, as it eliminates the need for special prototypes early in a model's development cycle. The system, which combines artificial intelligence with terabytes of data, is able to re-create specific roads and weather conditions, and the automaker programmed each of its proving ground environments into the simulator. It can replicate cold weather and extreme heat conditions too, and the company plans to add off-roading and intense weather related scenarios to its capability in the future. So far, the company has said that the Ford Maverick, Ford Mustang Mach-E, and Ford F-150 Lightning development programs benefitted from the tech, which cut up to one year of proof of concept approvals from their respective product cycles.
"Our company vision is to streamline our processes and collaborate quickly around delivering what our customers want," said Louis Jamail, driving dynamics core supervisor. "In the past, many extra months would be taken to build actual prototype parts and vehicles, slowing down our efficiency and limiting our scope. Now, we can investigate many more 'what-if' scenarios without fabricating one single part or prototype vehicle, working to deliver our vision with even greater efficiency."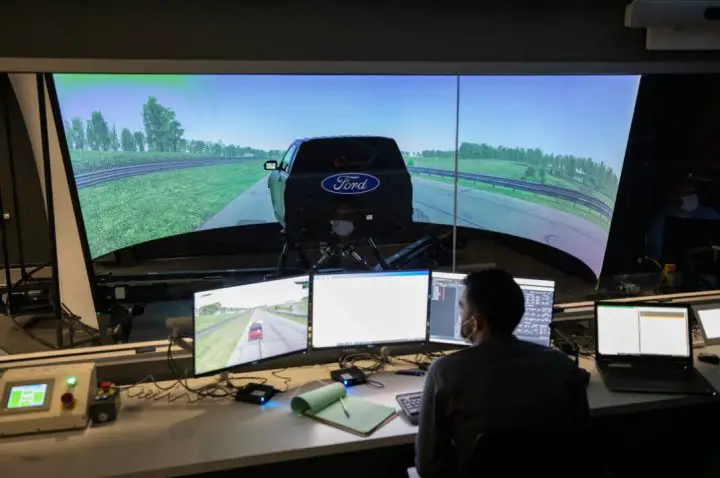 As Ford Authority previously reported, other tech – specifically tech typically used in video games – is helping the company determine how customers would engage with specific aspects of a given vehicle, like its buttons. In fact, these changes are so evident as of late that Ford engineers are commenting on how vehicle development at the company is getting more efficient.
We'll have more insights like this soon, so subscribe to Ford Authority for continuous Ford news coverage.