It's become a common theme as of late: Ford products going head-to-head with a rival, and easily coming out on top. As Ford Authority recently reported, the 2021 Ford F-150 recently beat out the 2022 Toyota Tundra when evenly matched up against each other, and the Ford Maverick recently beat its chief rival, the Hyundai Santa Cruz. Now, Car and Driver pitted the 2021 Ford Mustang Mach 1 against the 2023 Nissan Z, and while the Japanese-made performance car put up a fight, the Mach 1 outperformed it.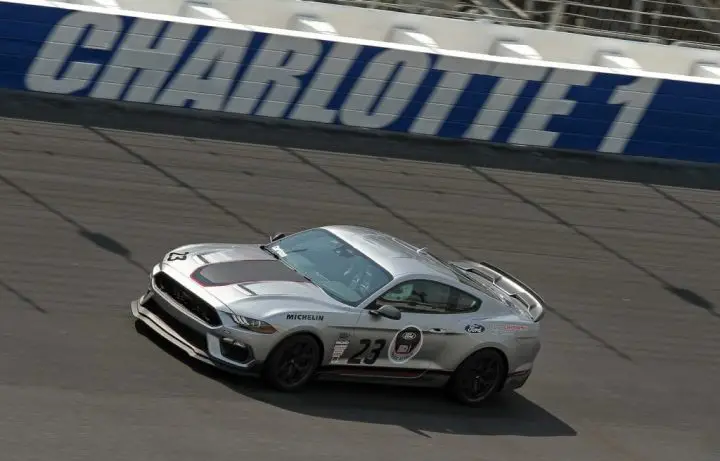 The Mustang Mach 1 features the Ford 5.0L V8 Coyote engine, making 480 horsepower and 410 pound-feet of torque under the hood of the pony car. Meanwhile, the Nissan Z makes use of a twin-turbocharged V6 powerhouse, producing 400 horsepower on the nose and 350 pound-feet of torque. This is the first area where the Mustang excels. C&D says that while the twin-turbo setup may be more fuel efficient, its sound doesn't hold a candle to that of the Mustang. "It's a roll-the-windows-down-and-seek-out-tunnels sound," according to the publication.
As far as exterior dimensions go, the Mach 1 is much larger than the Nissan Z, featuring a wheelbase that's 16 inches longer. Car and Driver says that the size of the Mach 1 isn't a hindrance; it's an advantage. The Mustang Mach 1 handles better at speed than the Nissan Z, and "hangs onto a corner like a spider monkey swinging through a forest," in contrast to the Z, which "howls and floats once pushed." Braking and cornering is easier in the Mach 1, while the Z "slides and complains" when the driver stands on the brake pedal. Furthermore, the Mach 1 pulls 1.06 g's, where the Z only pulls .93 g.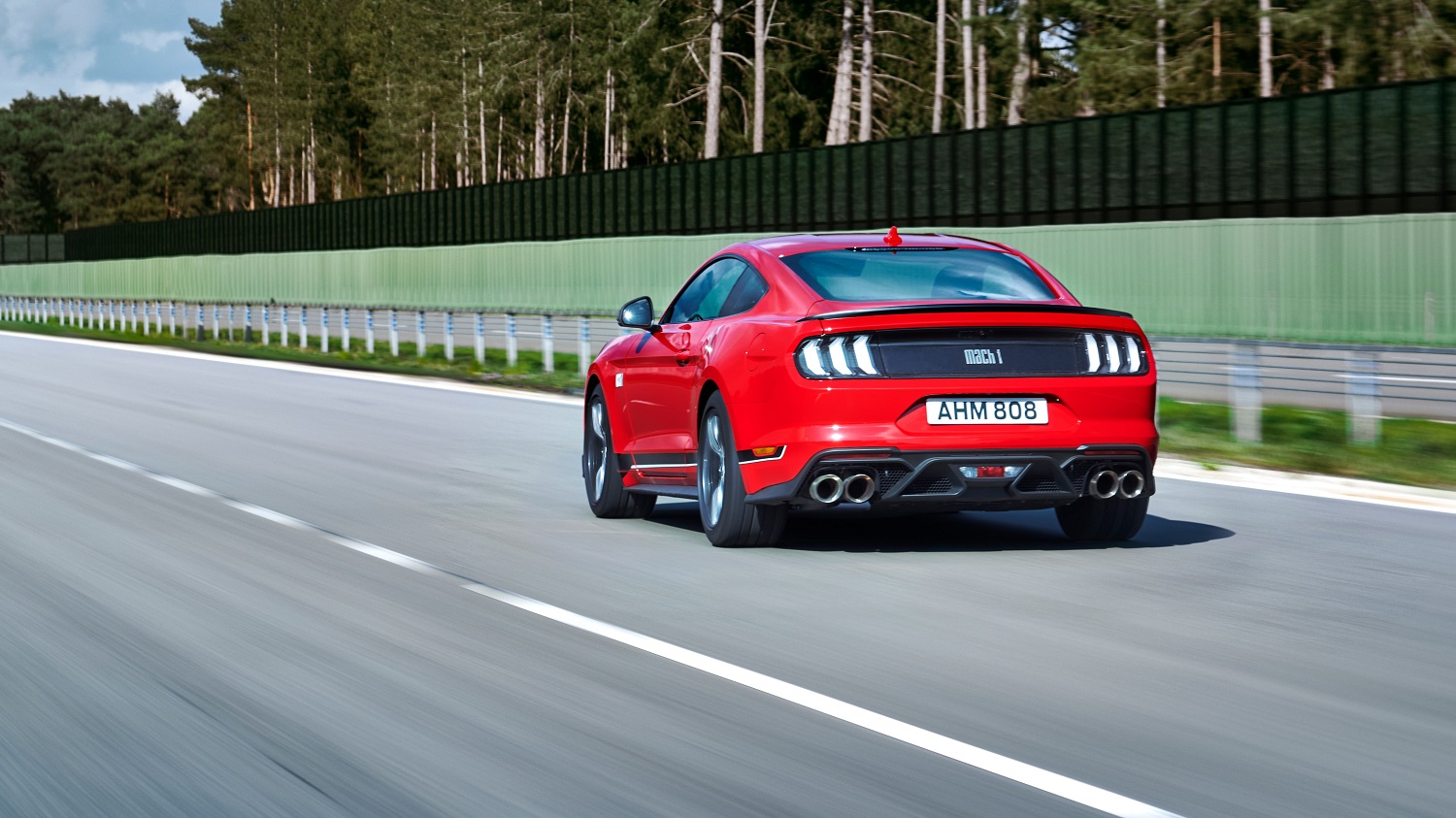 Both vehicles, however, score high marks when it comes to exterior design, and the publication praised both of them for their sculpted exteriors. Inside is a little bit of a different story, however, as the Mustang Mach 1 interior is "old-fashioned" and "utilitarian." The Nissan Z, meanwhile, is "uncluttered," featuring a flashy two-tone colorway.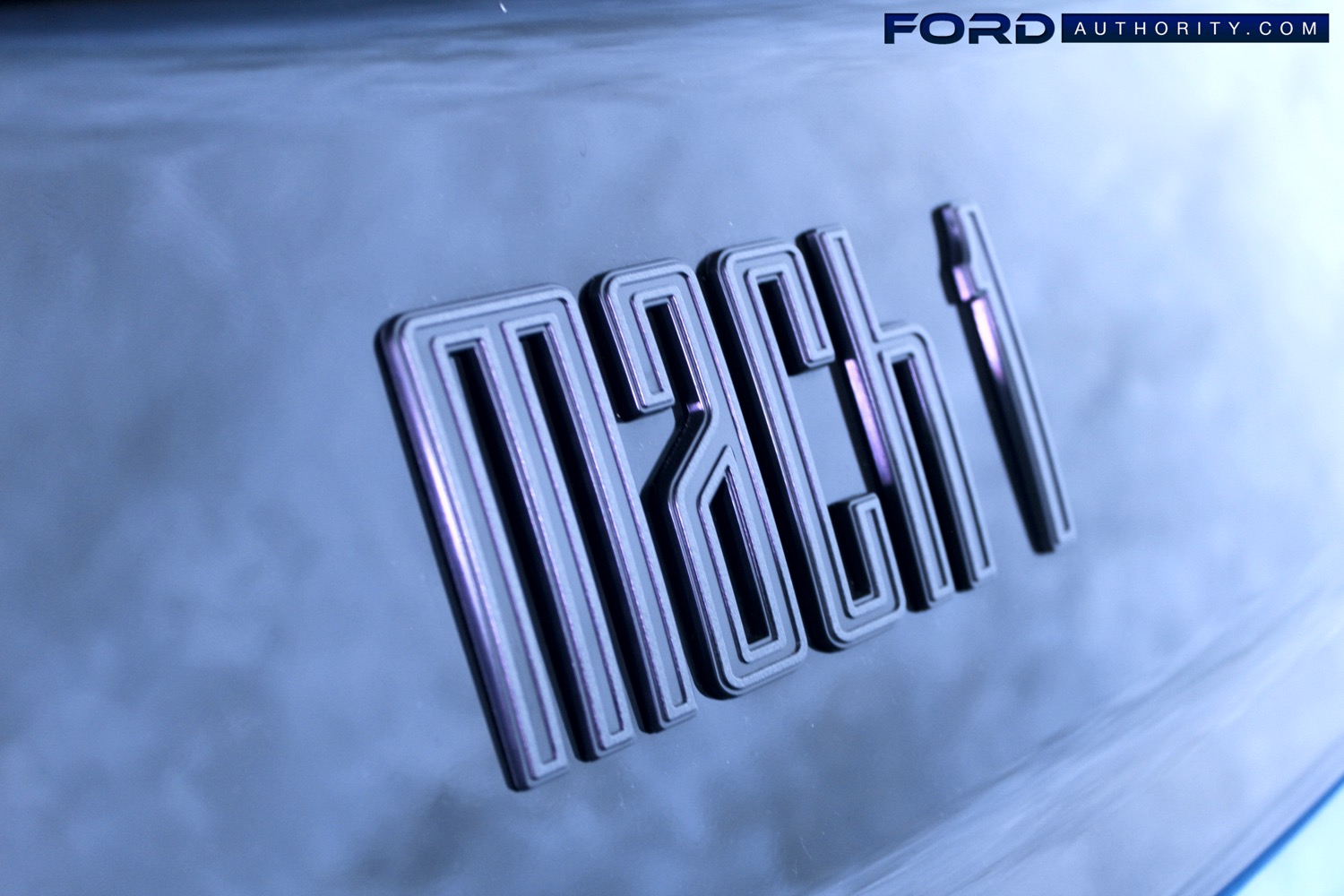 Overall, though, the Ford Mustang Mach 1 was praised for its track-worthy chassis, is screaming eight-cylinder powerhouse, and its comfortable seating, which were all plusses over its Japanese rival. This is a notable feat, considering the 2023 Nissan Z arrives about two years after Ford introduced the Mustang Mach 1.
We'll have more on the new Mach 1 very soon, so be sure and subscribe to Ford Authority for more Ford Mustang news, and non-stop Ford news coverage.