Ford Motor Company has filed a patent for a triple clutch all-wheel drive system, Ford Authority has learned.
The patent was filed on December 11th, 2020, published on May 17th, 2022, and assigned serial number 11333208.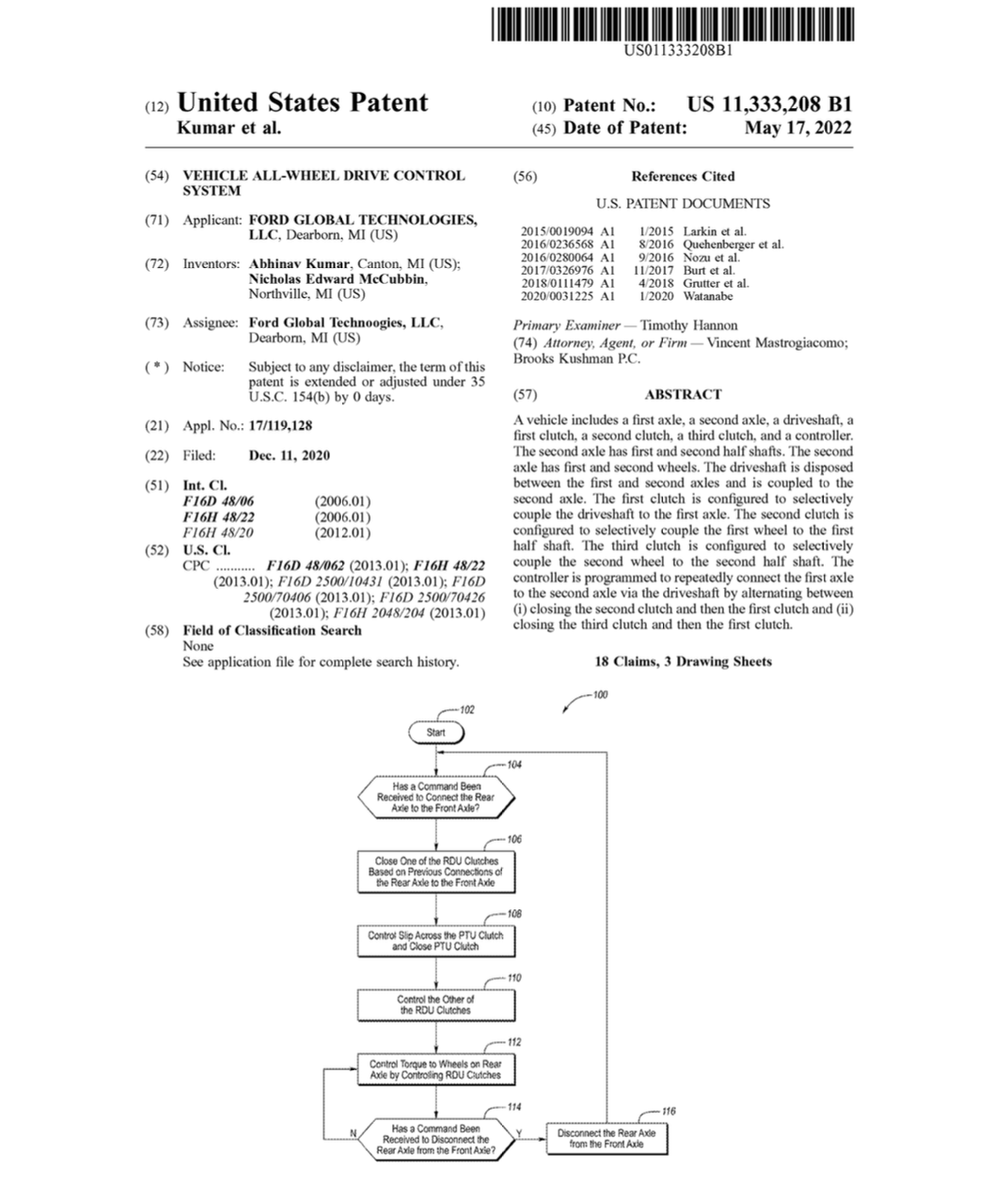 The Ford Authority Take
Ford has filed a number of performance-related patents over the past few months, including one for a vehicle with a drift mode feature, a scalable tractive-power system with all-wheel steering, and a hybrid vehicle launch control system. Now, this new Ford patent continues that trend by introducing an idea for an all-wheel drive system that utilizes a trio of clutches.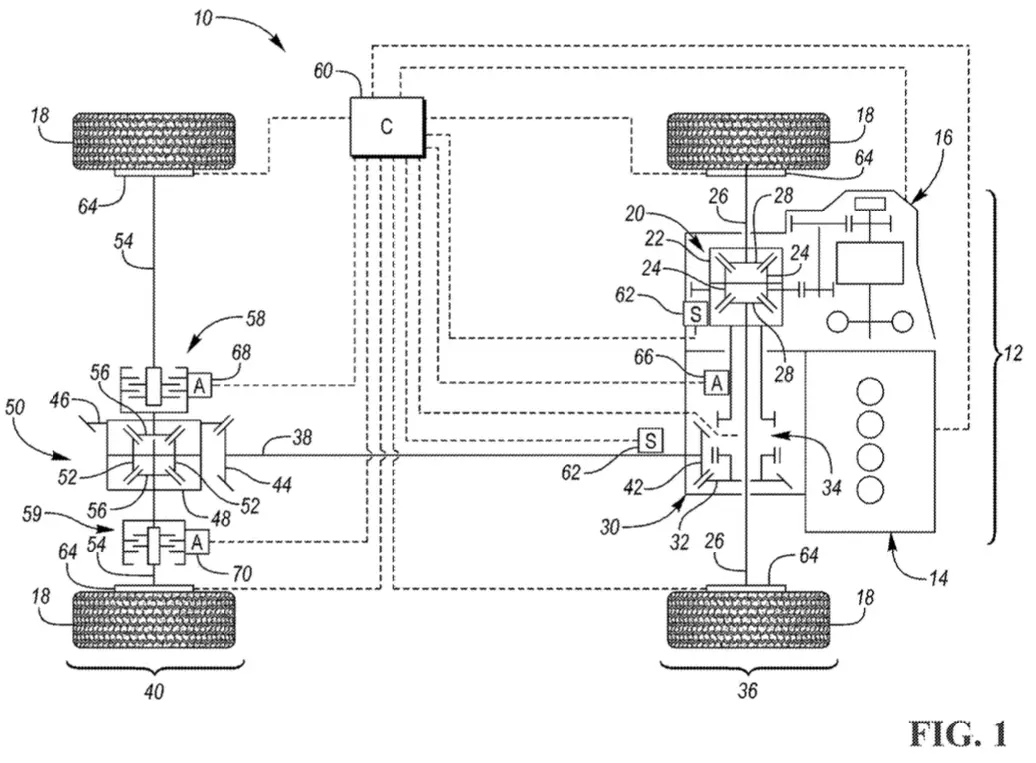 The system depicted in this Ford patent consists of two axles, a driveshaft, and three clutches, with each part serving a different purpose. The first clutch is configured to selectively couple the driveshaft to the first axle, while the second clutch is configured to selectively couple the first wheel to the first half shaft, and the third clutch is configured to selectively couple the the second wheel to the second half shaft.
Meanwhile, a controller is programmed to repeatedly connect the first axle to the second axle via the driveshaft by alternating between closing the second clutch and then the first clutch, as well as closing the third clutch and then the first clutch. The purpose of such a setup is to precisely optimize the way power is delivered to all four wheels – not only in the front and rear, separately, but also to each wheel individually.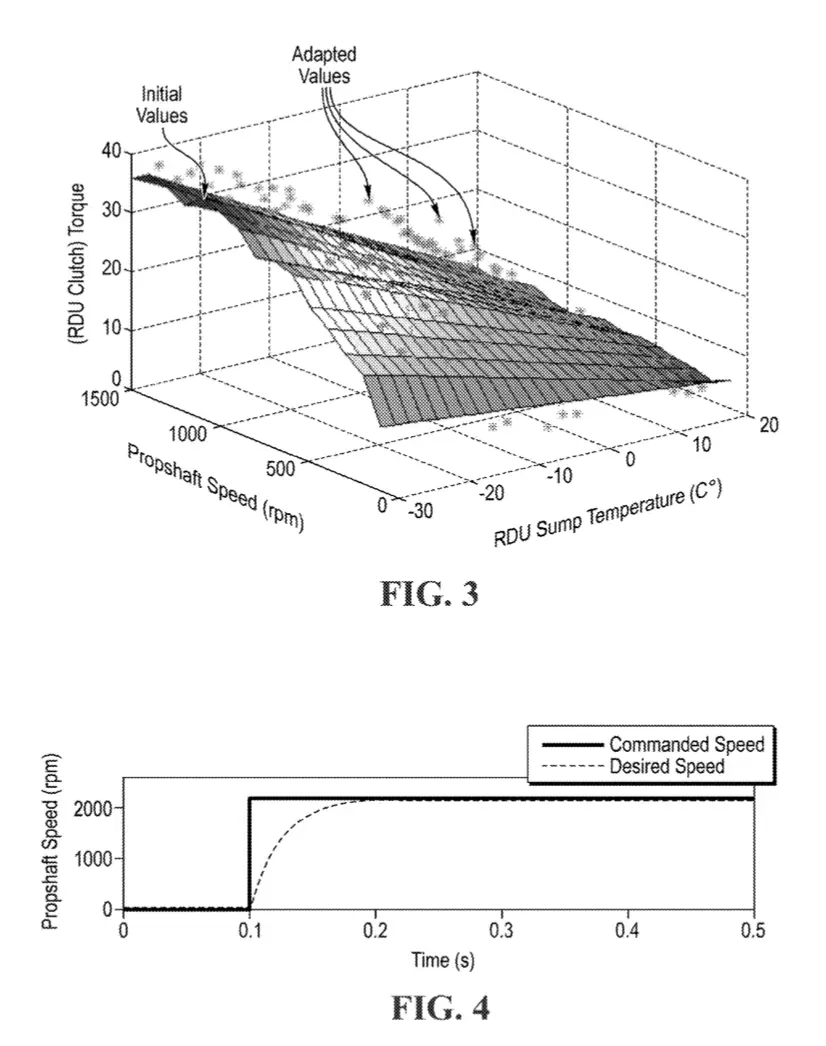 This Ford patent notes that this system is designed to "improve vehicle maneuverability" as well, perhaps through some sort of enhanced type of torque vectoring. Regardless, it's an interesting idea that could pay dividends in any number of future performance vehicles.
We'll have more on this and all Ford patents soon, so be sure and subscribe to Ford Authority for the latest Ford trademark news, Ford business news, and non-stop Ford news coverage.