The 2022 Ford F-150 Lightning lineup ranges from everyday work trucks to luxury pickups, with a big price delta between the least and most expensive trims. In fact, the top Platinum trim currently has an asking price that's more than double the Pro's sub $40,000 MSRP. While the industry has been positioning its pickups this way for years, it's always interesting when a Ford representative opines on a particular trim or model in a given vehicle's lineup. On that point, Ford Authority recently learned that the automaker's vice president of electric vehicle programs Darren Palmer has a clear favorite in the Lightning lineup, and for him, it's the Lariat.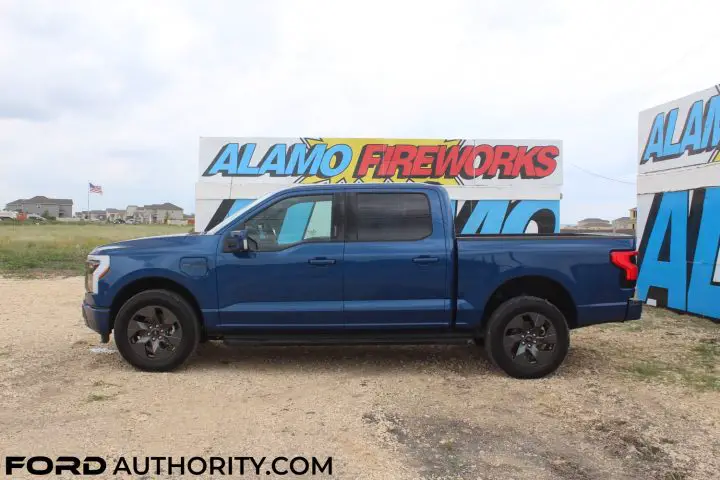 "So we've got a lineup of cars and the total lineup is profitable. At the moment people have ordered 75 percent lariat plus. Our customers are very excited about it and we've programmed it as a sweet spot so we've put a certain amount of content in. Like the screen, lights, the seats, the wheels, everything is beautiful. Buy that and if you have more money then buy a Platinum. But the Lariat is the sweet spot and that's the winner," Palmer said, during an interview with Ford Authority at the 2022 Ford F-150 Lightning drive event.
The Lightning Lariat currently starts at slightly over $67,000 when equipped with the standard range battery and adds some compelling features to the truck not available on Pro or XLT, like the 15-inch Sync 4 center touchscreen, body colors side mirrors, ventilates front seats, the eight speaker B&O sound system by Bang & Olufsen, and power adjustable pedals.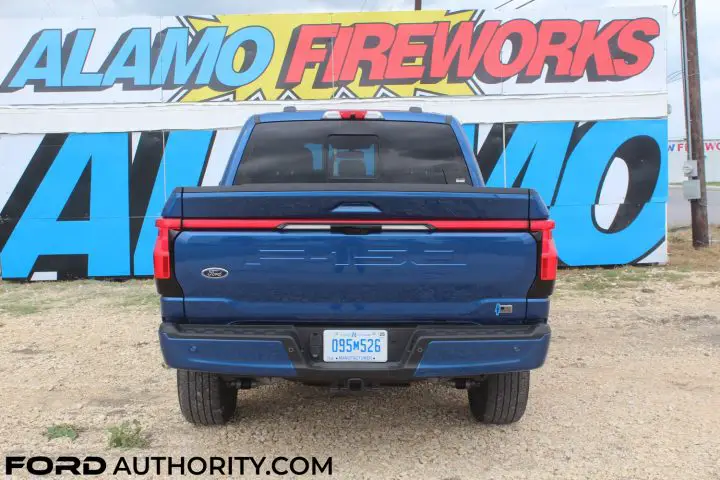 Given its position in the lineup as a luxury-oriented trim that doesn't all of amenities or features in the lineup, it makes sense that the Lariat is not only favored by buyers, but also viewed as the most appealing model within the 2022 Ford F-150 Lightning lineup by company representatives. As Ford Authority previously reported, Ford's fully electric pickup isn't the only vehicle in the brand's roster where higher priced variants are getting attention, as Ford SUV customers are currently opting for trims with more content. However, the company is still dedicating production capacity to Pro and XLT trimmed pickups, instead of sidelining them.
We'll have more on the Lightning soon, so subscribe to Ford Authority for all the latest Ford F-150 Lightning news, and continuous Ford news coverage.