Ford CEO Jim Farley and his executive team are currently throwing their collective weight towards electrifying most of The Blue Oval's global product offerings. Aside from the massive $50 billion expenditure involved with such a monumental task, a number of substantial organizational changes have, or are scheduled to take place in the coming years. As Ford Authority previously reported, part of the Ford+ plan involves splitting the automaker into many different slices, with Ford Blue and Ford Model e being responsible for internal combustion and fully electric vehicle development, respectively. Since battery electric vehicles aren't expected to generate profits anytime soon, Ford is looking for ways to cut costs, and dramatically reducing available options on future Ford vehicles is one path the company is apparently ready to walk down, according to a key executive.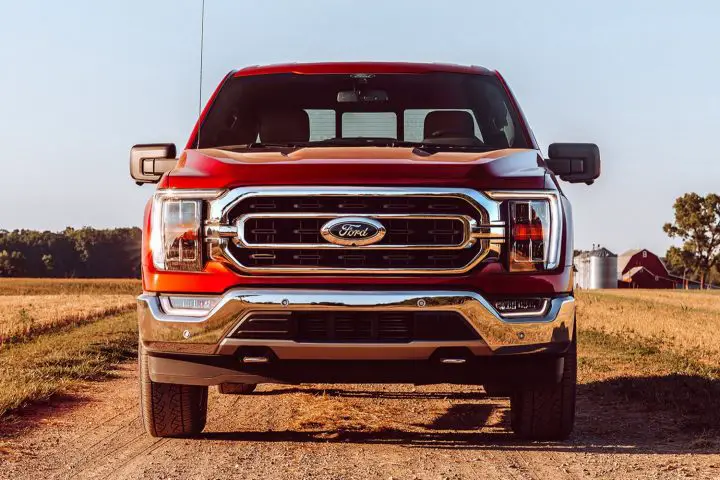 While answering a question about The Blue Oval's ability to deliver on its $3 billion cost reduction commitment at the 2022 Deutsche Bank Auto Industry Conference, Ford CFO John Lawler was pretty forthright about how future Ford vehicles may be packaged later on in the decade. "If you start to look at the things we're doing around that, we could reduce the number of consumer options by 80 percent to 90 percent in many of our vehicles without sacrificing sales. That's the key part. It's just too complex and it's just been the mindset that has been around the industry for way too long that you need the complexity to actually satisfy the consumer. Now, there's a smarter way to do it."
As Ford Authority previously reported, some of those changes are already taking place, with the chip shortage being the main culprit behind dealer lots being deliberately stocked with the most popular vehicle configurations. Going forward, more dramatic changes to future Ford vehicles could result in entire body styles being dropped from specific vehicle lineups too. Lisa Drake, a vice president at Ford, stated that the 2022 Ford F-150 Lightning pickup's single bed and cab configuration enormously benefitted the company from a manufacturing standpoint and hinted that those benefits could make their way to gas vehicles underneath the Ford Blue umbrella, based on the popularity of the electric pickup and essentially nonexistent criticism for only offering one SuperCrew model. Dropping entire nameplates from the lineup is a possibility too, as Farley recently suggested that the Ford Escape is facing the chopping block amid the ongoing EV pivot.
We'll have more on this issue soon, so subscribe to Ford Authority for comprehensive Ford news coverage.