While the sixth-generation Ford Bronco has been an undeniable hit with broad appeal, there are some folks out there that would have preferred to see a full-size, Ford F-150 based SUV like the second- through fifth-gen models. Then again, some would like an even bigger SUV, something in the vein of the extinct Excursion, which was based on the Ford Super Duty. Those that fall into that camp will undoubtedly be pleased to see that MegaRexx – makers of the equally ridiculous Super Duty-based MegaRaptor – are now doing exactly that with what the company calls the MegaBronc.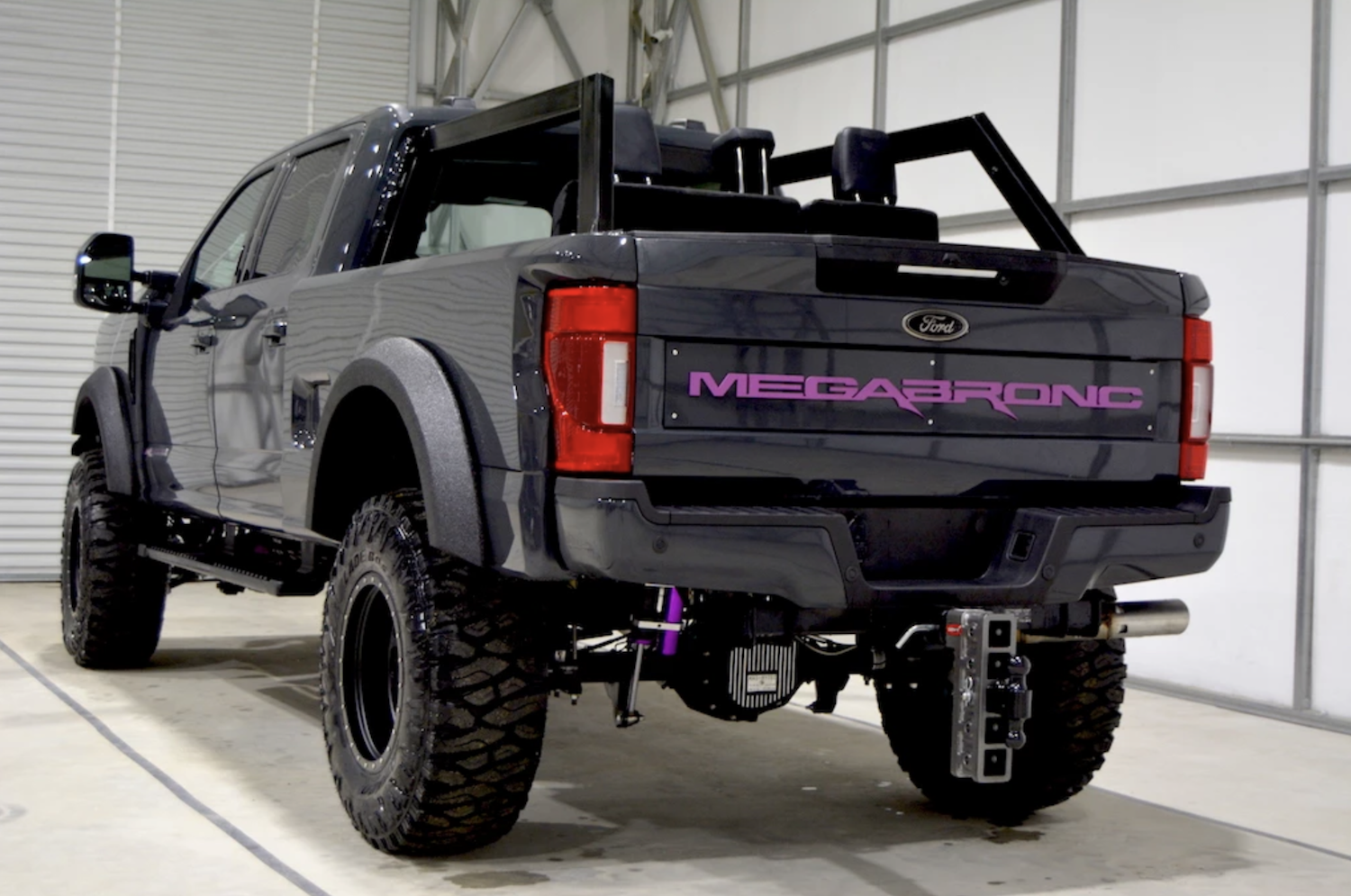 The MegaBronc follows essentially the same formula as the MegaRaptor, taking a Super Duty and adding massive new fenders, gigantic tires, a modest suspension lift, a wider track, long-travel suspension system, and a distinctive look. However, the Bronco version of this massive vehicle also adds seating in the rear and a removable hardtop – just like the regular Bronco – but in this case, it seats up to seven passengers. For some, that's certainly an appealing reason to own such a gigantic, over-the-top rig.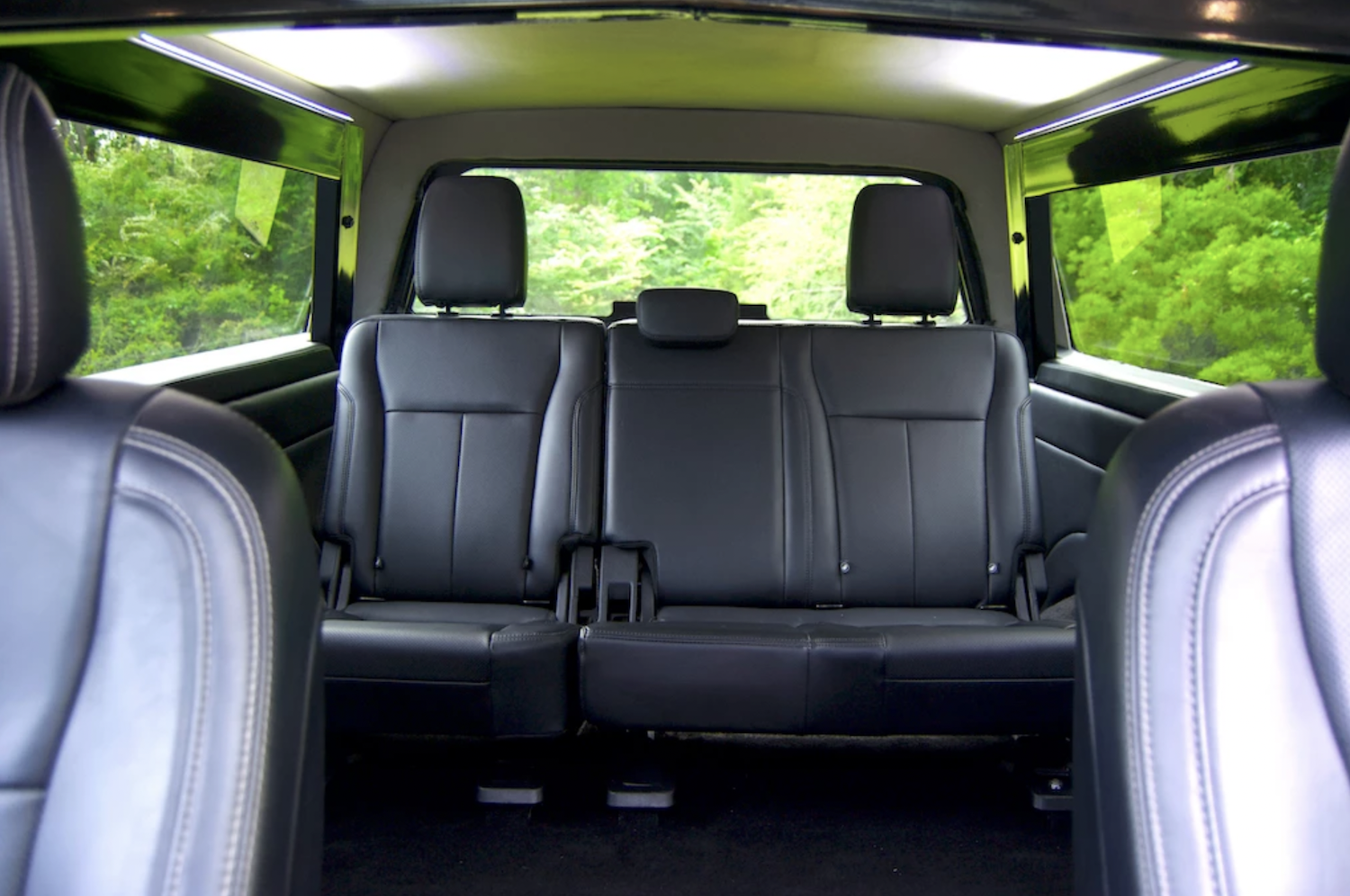 The MegaBronc is also powered by the turbocharged Ford 6.7L V8 Powerstroke diesel, meaning that it's got plenty of juice to move all that extra weight around, and it's also capable of towing pretty much anything one might want to move. All of the custom bodywork is made from fiberglass, including the giant hardtop, while the custom front grille is designed to look like the new Bronco's – including its halo LED headlights. There's also a custom bumper up front loaded with a 20-inch light bar to boot.
Underneath, MegaRexx treats its Super Duty Bronco to a host of upgrades including 4.5-inch Icon progressive front coil springs, five inch multi-leaf rear springs, stronger and longer radius arms, King reservoir shocks, Icon dual steering stabilizers, Icon adjustable track bars, and satin black 20×12-inch MR605 Method Race Wheels wrapped with aggressive 40×14.5-inch Atturo Trail Blade mud-terrain tires. The truck/SUV's Dana 60 front and rear differentials have also been fitted with 4:56 gears to compensate for the extra height and weight.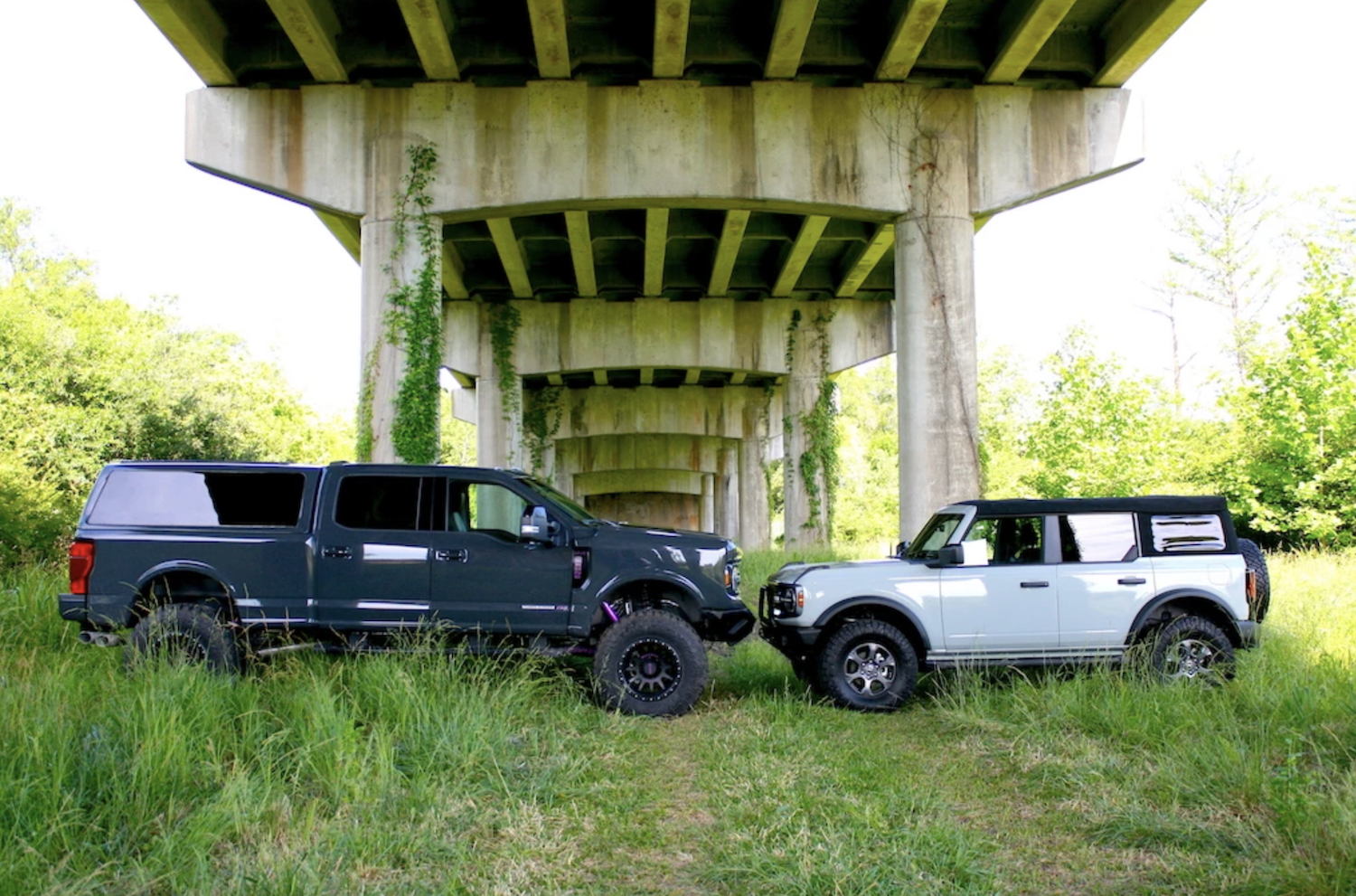 Altogether, the MegaBronc lives up to its name not only for its towering stature, but also the fact that it's a whopping eight inches wider than a stock Super Duty. If that isn't enough SUV to satisfy those that want a bigger Bronco, well, we're not sure what would be, though the price tag of $224,950 is equally large.
We'll have more cool builds like this to share soon, so be sure and subscribe to Ford Authority for more Ford Bronco news and 24/7 Ford news coverage.