The blue Ford logo is so iconic that the automaker itself is often simply referred to as The Blue Oval, a sign that the symbol that represents the company has become a cultural staple. That oblong blue insignia has been proudly featured on vehicles for almost a century now, encircling the signature Ford script lettering with an instantly recognizable shape and color. Lately, though, a new trend has emerged, as the automaker has ditched the recognizable oval on certain models and redesigned some front grilles to just four bold letters emblazoned on the grille, spelling, of course, "FORD."
The blocky "FORD" lettering is so far only found on the front of the Raptor models, including the Ford F-150 Raptor R, Ford Bronco Raptor, and the Ford Ranger Raptor. It lends an aggressive personality to these vehicles, shouting the automaker's name in unmistakable black lettering and proudly proclaiming its heritage. In fact, there are a handful of aftermarket grille kits available for a variety of Ford SUVs and crossovers that give them the bold forward-facing "FORD" logo too.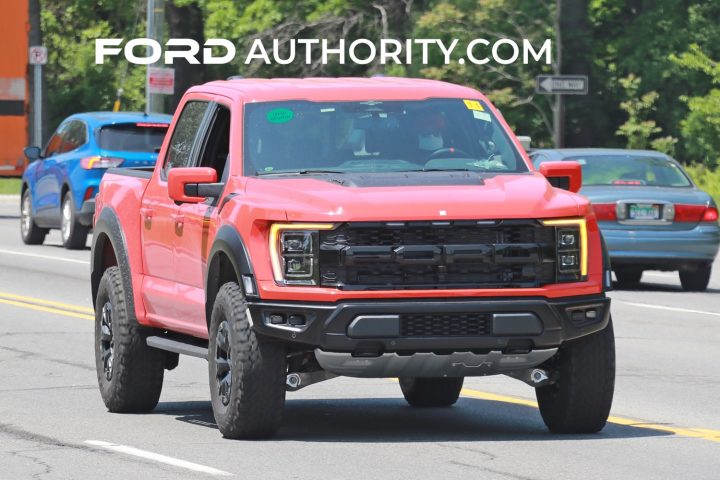 By contrast, the classic Blue Oval insignia is more than enough to instantly recognize the automaker responsible for a particular vehicle. First introduced back in 1927, The Blue Oval badge has been standard equipment on most, if not all of Ford's vehicles since 1979. While it has gone through some minor changes in the course of its 95-year lifespan, it hasn't lost the deep blue hue or the unmistakable Ford script, although vehicles featuring a black oval instead of a blue one have become increasingly popular as of late.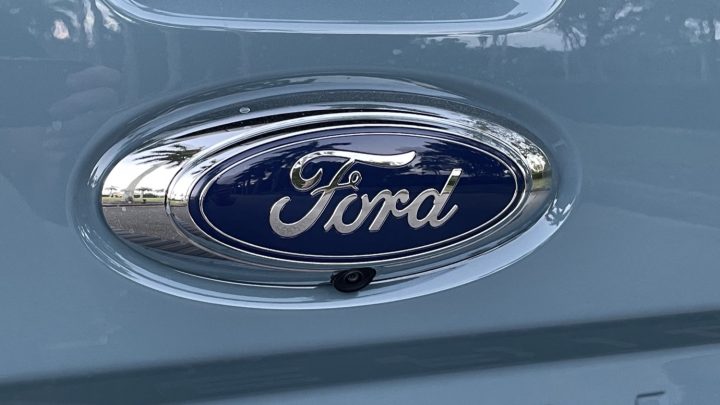 Interestingly, aside from the Raptor models, it's been a few years since a Ford vehicle has had the automaker's name spelled out on the back. They either feature The Blue Oval, or just the model name, although the Mustang family continues to sport other badges such as the pony insignia, or simply feature trim badging.
With all that in mind, we want to know what you think. Let us know in the poll below if you'd prefer future Ford vehicles stick with the classic Blue Oval, or go aggresive and opt for the bold "FORD" lettering on the grille.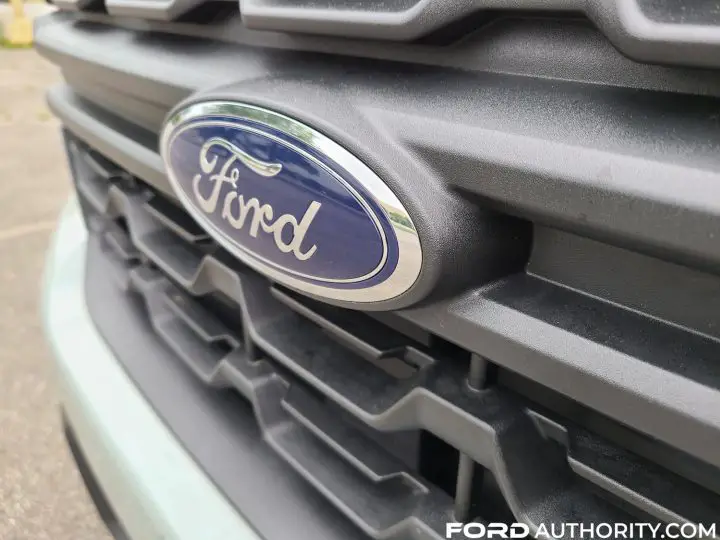 Want to stay up to date on all things Ford? Subscribe to Ford Authority for 24/7 Ford news coverage.