Ford CEO Jim Farley is a man with a passion for things that go fast on four wheels. An avid veteran racer, Farley still finds time to get behind the wheel of fast vehicles despite his duties as the head of The Blue Oval. Recently, Farley had the opportunity to experience the M-Sport Ford Puma Rally1 for himself and was thrilled with the little race car's performance. Now, he stepped into something a little larger, taking the Ford Pro Electric Supervan for a gallop at the Goodwood Hill Climb.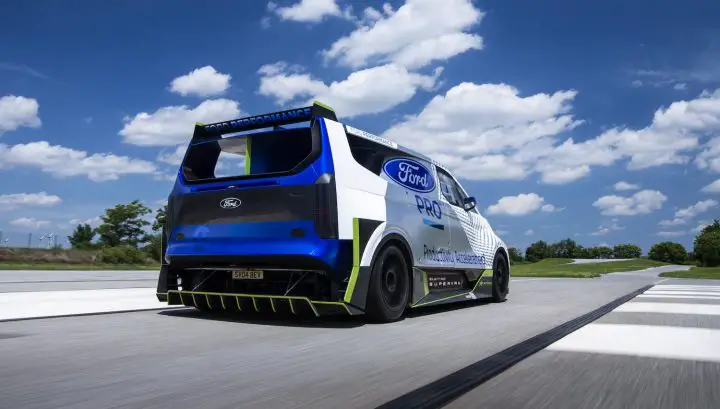 This isn't the first time Farley has tackled the Goodwood Hill Climb, since he piloted the Ford Mustang Mach-E 1400 up the challenging course last year, giving him a good feel for the road. This time, he had 1,973 horsepower to help him out, thanks to the Supervan's four electric motors. In just two seconds, the Ford Pro Electric Supervan makes it up to 60 miles per hour, and a 50 kWh liquid-cooled battery feeds those motors, while a bespoke control system makes sure everything functions smoothly.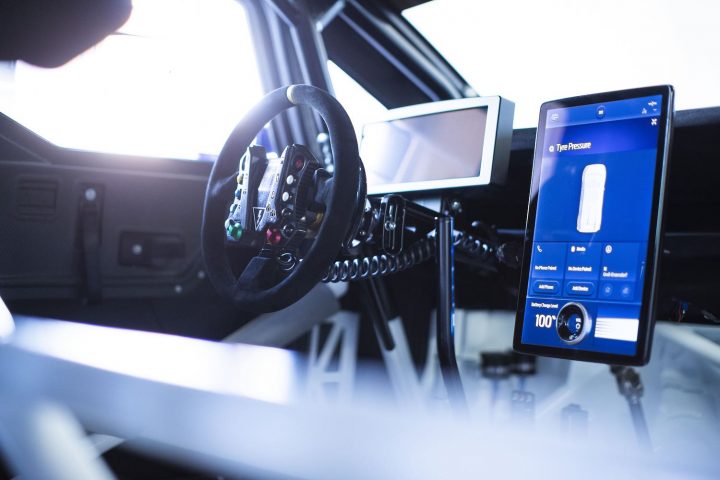 With Farley behind the wheel and Martin Sander, GM of Ford Europe, in the passenger's seat, the Ford Pro Electric Supervan takes off with a high-pitched electric whine as it swerves and searches for traction. Once it does, it sets off at a dead run, cornering with ease thanks to its track-ready chassis that shares components with the Ford E-Transit Custom, which the automaker revealed in May. A steel spaceframe and lightweight composite body panels make it the most race-prepared van to wear The Blue Oval badge.
"We just got out of the Supervan," Farley says after his run. "It's incredible. Zero to 60 in, like, one-and-a-half seconds."
The Ford Pro Electric Supervan serves to highlights Ford's push toward an all-electric future, as The Blue Oval is currently slated to roll out seven new electric vehicles by 2024 in Europe. Globally, Ford is ramping up its $50 billion electrification plan that should ostensibly allow the company to produce two million EVs by 2026.
We'll have more on the Ford Pro Electric SuperVan soon, so be sure and subscribe to Ford Authority for the latest Ford Transit news, and ongoing Ford news coverage.