One of the more famous movie cars of all time, the Ford Mustang known as "Eleanor" from the Gone in 60 Seconds movie franchise has been a closely guarded, trademarked entity, to the point where those that have tried to build replicas have been quite literally shut down on numerous occasions. However, one can purchase one of the three original surviving movie cars for big bucks, or for quite a bit less, an officially-licensed 1967 Ford Mustang Eleanor Tribute Edition. One of these replicas sold for $220k at a Barrett-Jackson auction nearly a year ago, but now, another example has raked in a whopping $330k at that same auction house's Las Vegas sale.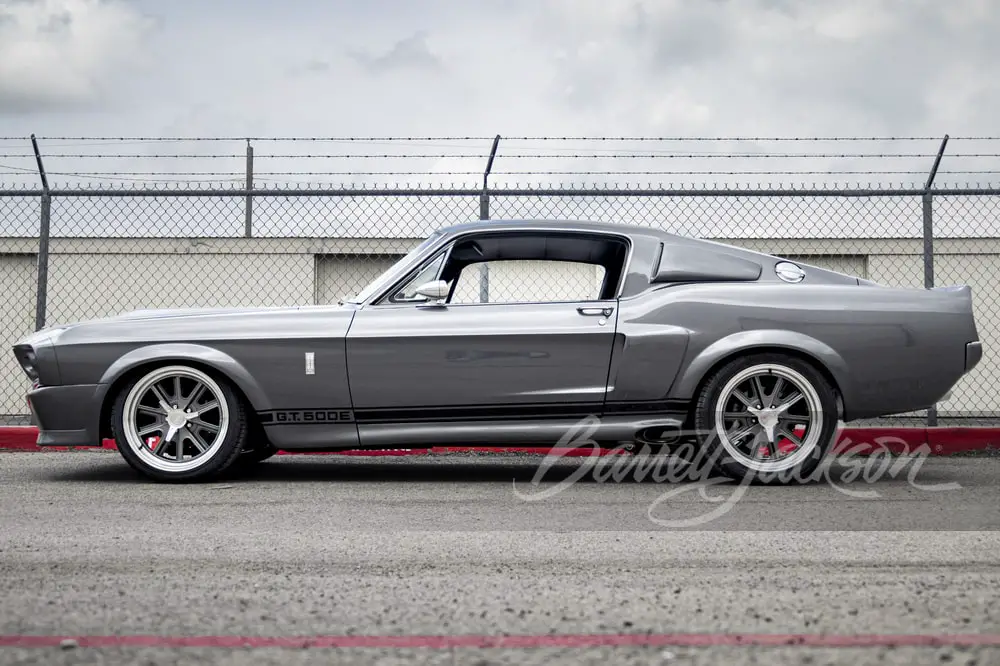 As is the case with all 1967 Ford Mustang Eleanor Tribute Edition models, this particular car comes with an Eleanor Certificate of Authenticity, Eleanor body VIN plate, and emblems issued by Gone in 60 Seconds, LLC – an important distinction for those looking for a proper replica of the big screen version. Like its counterparts, this particular build started out with a 1967 Mustang fastback, which was treated to a complete rotisserie restoration and some modifications as well.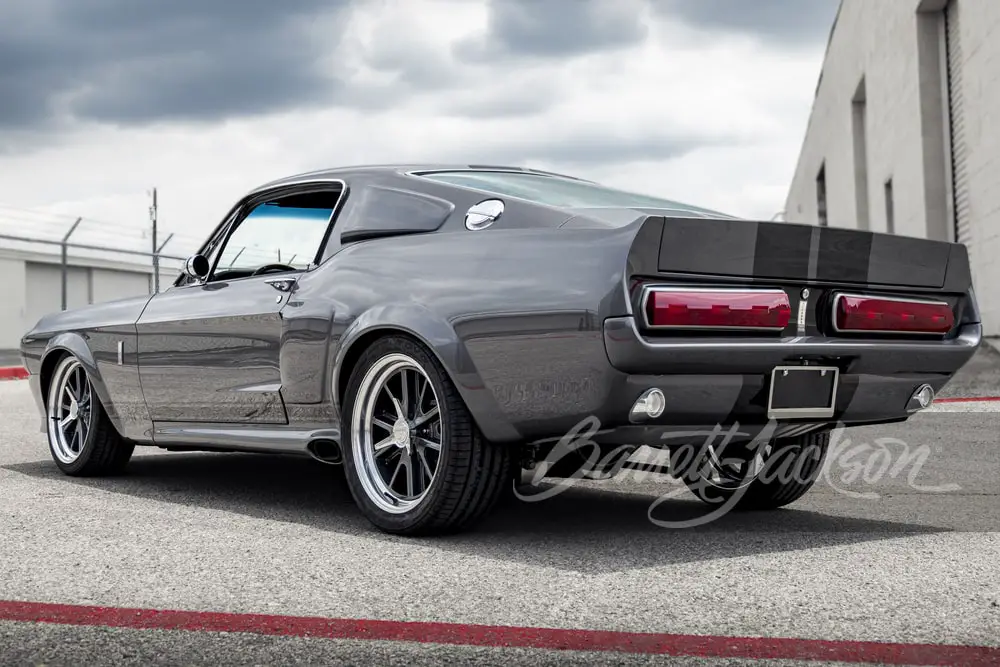 All of the gaps were tightened up during that process to perfect the car's fit and finish, and the requisite exterior modifications were performed to make it look just like the real Eleanor. That includes a custom hood, smoothed-out cowl, tucked and narrowed bumpers, and the addition of GT500-style wheels. The whole thing is capped off with Axalta Pepper Gray paint and black stripes for a super sanitary finish.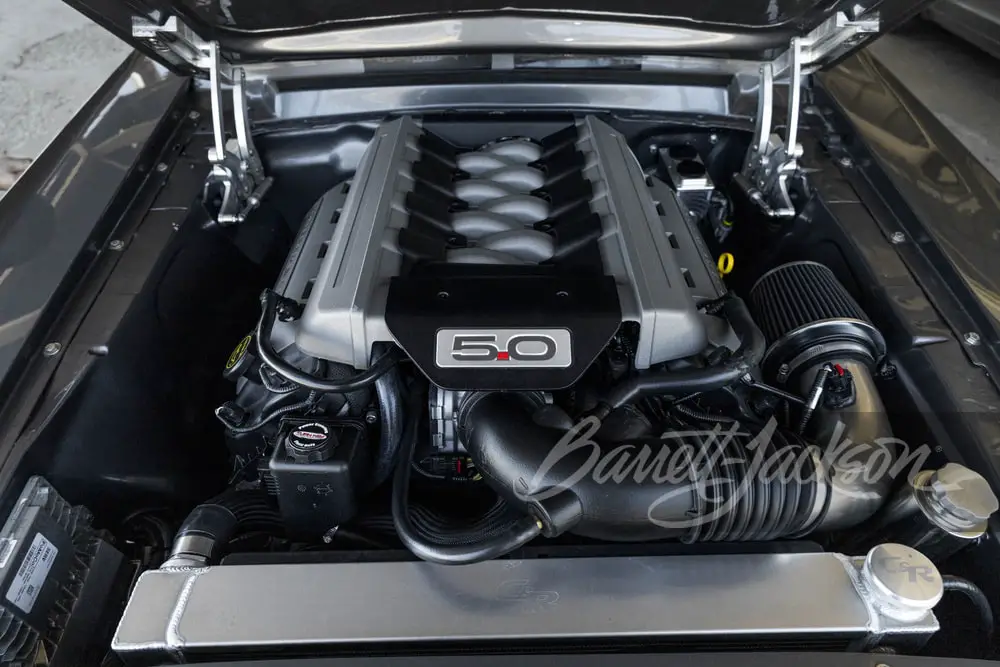 The same goes for the smooth engine bay, which houses the Ford 5.0L V8 Coyote powerplant that's mated to a TKO 600 six-speed manual transmission fitted with a Centerforce clutch. It sends power back to a 9-inch Ford rear end fitted with 3.70 gears, while four-wheel disc brakes bring it all to a halt. The suspension has been treated to a host of upgrades as well, which include tubular A-arms, sway bars, and adjustable QA1 coilovers.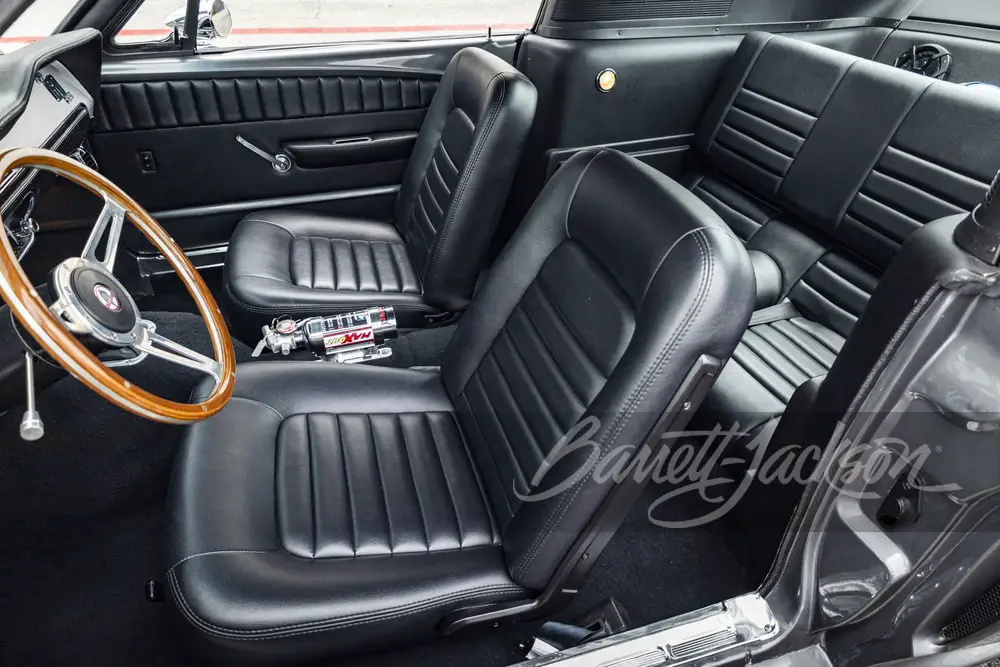 Throw in a modernized interior with an Ididit tilt steering column, Dakota Digital gauges, Nu-Relics power windows, and a "Go-Baby-Go" shifter, and we've got a proper Eleanor model for anyone that's obsessed with the movie version of this famous pony car – if they have the means to actually buy one, that is.
We'll have more cool auction finds like this to share soon, so subscribe to Ford Authority for the latest Ford Mustang news and non-stop Ford news.