Just yesterday, Ford Authority spies spotted a 2023 Ford Bronco Heritage Edition four-door competely uncovered for the very first time, giving us a good look at this upcoming variant. Previously, the Heritage made an appearance in an official FoMoCo dealer document detailing leasing information about 2022 Ford Bronco pricing, making it seem as if this new model was destined to be added to the SUV's lineup. However, that didn't come to fruition – at least in the 2022 model year. Now, Ford Authority spies have spotted yet another 2023 Ford Bronco Heritage Edition, this time a two-door model finished in Area 51 with a very minimal amount of camo.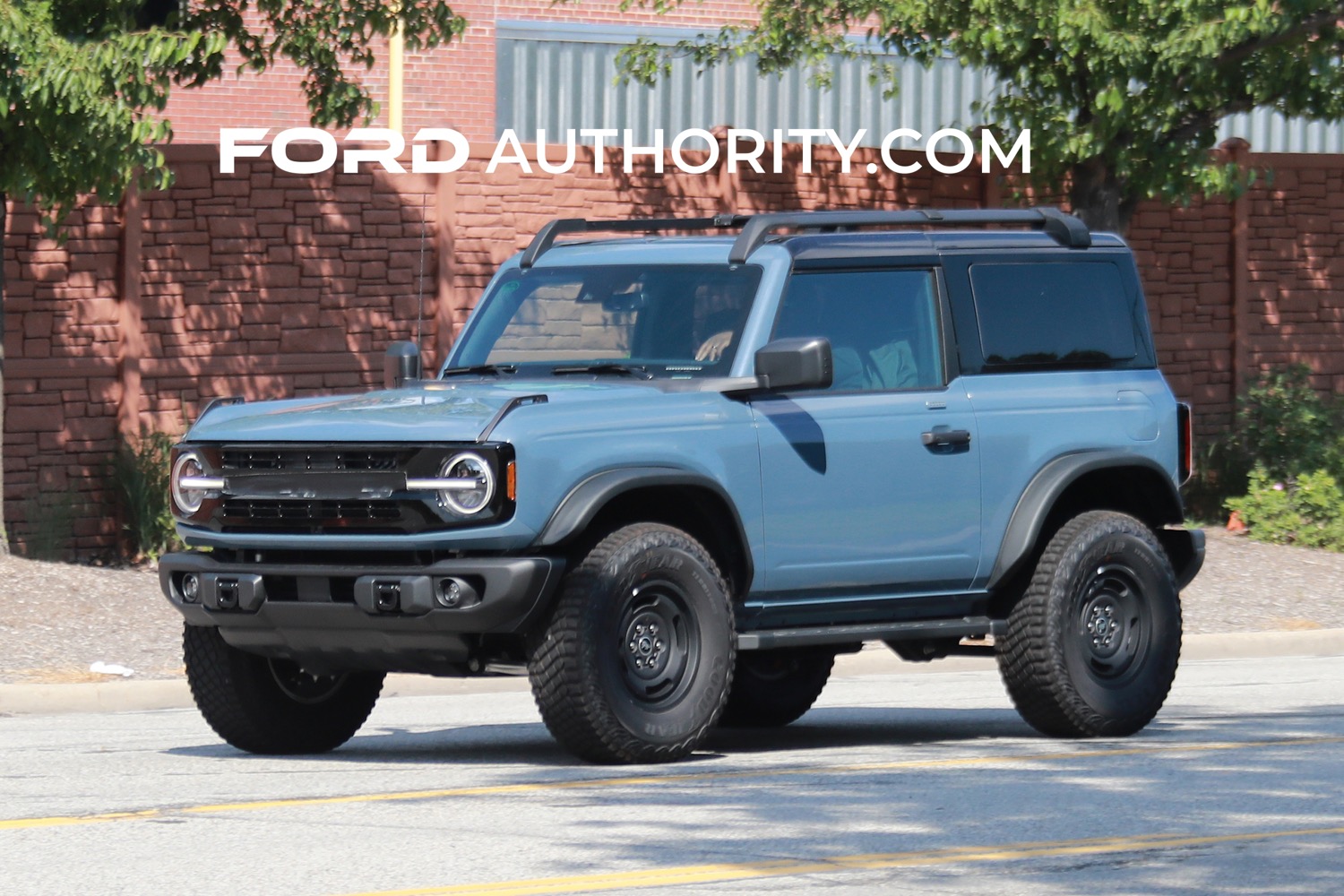 That minimal amount of camo, humorously enough, is only covering the "Ford" lettering in this Bronco's front grille, which is unique to this model, along with the Ford Bronco Raptor and its much larger "Ford" script. This section wasn't covered up on yesterday's model, which revealed that the lettering is also finished in the SUV's body color for a unique look. The front grille present on both Heritage Edition models is also unique from other Broncos, too.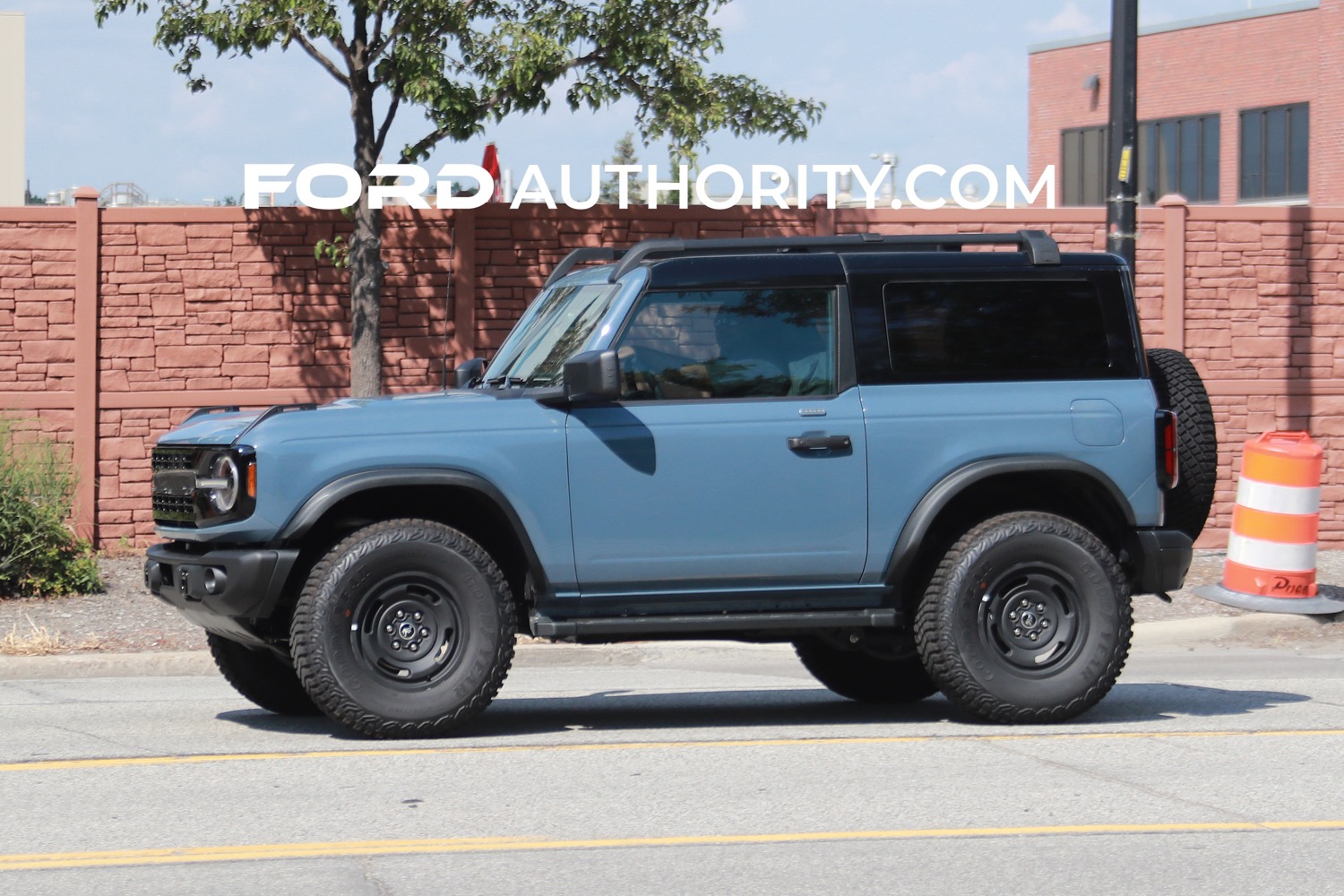 Moving down the side, we can see a roof rack that looks very much like the one present on the Bronco Everglades, as well as similar, retro-styled four-slot wheels and meatier tires that are finished in a matte black and covered by the same squared-off fender flares as the Everglades.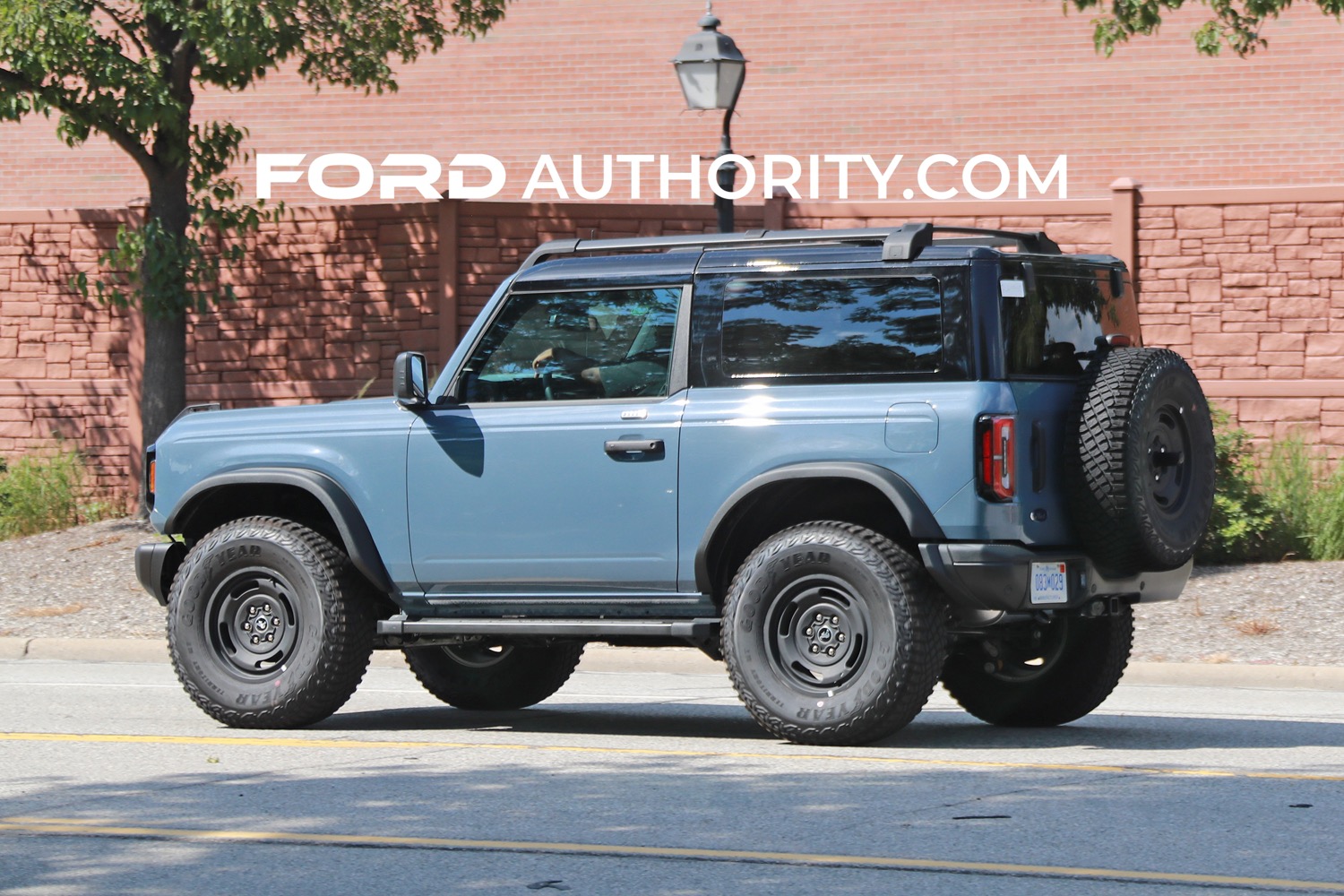 Both 2023 Ford Bronco Heritage Edition models spied thus far have been fitted with a painted hard top, a feature that was originally supposed to be available when the sixth-generation Bronco launched for the 2021 model year but was later delayed.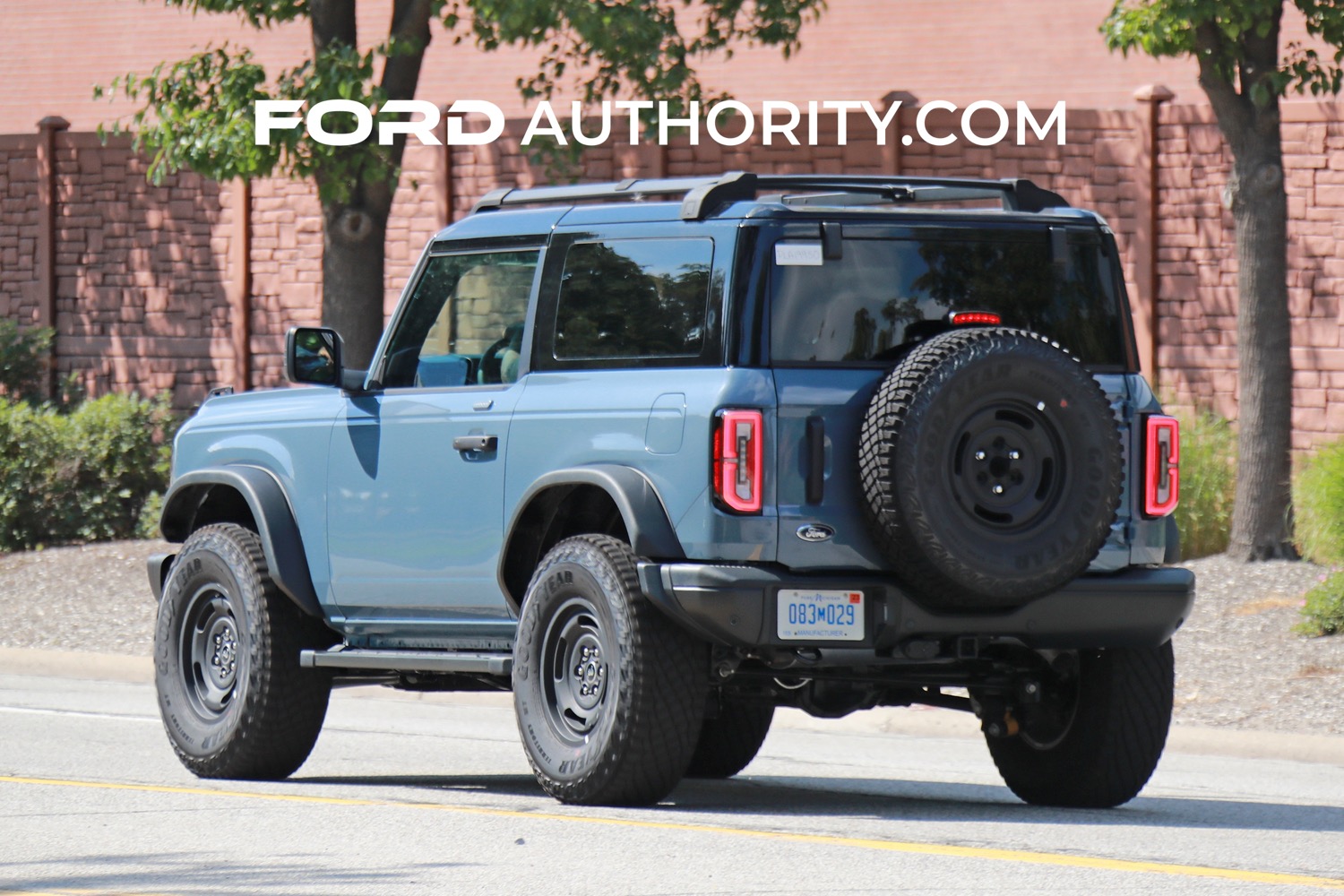 The overall look of the 2023 Ford Bronco Heritage Edition is supposed to pay homage to the original 1966 model, and it does so with many of the aforementioned features. This particular variant's launch will also coincide with a new, retro-inspired blue paint option, as Ford Authority reported in late June, which would only add to its decidedly vintage appeal.
We'll have more on the Bronco Heritage Edition soon, so be sure and subscribe to Ford Authority for more Ford Bronco news and comprehensive Ford news coverage.