Ford Authority spies have spotted several 2023 Ford Escape prototypes over the past few months, models that were initially covered in heavy camo. However, more recently, those same spies have come across a pair of 2023 Escape models completely uncovered, giving us our first look at the refreshed crossover in the flesh. Now, Ford Authority spies have spotted a 2023 Ford Escape Active for the very first time, and like the last couple of sightings, this one isn't wearing any sort of camouflage, either.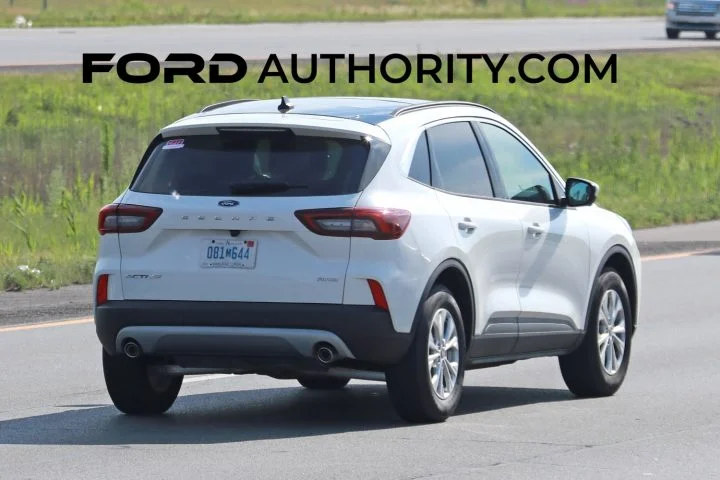 As Ford Authority reported in June, FoMoCo recently filed a trademark for "Escape Active" in the U.S., foreshadowing the appearance of this more rugged variant of the crossover. Like other Active models in Ford's current lineup, this 2023 Ford Escape Active has several exterior features that define it as a more off-road capable version of the regular model. Interestingly, this would mark the very first time an Active model from The Blue Oval would be available in North America, however.
As is the case with existing Active models, this Escape Active appears to have unique front and rear bumpers that improve approach and departure angles for off-road purposes. Additionally, it seems the Active's ride height has been increased, with black plastic cladding covering the lower portions of the center section and the wheel well arches – as compared to the body-color parts present on previously-spied 2023 Escapes. Ford's Active models typically come equipped with unique suspension tuning and skid plates, among other enhancements.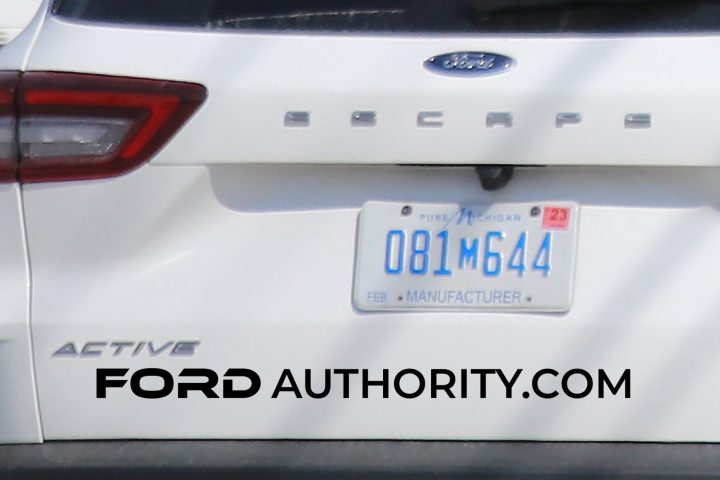 Moving to the rear, we can clearly see an "Active" badge present on the lower left-hand side of the tailgate on this Escape model, which obviously confirms that we are, in fact, looking at a more rugged version of the long-running crossover. Based on that badge, it seems as if the 2023 Ford Escape Active will exist as its own trim level rather than an optional package, which is how other Active models have traditionally been positioned in FoMoCo's lineup.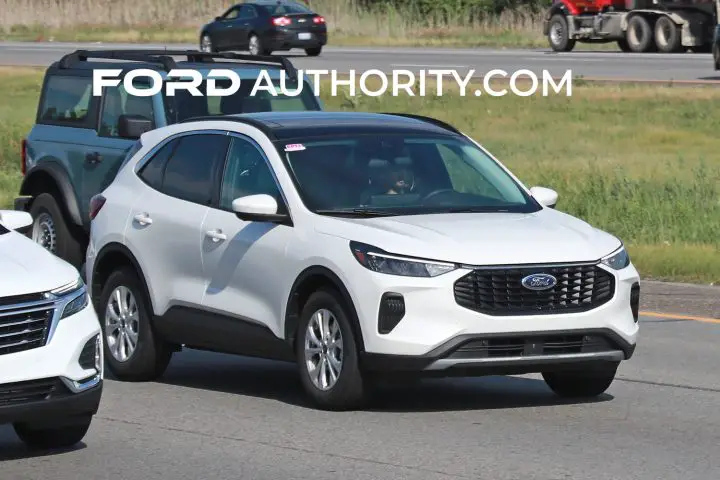 The Active will be joined by another new addition to the Escape lineup – an ST-Line variant, as Ford Authority reported earlier this month. Ford Authority spies first spotted an Escape ST-Line completely uncovered in mid-June, and a few weeks ago, came across another version of the sportier crossover wearing ST-Line badges. As Ford Authority reported last month, 2023 Escape order books are scheduled to open in September, with production kicking off a couple of months later in November.
We'll have more on the Ford Escape soon, so subscribe to Ford Authority for the latest Ford Escape news, and continuous Ford news coverage.