The 2023 Ford F-150 Raptor R was finally revealed earlier this week following months of anticipation, rumors, spy shots, and speculation. One of the worst kept secrets about the F-150 Raptor R, however, was the fact that it's powered by the supercharged Ford 5.2L V8 Predator powerplant, which produces 700 horsepower and 640 pound-feet of torque (with the potential to make much more) in the particular application. However, Ford didn't reveal too many details about the changes it made to this powerplant over the Ford Mustang Shelby GT500, though Jason Fenske of Engineering Explained fills that information gap for us in the video below.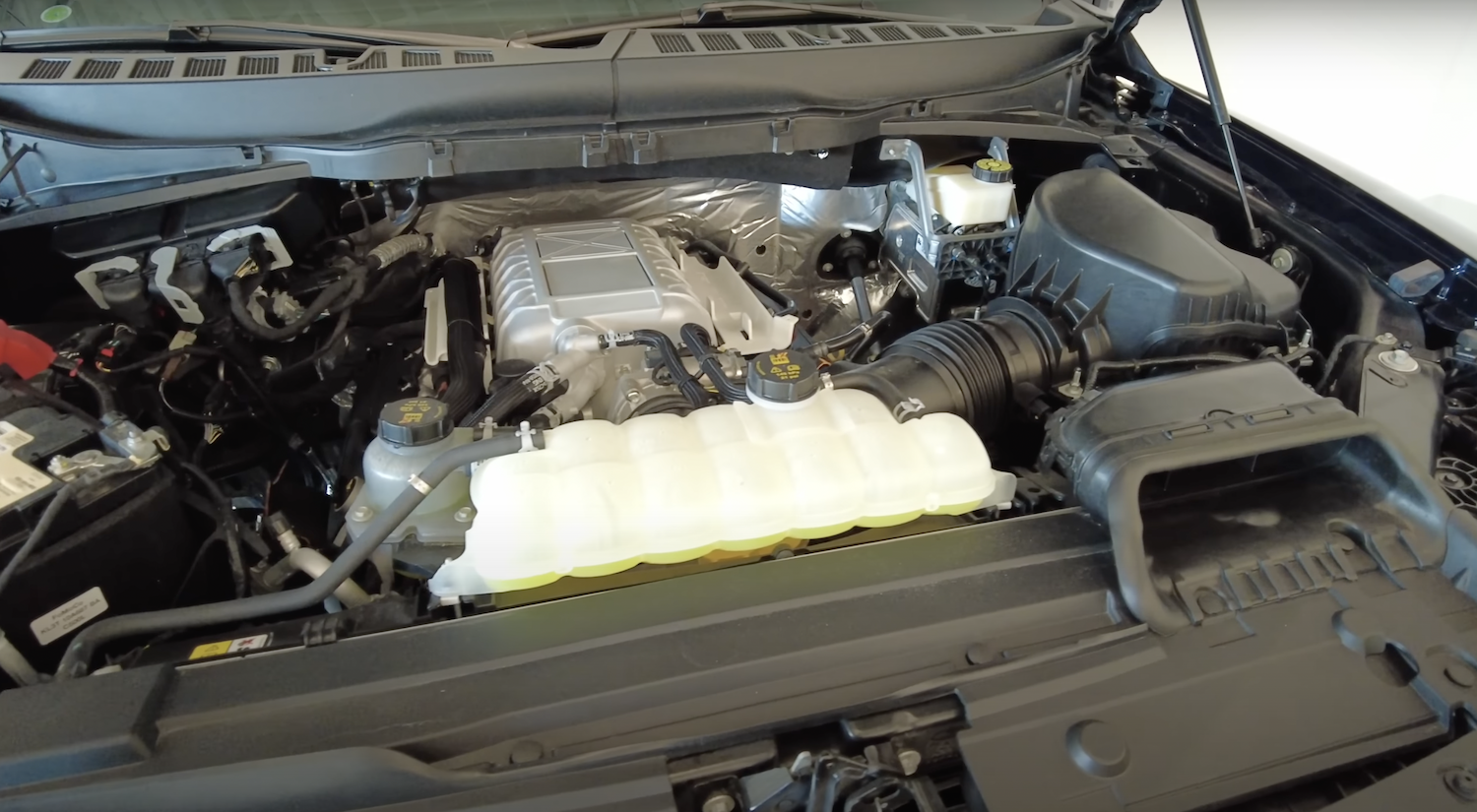 Perhaps the most notable thing about the V8 present in the 2023 Ford F-150 Raptor R is that it shares very little with the naturally-aspirated Ford 5.2L V8 Voodoo powerplant present in the GT350, as Fenske found out while speaking with Ford's V8 program supervisor, Brian Lizotte, and Ford Performance chief engineer Carl Widmann. In fact, the only components the Raptor R's version of the 5.2 shares with the Voodoo are its intake and exhaust valves.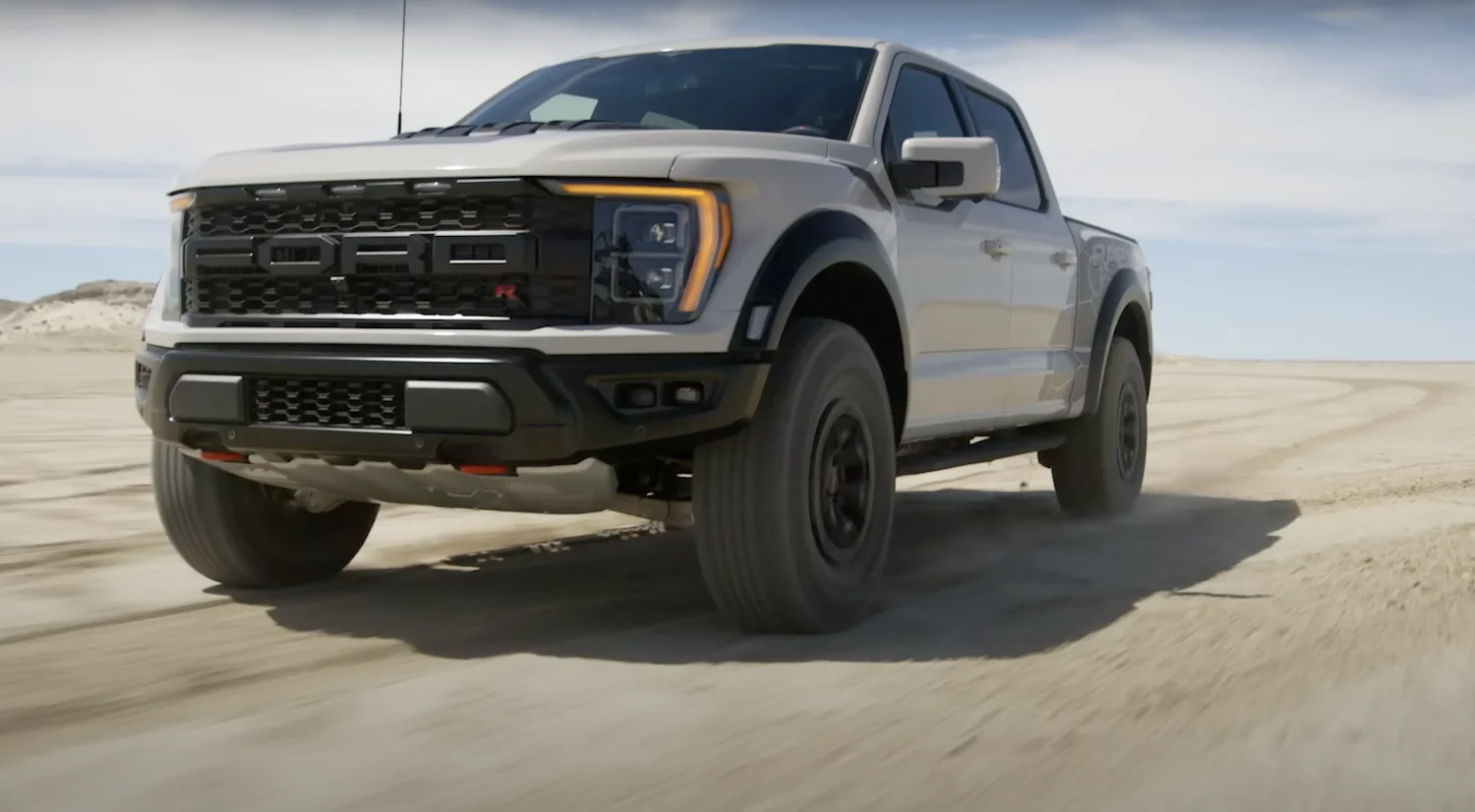 As for the Predator present in the GT500 and Raptor R, both engines are based on the same block as the Voodoo, though that unit and the aluminum heads have additional cooling jackets and strengthening for the pan rail structure, cylinder bores, and cylinder heads to handle the powerplant's additional output. However, whereas Ford chose to focus on high-end power in the GT500 for track use, the purpose of the F-150 Raptor R is to deliver more low-end torque for off-road applications. Regardless, the Raptor R redlines at a fairly lofty 7,000 rpm – just 500 less than the GT500.
As Ford previously mentioned, the F-150 Raptor R utilizes a smaller supercharger pulley to achieve this – 74.5 millimeters compared to 80.1 in the GT500, which makes the supercharger rotors spin faster. Additionally, the pickup has a new intake (which went through nine iterations during the development process), exhaust, and updated fuel injection and ignition timing, which results in the different outputs, as well as a revised power curve when compared to its pony car counterpart.
We'll have more on the on the F-150 Raptor R soon, so be sure and subscribe to Ford Authority for more Ford F-Series news, Ford F-150 news, Ford F-150 Raptor news, and continuous Ford news coverage.