Cedar Point is not only one of the largest and most popular amusement parks in the U.S., it's also the second-oldest after having opened way back in 1870. The 364-acre park contains a total of 16 roller coasters, which is the fourth-most in the world, and it attracts several million visitors per year. But one of the coolest rides present at this historic park is called "Mustangs," an antique car ride that's been in operation since 1970. Recently, Ford Authority spotted this ride while enjoying Cedar Point, and as it turns out, it has a pretty interesting history, too.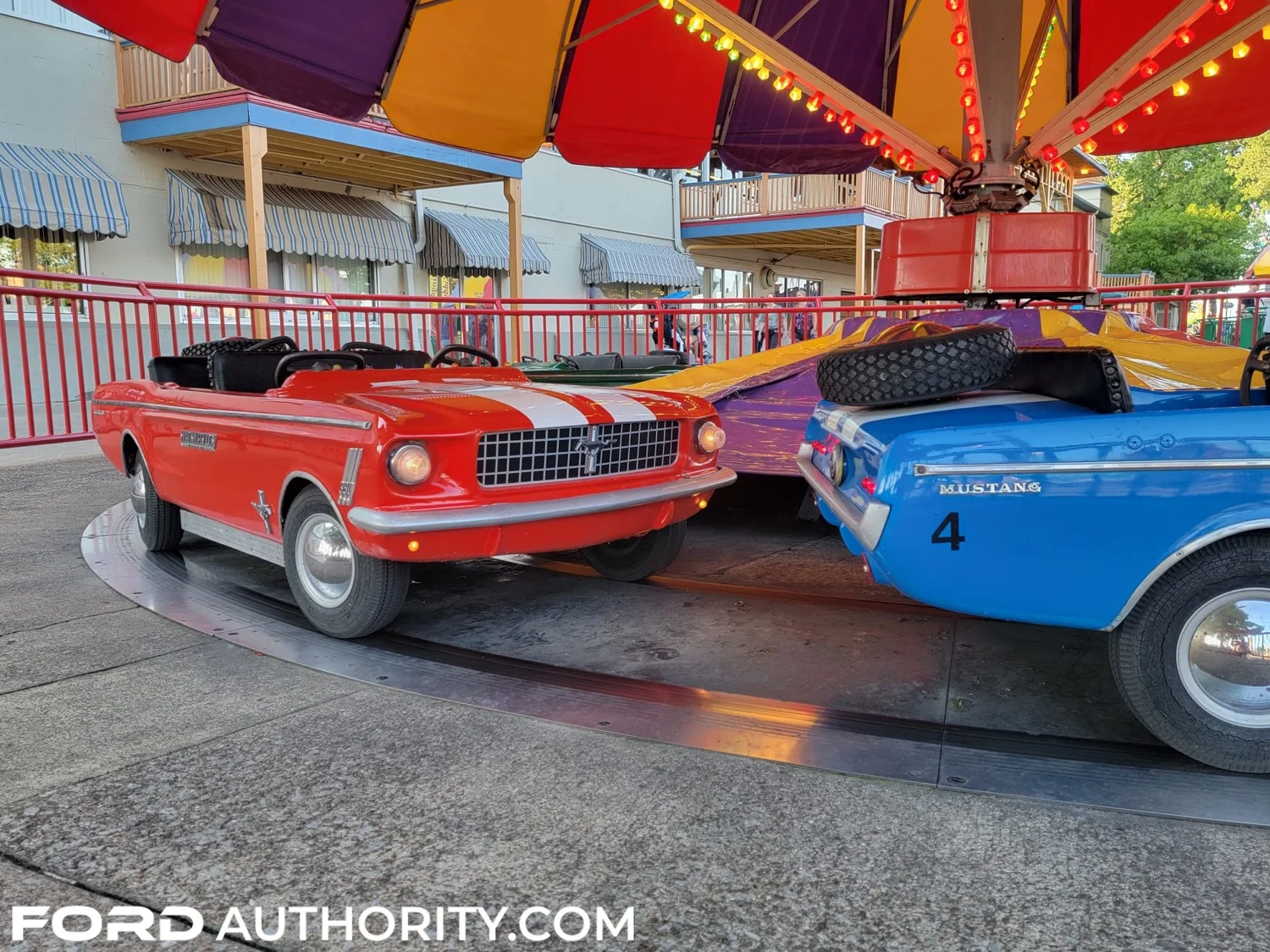 The first-generation Ford Mustang toy cars used in the Mustangs ride are located in Kiddy Kingdom, so as one might imagine, this is no thrill ride. Regardless, the intention here was to obviously drum up interest in the iconic pony car, giving young folks a taste of what it's like to tool around in the real thing. Unfortunately, since these replica Mustangs aren't exactly huge, we adults are limited to 54 inches in height if we want to be able to participate.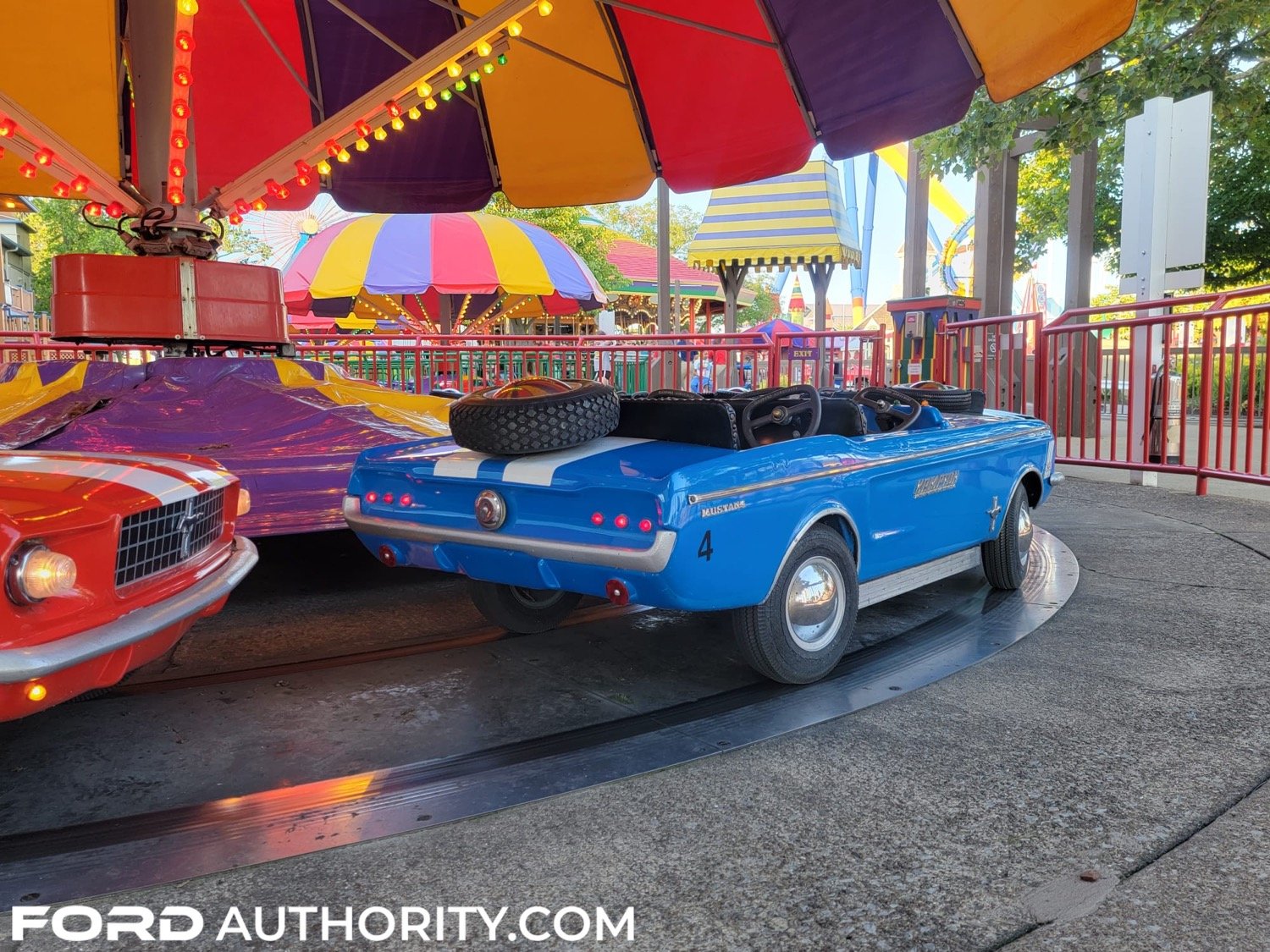 This particular ride was originally created by the Hampton Amusement Company, which came to be in 1942 when St. Louis native Theodore "Ted" Sneed built his first carnival ride from scratch. That would be the first of many to come from Hampton, however, which was named after Hampton Avenue, the St. Louis street where the original prototype was set up.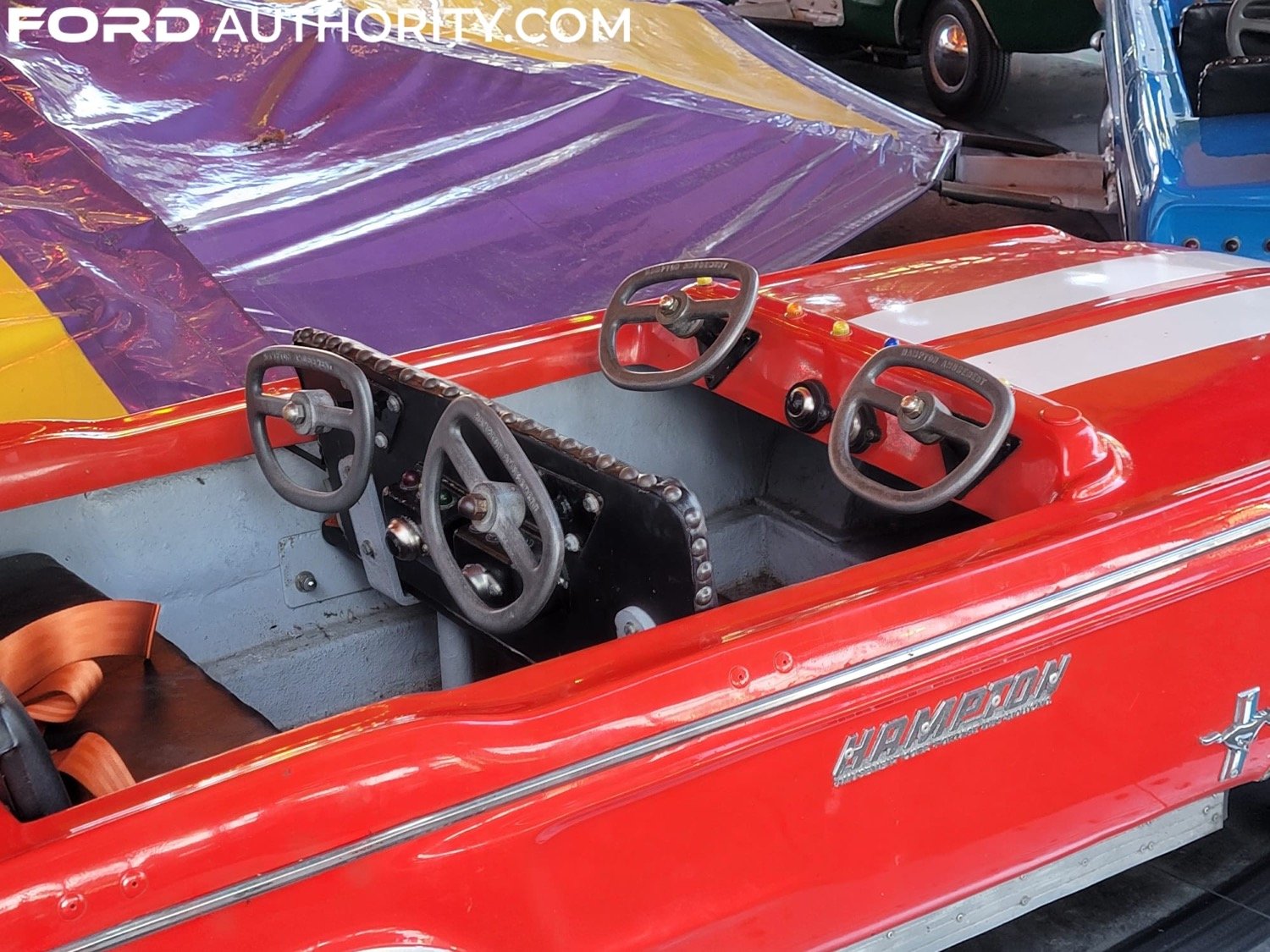 Hampton went on to win quite a few awards for its array of cool amusement park rides, including Kiddie Flyer Hand Cars back in 1950, as well as Tubs-O-Fun just a few years later. The company eventually moved its operations to to Portage des Sioux, employing over 100 people and building around 100 rides per year. Hampton was eventually sold in 1978 and merged with another company before going out of business for good in 1993. However, this very cool Mustangs ride is still entertaining young folks today, which is pretty cool in our book.
We'll have more interesting pieces of Ford history to share soon, so be sure and subscribe to Ford Authority for more Ford Mustang news and ongoing Ford news coverage.