As Ford Authority reported back in June of 2020, the naturally-aspirated Ford 7.3L V8 Godzilla powerplant was added to the Ford Performance catalog in crate engine form at that time, giving hot rodders another solid option in that regard. That particular offering consists of a full engine assembly including the intake and throttle body, exhaust manifolds, oil pan and cooler, ignition coils and wires, flex plate, and factory lift brackets, though additional parts were previously sold separately. Now, however, the complete Ford 7.3L crate engine powertrain package is available directly through The Blue Oval.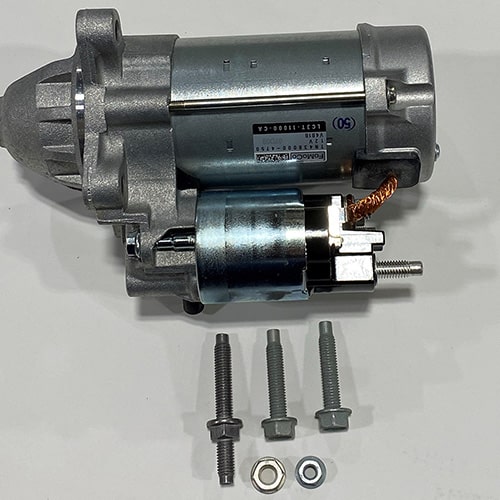 This new offering is listed in the Ford Performance Catalog under part number M-9000-PM73A and retails for $19,995. Aside from the complete Godzilla powerplant – which cranks out 430 horsepower and 475 pound-feet of torque in stock form – the kit also comes with a bevy of components including a control pack that consists of a PCM with a Ford Performance calibration, an electronic throttle pedal, Ford Mustang Bullitt airbox, and an 87mm Bullitt throttle body adaptor.
Additionally, this new kit also comes with a FEAD kit consisting of an alternator and bracket, power steering pump, tensioner belt,, and installation hardware, along with a starter, index plate, and a production Ford Super Duty 10R140 transmission and torque converter,
transmission cooler, shifter and cable assembly, and mounting hardware.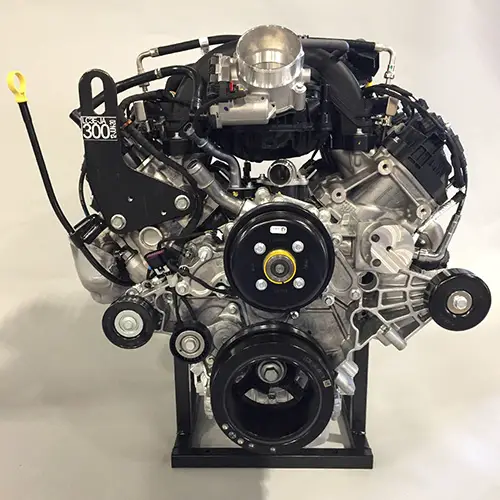 This offering joins a few other Godzilla accessories already available from Ford's ever-expanding catalog, including an air conditioning add-on kit and engine storage cradle. For those looking for some serious power potential from an old school pushrod powerplant, the Godzilla certainly has that in spades, as we've already seen a mildly-modified example pump out 780 horsepower and another, more serious twin-turbo build make over 1,100 ponies on the dyno.
We'll have more on the latest parts and accessories like this soon, so be sure to subscribe to Ford Authority for non-stop Ford news coverage.