Though the rollout of Ford BlueCruise – the automaker's hands-free highway driving assist feature – didn't exactly go as planned, it has steadily gained favor among consumers and critics alike. Ford BlueCruise has garnered some accolades recently from the likes of Consumer Reports, engineer and YouTuber Sandy Munro, and AAA. As of June, a total of 38,000 Ford BlueCruise users had traveled a total of 4.5 million miles with the feature engaged since its launch in 2021, and now, Ford has released some updated figures that reveal this feature has only gotten more popular over the past month or so.
BlueCruise users have now covered a total of 10.6 million miles over the past year since it originally launched – more than double last month's figure – while a grand total of 66,500 Ford F-150 and Ford Mustang Mach-E customers (the only vehicles BlueCruise is currently available with) have activated the feature via a Ford Power-Up software update. Additionally, data shows that the most popular routes for hands-free driving are currently between Dallas and Houston, Salt Lake City and Las Vegas, and Cape Canaveral and Ft. Lauderdale.
"We are rapidly increasing the number of digital vehicles on the road with new services that create 'always-on' customer relationships with great software experiences," said CEO Jim Farley. "BlueCruise is a great example as customers have driven more than 10 million miles hands-free in just one year since we launched the capability and delivered it with a Ford Power-Up software update."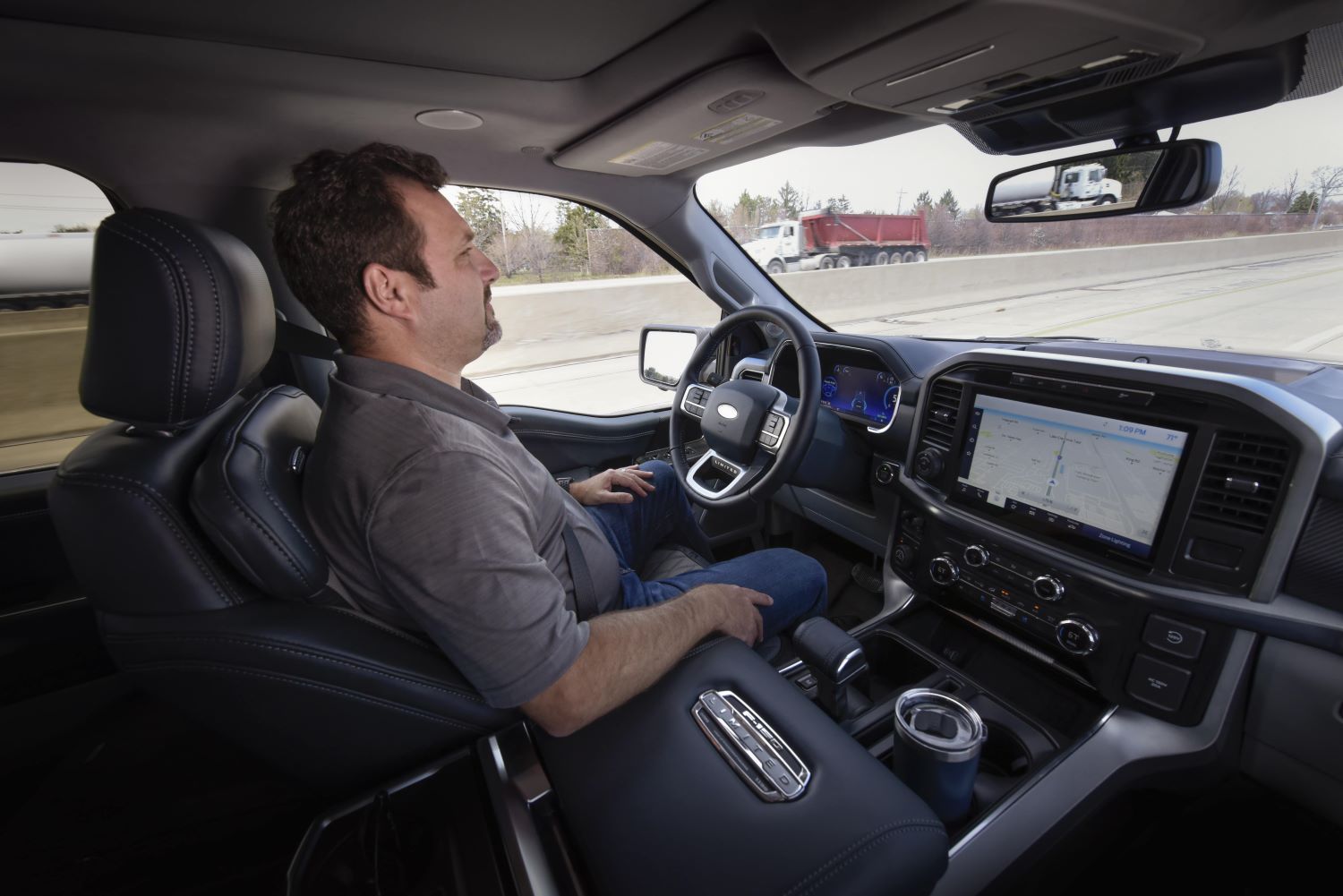 "Ford Power-Up technology is the gift that keeps giving. Ford BlueCruise software updates are a powerful example of this. One day you're driving normally and the next hands-free," added Farid Abdulhadi, program manager, Ford Power-Up Technology. "Ford is helping lead the mainstream adoption of advanced software update capability, similar to how smartphones changed the world of flip phones."
We'll have more on BlueCruise soon, so be sure and subscribe to Ford Authority for ongoing Ford news coverage.