Ford Motor Company Canada sales increased 9.5 percent to 72,093 units during the second quarter of 2022. Sales increased at both FoMoCo brands – the namesake Ford brand as well as at Lincoln.
The growth is the result of gains across a number of key vehicle lines, from the top-selling Ford F-Series pickups to the Escape and Bronco Sport utilities. Ford also made the first deliveries of the all-new, all-electric F-150 Lightning to Canadian customers in June. Additionally, Lincoln also posted a sales increase for the third consecutive quarter as customers flocked to its utility vehicles.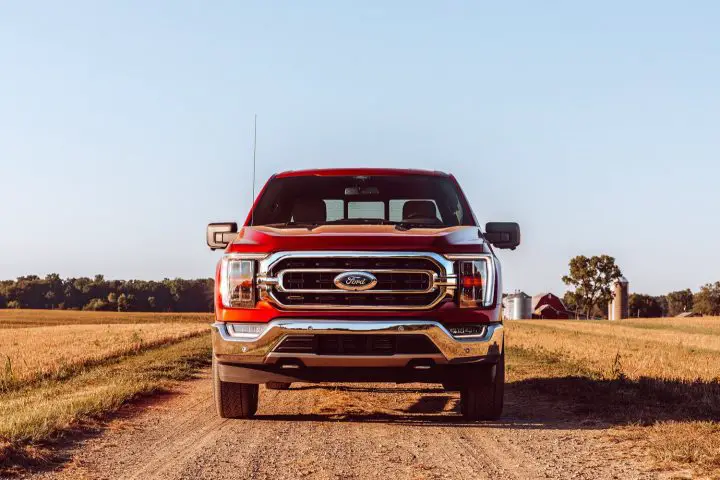 "There isn't a better way to lead the electric vehicle revolution than to electrify the Ford F-150 – the iconic truck that so many Canadians use every day to get things done at work and at home," said President and CEO at Ford of Canada, Bev Goodman. "The F-150 Lightning is the most important vehicle launch for Ford Motor Company since the Model T, and I am beyond excited to see the first Canadian customers driving their very own all-electric Ford pickup. That is bringing a whole new generation of customers into the Ford family," she added.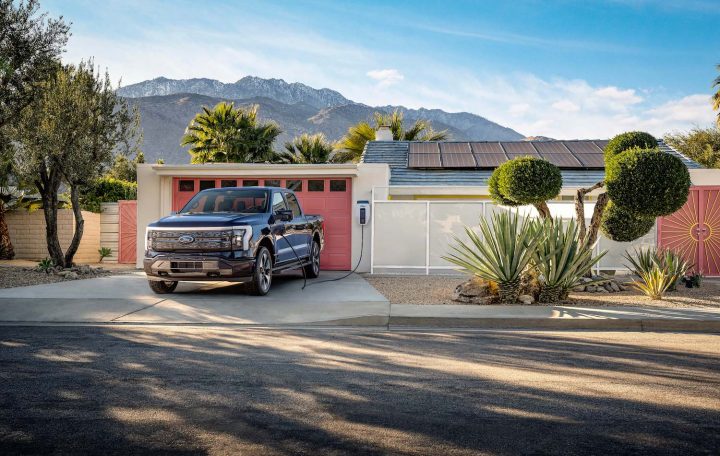 FoMoCo Canada Sales Notes – Q2 2022
Ford Motor Company Canada sales during the second quarter 2022 increased 9.5 percent to 72,093 units

Total sales was 72,147 units, including discontinued models
Car sales totaled 1,211 units, down 47.4 percent
Truck and SUV sales totaled 70,936 units, up 11.4 percent
Brand & Model Sales
Ford sales increased 9.6 percent to 69,706 units:
Lincoln sales increased 8.6 percent to 2,387 units:
During the first six month of the 2022 calendar year, Ford Motor Company Canada sales decreased four percent to 115,154 units.
Sales Results - Q2 2022 - Canada - Ford
| MODEL | Q2 2022 / Q2 2021 | Q2 2022 | Q2 2021 | YTD 2022 / YTD 2021 | YTD 2022 | YTD 2021 |
| --- | --- | --- | --- | --- | --- | --- |
| BRONCO | +9,959.07% | 2,212 | 22 | +17,763.64% | 3,930 | 22 |
| BRONCO SPORT | +35.76% | 3,762 | 2,771 | +45.26% | 6,220 | 4,282 |
| E-SERIES | -42.59% | 558 | 972 | -31.62% | 1,131 | 1,654 |
| ECOSPORT | -58.84% | 347 | 843 | -45.62% | 955 | 1,756 |
| EDGE | +103.15% | 4,965 | 2,444 | +52.34% | 7,570 | 4,969 |
| ESCAPE | +7.77% | 9,496 | 8,811 | +8.70% | 13,433 | 12,358 |
| EXPEDITION | -26.96% | 1,135 | 1,554 | -44.30% | 1,450 | 2,603 |
| EXPLORER | -1.97% | 4,679 | 4,773 | -5.31% | 7,914 | 8,358 |
| F-SERIES | +10.79% | 32,222 | 29,083 | -14.97% | 50,440 | 59,321 |
| GT | 0.00% | 5 | 5 | -16.67% | 10 | 12 |
| MAVERICK | * | 2,518 | * | * | 4,451 | 0 |
| MUSTANG | -37.35% | 1,206 | 1,925 | -24.18% | 2,016 | 2,659 |
| MUSTANG MACH-E | -21.81% | 1,133 | 1,449 | +2.41% | 2,165 | 2,114 |
| RANGER | -69.58% | 1,255 | 4,125 | -59.97% | 2,491 | 6,223 |
| TRANSIT | +5.55% | 3,825 | 3,624 | -21.80% | 6,205 | 7,935 |
| TRANSIT CONNECT | -55.30% | 388 | 868 | -51.64% | 694 | 1,435 |
| FORD TOTAL | +9.56% | 69,706 | 63,623 | -4.57% | 111,075 | 116,393 |
Sales Results - Q2 2022 - Canada - Lincoln
| MODEL | Q2 2022 / Q2 2021 | Q2 2022 | Q2 2021 | YTD 2022 / YTD 2021 | YTD 2022 | YTD 2021 |
| --- | --- | --- | --- | --- | --- | --- |
| AVIATOR | -15.02% | 481 | 566 | +4.75% | 970 | 926 |
| CORSAIR | +6.45% | 726 | 682 | +9.54% | 1,274 | 1,163 |
| NAUTILUS | +27.13% | 717 | 564 | +41.51% | 1,217 | 860 |
| NAVIGATOR | +25.47% | 463 | 369 | -3.59% | 618 | 641 |
| LINCOLN TOTAL | +8.65% | 2,387 | 2,197 | +12.52% | 4,079 | 3,625 |
Sales Results - Q2 2022 - Canada - FMC Totals
| BRAND | Q2 2022 / Q2 2021 | Q2 2022 | Q2 2021 | YTD 2022 / YTD 2021 | YTD 2022 | YTD 2021 |
| --- | --- | --- | --- | --- | --- | --- |
| FORD TOTAL | +9.56% | 69,706 | 63,623 | -4.57% | 111,075 | 116,393 |
| LINCOLN TOTAL | +8.65% | 2,387 | 2,197 | +12.52% | 4,079 | 3,625 |
| FMC CANADA TOTAL | +9.53% | 72,093 | 65,820 | -4.05% | 115,154 | 120,018 |
About The Numbers
All percent change figures compared to Ford Motor Company Canada sales for Q2 2021, unless noted otherwise
Further Reading & Sales Reporting
Running Ford Motor Company sales numbers
Ford Motor Company Q1 2022 sales reports:

Ford Motor Company sales Q1 2022 U.S.A
Ford Europe sales Q1 2022
Ford Motor Company Canada sales Q1 2022

Ford Canada sales Q1 2022
Lincoln Canada sales Q1 2022

Ford Motor Company Argentina sales Q1 2022
Ford Motor Company Brazil sales Q1 2022
Ford Motor Company Korea sales Q1 2022

Ford Motor Company Korea sales January 2022

Ford Korea sales January 2022
Lincoln Korea sales January 2022

Ford Motor Company Korea sales February 2022

Ford Korea sales February 2022
Lincoln Korea sales February 2022

Ford Motor Company Korea sales March 2022

Ford Korea sales March 2022
Lincoln Korea sales March 2022

Ford Motor Company Mexico sales Q1 2022
Ford Russia sales Q1 2022

Ford Russia sales January 2022
Ford Russia sales February 2022
Ford Russia sales March 2022