In recent months, a number of police departments, government agencies, and other entities have explored the idea of adding the Ford Mustang Mach-E to their fleets or have actually already done so, including the Michigan State Police, the Ann Arbor Police Department, a host of law enforcement agencies in the UK, New York City cab companies, the Department of Homeland Security, and the City of Repentigny in Quebec, Canada. Now, we can add the Netherlands to that list, as an emergency services company in Amstelveen is now using the Ford Mustang Mach-E to help train ambulance drivers.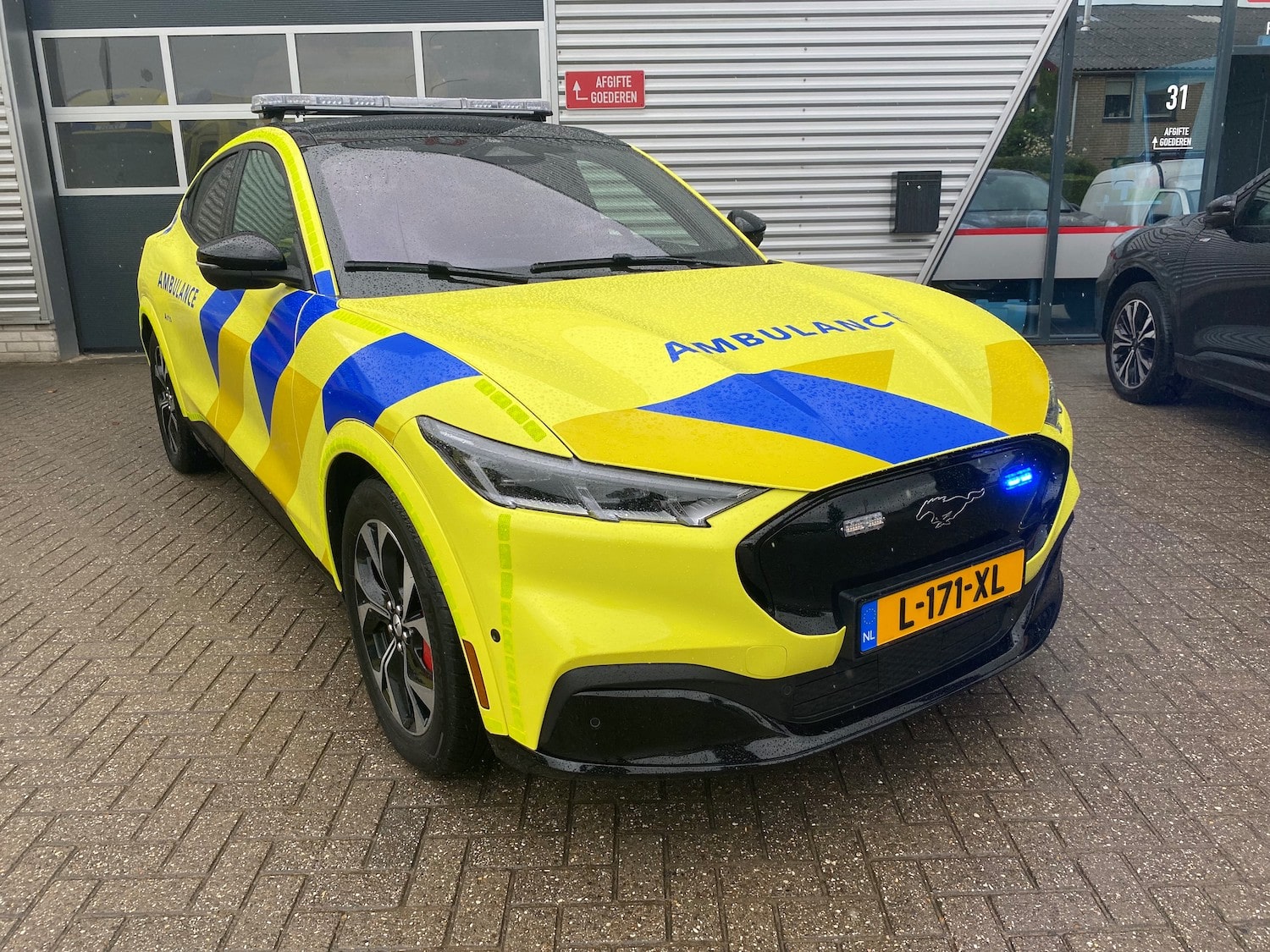 That company is Broeder de Vries, part of a Dutch Medical Group from Lijnden, which provides ambulance care, mobile foreign care, and control room services, as well as training in medical care and driving skills. The company's existing stable of drivers requires extensive medical and technical training, as well as the ability to pilot an ambulance safely through traffic.
Broeder de Vries has relied on the Ford Transit Custom ambulance for quite a few years now to transport its patients in need of care, and very recently began transitioning its fleet to plug-in hybrid models. However, the latest addition to that lineup is fully electric – the Ford Mustang Mach-E – which has begun serving as a test vehicle in the company's driver skills training program.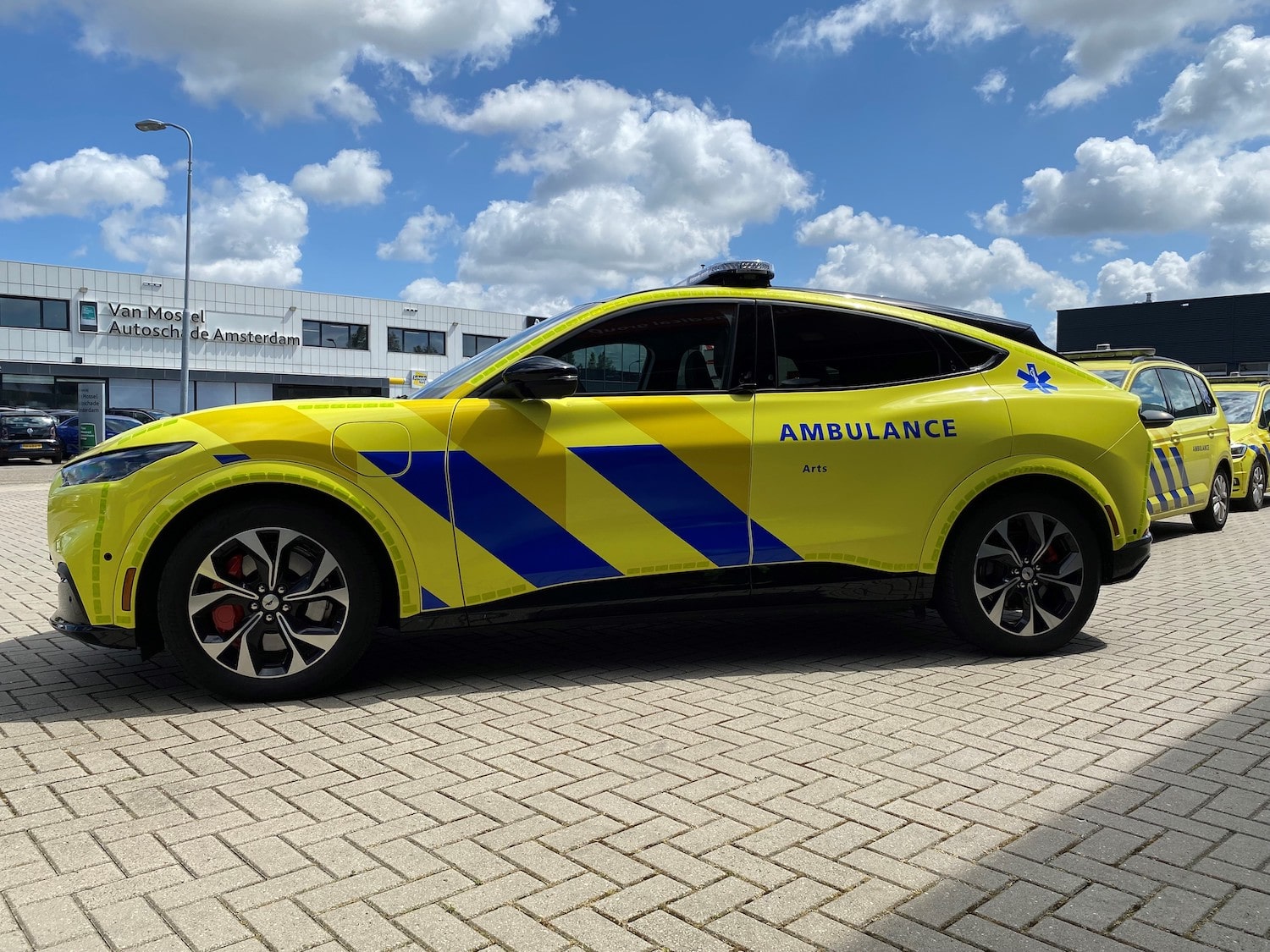 This specially-outfitted Mach-E has been transformed into a full-fledged ambulance by a company called Tulatech, which has added the EV crossover's unique livery, light bar, and siren, as well as all the requisite electronic goodies and controls inside the cabin. According to Broeder de Vries, the Mach-E makes a solid base for these activities thanks to its excellent range and SYNC 4 operating system's efficient navigation feature that uses real time traffic information to map the quickest route.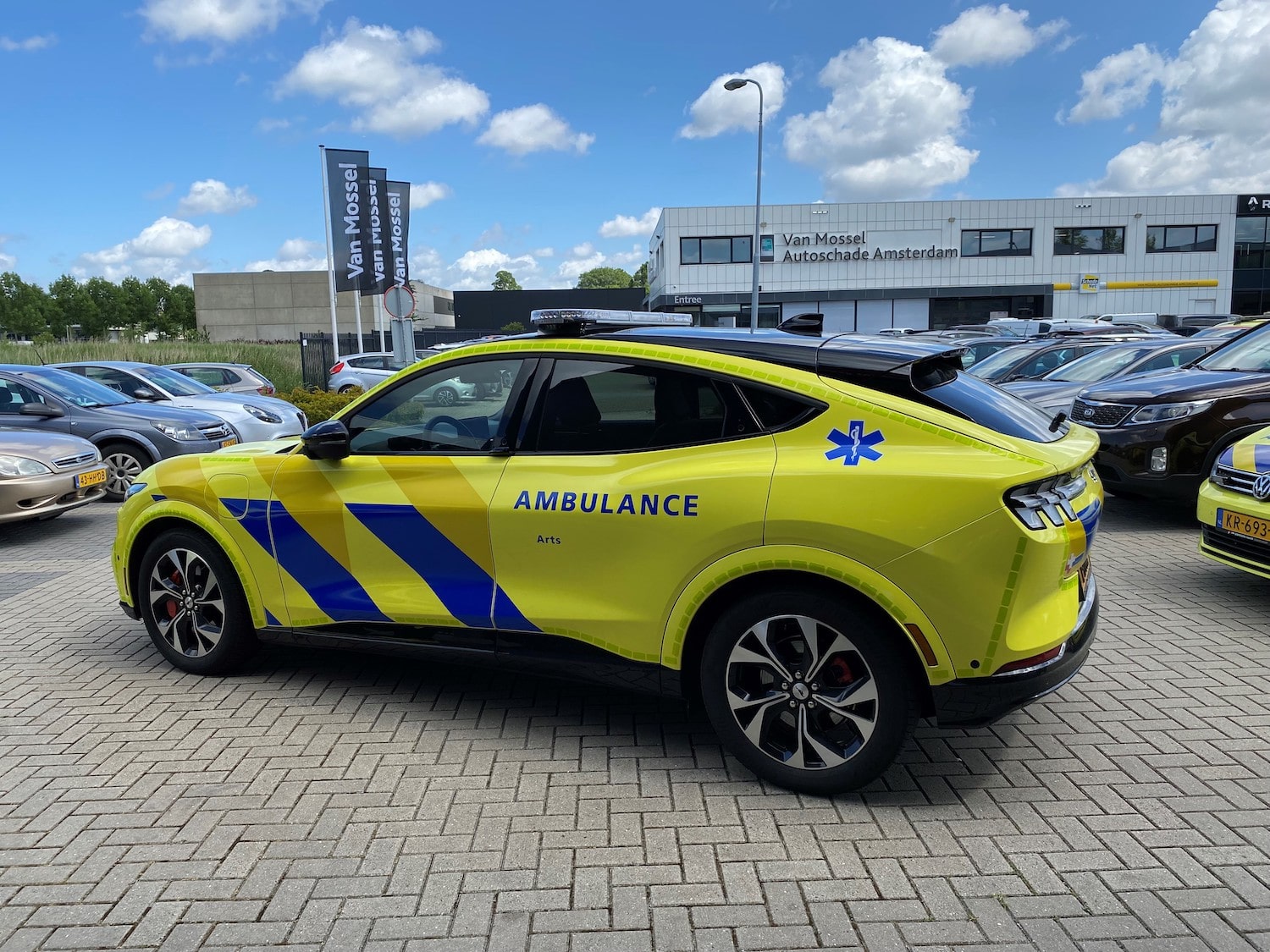 Following the conclusion of this testing program, Broeder de Vries will tweak its specially-equipped Mach-E based on driver feedback, and will consider testing the EV crossover even further after placing it in "active standby" status.
We'll have more on the Mach-E soon, so be sure and subscribe to Ford Authority for more Mustang Mach-E news and continuous Ford news coverage.