The Ford Mustang Mach-E is good at a lot of things, and as such, has become one of the most considered electrified vehicles on the market. The EV crossover is quick, efficient, and quite utilitarian, with a host of cool features that techies enjoy as well, including its gigantic infotainment screen and SYNC 4 software. However, it seems as if the Mach-E is also a suitable place to give birth, as one owner in Ringsted, Denmark, discovered recently.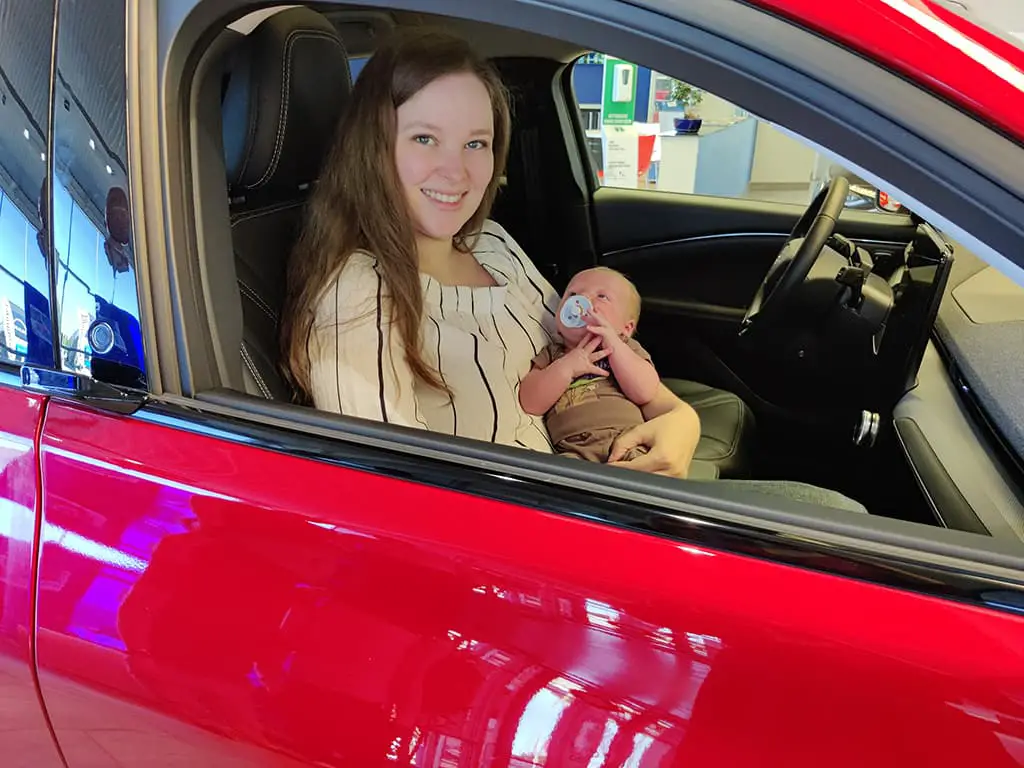 Of course, Christine Vigsted and her husband Jens didn't exactly plan on giving birth to their second child, David, in their Ford Mustang Mach-E. But as is often the case, nature had other ideas. Vigsted began having contractions, but she and her husband figured they had plenty of time to get to the hospital before David arrived, as their first child – Thomas – didn't join this world until Vigsted was in labor for 48 hours.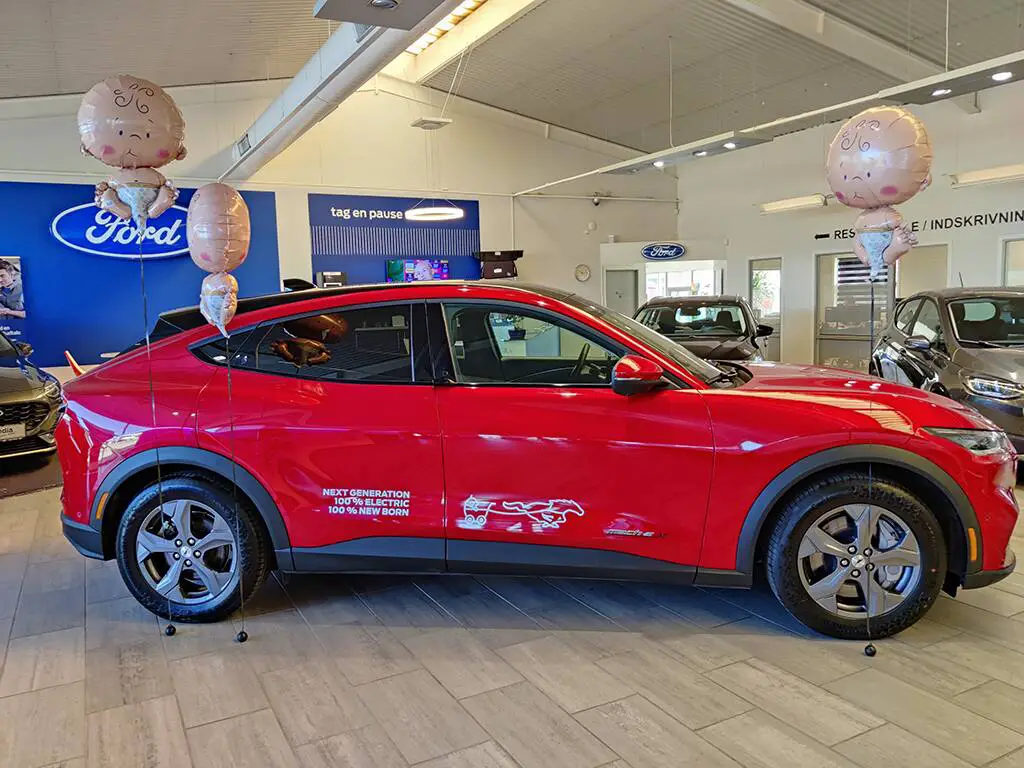 However, just a few minutes into their journey to the hospital, Vigsted's water broke while riding in the Mach-E, so Jens pulled over on the side of the road and called the couple's midwife, who guided him through the process of playing doctor. Everything went off without a hitch, in spite of the fact that the whole process didn't exactly go as planned.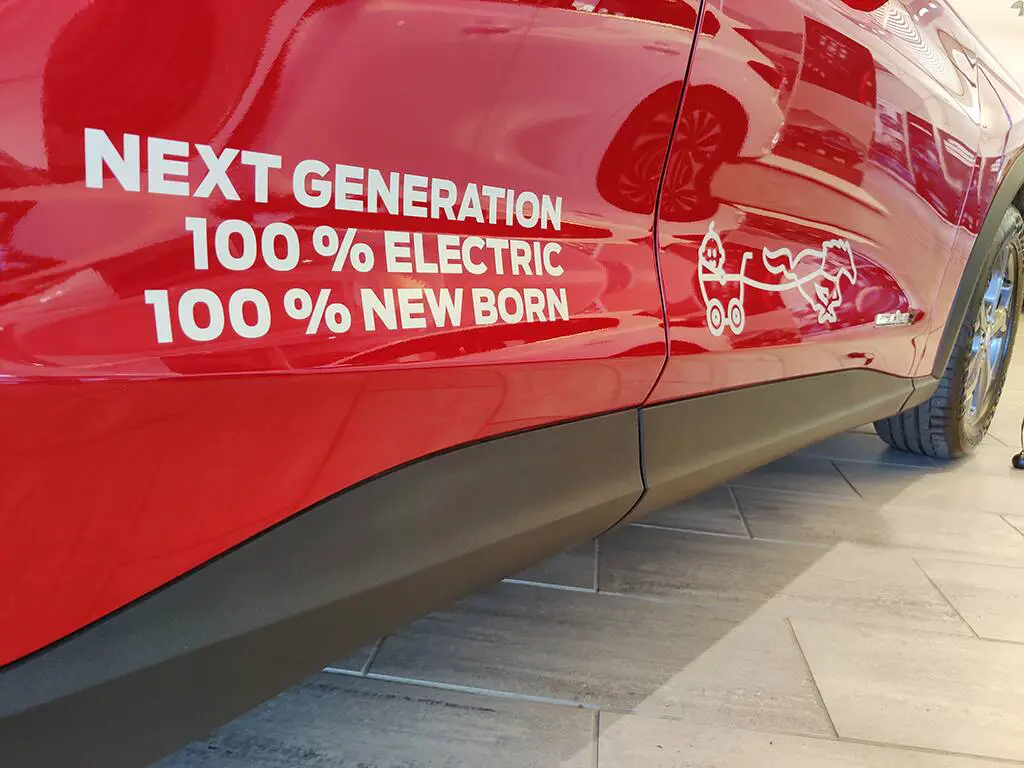 "The actual birth in the car went really well," said Christine said. "Had it been our first child, we would probably have handled it differently, but it was a really nice experience." Obviously, such an historic event caught the attention of Ford itself, which confirmed that this is the first time someone has given birth inside of a Mach-E.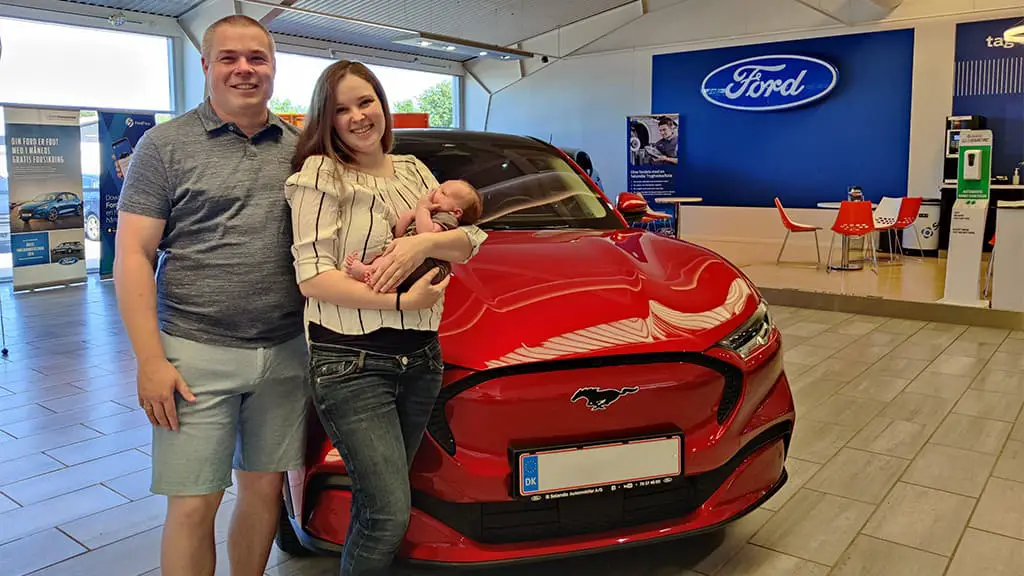 "We go to extreme lengths to test for every eventuality, but honestly, giving birth in the front passenger seat is not one of our usual tests," said Ford CEO Jim Farley. "We like to think of our customers as members of the family and in this case, that could not be more true."
We'll have more on on the Mach-E soon, so be sure and subscribe to Ford Authority for more Mustang Mach-E news and ongoing Ford news coverage.