Consumers are customizing their vehicles at a high rate these days, and automakers like Ford have responded by offering more and more in the way of parts and accessories. FoMoCo's offerings for hot new products like the Ford Maverick continue to grow, even though owners in some areas – like Brazil – have more choices than others. This figures to be the case with the all-new next-generation Ford Ranger as well, which will be every bit as DIY friendly as the Maverick. However, one feature that is readily available in other parts of the world are factory Ford pickup powered tonneau covers, which aren't quite as prevalent in the U.S.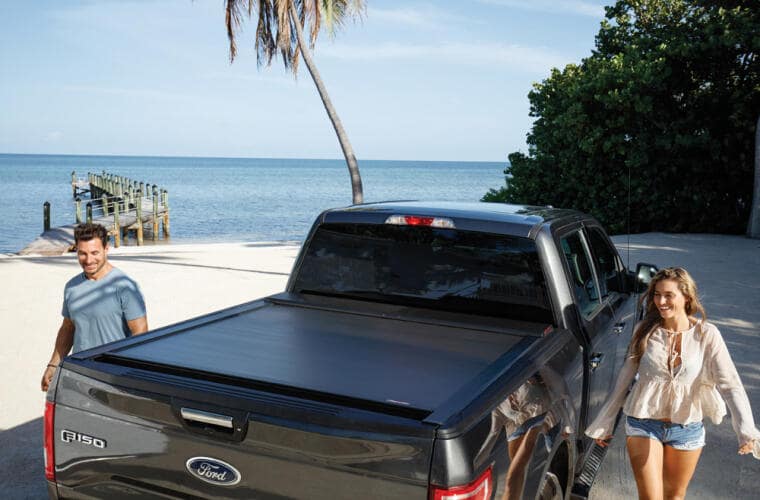 In other markets, Ford pickup models like the Ranger Black come equipped from the factory with powered tonneau covers, but that simply isn't the case in America, where this sort of feature is mostly reserved for third-party companies. Luckily, there is a pretty solid number of choices available for owners via the aftermarket, as companies including Roll N Lock offer a number of powered tonneau covers for a variety of Blue Oval pickups.
That includes the Ford F-150, Ford Super Duty F-250 and F-350, Maverick, and Ranger, all of which Roll N Lock offers its E-Series Retractable Truck Bed Cover for a retail price of $2,499. The beauty of these tonneau covers is that they can be opened with the push of a button via a key fob, which makes it easy to access compared to many manual covers out there.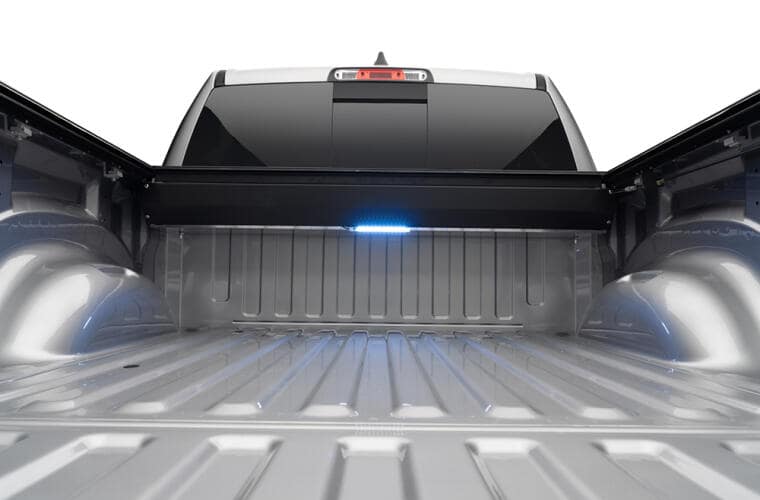 These power tonneau covers are also able to sense if something is in the way and stop automatically to avoid damage, which is pretty nifty. The covers are made from aluminum and finished in matte black, providing a bit of protection for previous cargo against theft and weather conditions. Until Ford decides to start offering something similar in North America from the factory, it's also one of the only such options currently on the market.
We'll have more cool parts and accessories to share soon, so be sure and subscribe to Ford Authority for ongoing Ford news coverage.