The Ford Mustang Mach-E has made a significant impact when it comes to being a satisfying and well-liked vehicle, drawing in more and more early adopters each month. Gen X in particular is fond of the Mach-E, and it accrued yet another accolade when it was named one of the most satisfying vehicles the western U.S. and again last month as being one of the most satisfying vehicles overall. Ford CEO Jim Farley has taken notice of the Mach-E's appeal, stating that the electric vehicle is "much better" than the ICE-powered Edge. However, despite all of this praise, the Mustang Mach-E lacks a significant feature: ventilated seats.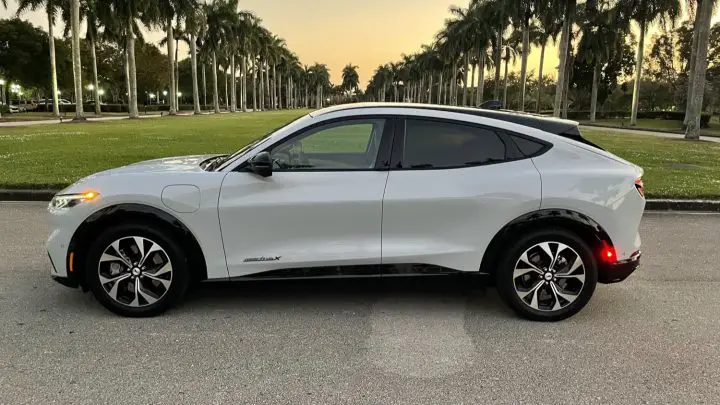 Ford Authority recently spoke with Darren Palmer, vice president of electric vehicle programs at Ford, to find out why this feature was omitted from the Mustang Mach-E. "So you have to make some choices," he said. "The car is reasonably priced and the leather is aerated, and the car will be preconditioned so you don't get in hot and have to cool. We just didn't engineer vented seats in that car but if there's enough demand we might do it," Palmer explained at the 2022 Ford F-150 Lightning drive event.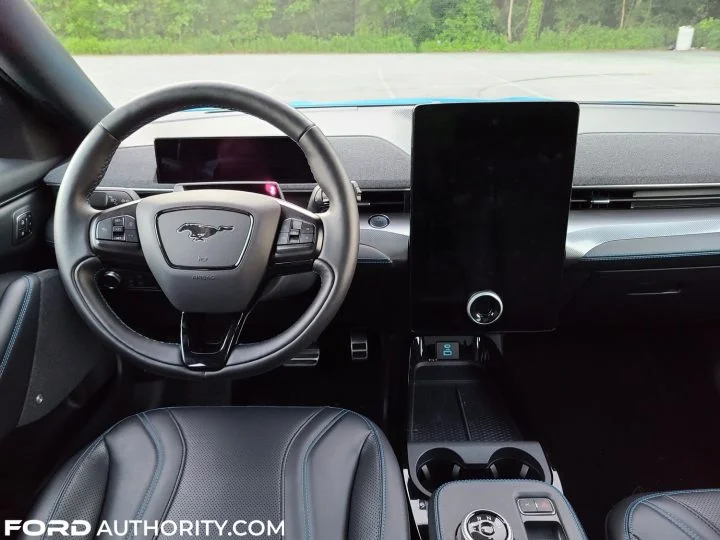 In other words, The Blue Oval just didn't see a need to engineer ventilated seats into the Ford Mustang Mach-E, especially since the EV's interior can be sufficiently cooled before occupants get in. However, this doesn't take into account situations in which the vehicle may not be able to be preconditioned, especially if it is parked in a hot environment outside. The Mach-E also has a glass  roof, which can potentially compound the problem.
It's worth noting that the Mustang Mach-E does offer heated seats as an option the Select trim level, and equips them as standard on California Route 1, Premium and GT trim levels.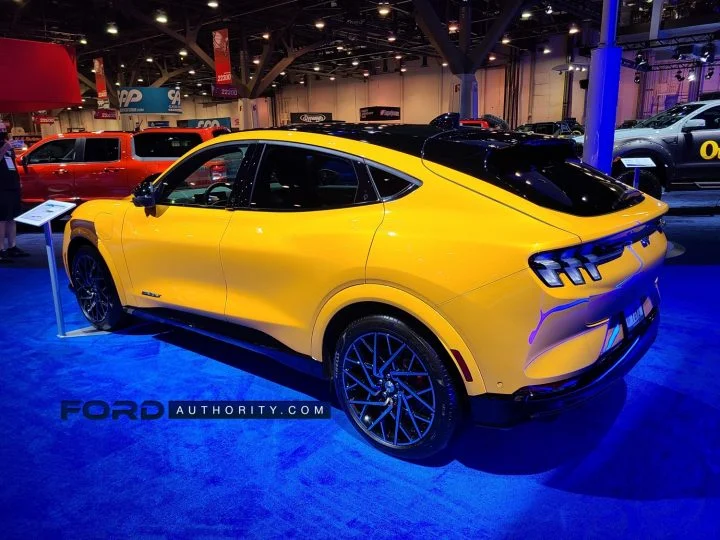 Introducing ventilated seats may prove difficult for Ford now, considering that the Mustang Mach-E is no longer considered a profitable vehicle, thanks to the rising costs of materials. However, as production of the Mach-E ramps up by 2023, sufficient demand for the feature could prompt The Blue Oval to make it a reality, especially if they've received feedback about the feature's exclusion from owners or potential customers.
We'll have more on the Mach-E soon, so be sure and subscribe to Ford Authority for more Mustang Mach-E news and continuous Ford news coverage.